William Sadler
---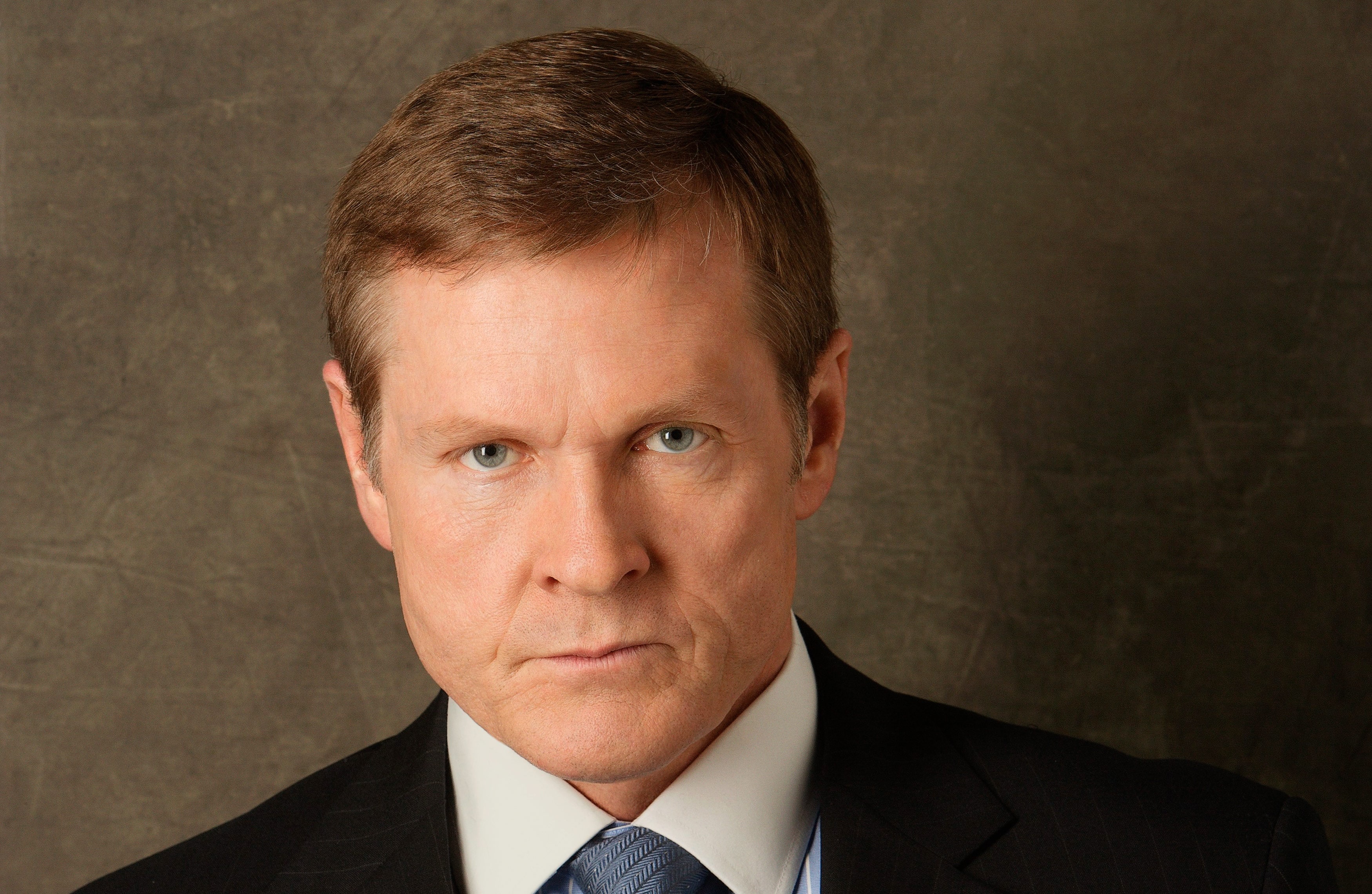 Also Known As
Bill Sadler
Birth Place
Buffalo, New York, USA
Born
April 13, 1950
One of the more familiar faces on television and in film for over two decades, William Sadler was a versatile character actor whose granite features and gravely voice led to roles as tough guys and authority figures in films ranging from "Die Hard 2" (1990), "The Shawshank Redemption" (1994), "The Green Mile" (1999) and series like "Roswell" (The WB/UPN, 1999-2002). A veteran of the New ...
Biography
One of the more familiar faces on television and in film for over two decades, William Sadler was a versatile character actor whose granite features and gravely voice led to roles as tough guys and authority figures in films ranging from "Die Hard 2" (1990), "The Shawshank Redemption" (1994), "The Green Mile" (1999) and series like "Roswell" (The WB/UPN, 1999-2002). A veteran of the New York stage in the 1970s and 1980s, he segued into film in the mid-1980s and found steady work as cops, detectives and a rogues' gallery of heels in the aforementioned projects. When given the chance, Sadler also displayed a wicked knack for absurd humor, as his turn as the Grim Reaper in "Bill and Ted's Bogus Journey" (1991) proved beyond a shadow of a doubt. In the 1990s, Sadler was seen mostly on television, but returned frequently to features for small but memorable parts in "Kinsey" (2005) and "The Mist" (2007). His broad spectrum of talent and believability in every role he played made him one of the most dependable character actors in the business.
Born in Buffalo, NY on April 13, 1950, William Thomas Sadler was raised on a farm in Orchard Park, NY by his parents, Jane and William Sadler. The farm was Sadler's earliest stage, where he could enact scenarios from favorite television shows with friends from sun-up to sundown. At the age of eight, he discovered music via his father, who bought him a ukelele with which he would entertain at family gatherings. In his teenage years, he found that rock and roll was a direct path to meeting girls, and formed a band, the Knight Ryders, which played gigs around Buffalo. Sadler also had a solo act, a sort of folk-comedy persona called Banjo Bill Sadler, who cracked jokes between tunes on that instrument.
Music might haven Sadler's chosen career path, had it not been for a teacher named Dan Larkin, who recruited him to play the lead in a production of "Harvey." Sadler was immediately smitten with acting, and pursued it as a major at SUNY Geneseo. While at school, Sadler was chilled by the news that his bandmates in the Knight Ryders were killed in a car accident on the way back from a performance. After four years at Geneseo, Sadler emerged with a bachelor's degree in drama with a minor in speech communications; the latter was a requirement of his father, who wanted to ensure that his son would have a career to fall back on if acting did not pan out. In 1972, he won a scholarship to Cornell University's Master of Fine Arts program, which was an intensive two years of education in every form of speech, movement and performance required for the acting profession. While completing his MFA, Sadler made his professional acting debut as Hamlet at the Colorado Shakespeare Festival in 1973. After graduation, he toured high schools and prisons with a production of Samuel Beckett's "Endgame" with the Florida State Theater, and then traveled north to Boston, where he lived with his sister in Scituate and sanded lobster boats by day while appearing in "The Relations of Paul Le June" by night.
Eventually, Sadler headed to New York City, where a chance encounter with a friend from the production of "Hamlet" led to his claiming the lead in Chekov's "Ivanov" off-off-Broadway. He worked a season at the acclaimed Trinity Square Repertory Company in Providence, RI before returning to New York, where he spent the next 12 years performing in over 75 productions. The run was grueling, but the rewards were many, including the Obie and Dramalogue Awards. Sadler's first screen appearances took place during this period as well: he joined Henry Winkler, Kevin Kline and Bruce Weitz in the educational special "Henry Winkler Meets William Shakespeare," which aired in 1977 as part of the Emmy-wining "CBS Festival of Lively Arts for Young People" (1973-1981). His feature film debut came with a bit part in the Gene Wilder/Gilda Radner comedy "Hanky Panky" (1982). In 1985, Sadler originated the role of the tough Sgt. Toomey in the Broadway production of Neil Simon's "Biloxi Blues." He spent a year and a half with the show, and then joined his co-star, Matthew Broderick, for his most substantial film role to date in "Project X" (1987) as the cold-hearted head of a military project that used chimps to measure soldiers' abilities to withstand nuclear radiation. A steady stint of television roles soon followed, including a brief run as a police lieutenant opposite Michael Woods in "Private Eye" (NBC, 1987). For many of these appearances, Sadler was listed as "Bill Sadler."
Sadler's craggy visage, piercing eyes and slow-boiling intensity made him ideal to play tough authority figures and more than a few villains, most notably the corrupt ex-Special Forces officer who commandeers an airport to rescue a drug lord (Franco Nero) in "Die Hard 2" (1990). He soon compiled an impressive list of heels, including the sleazy blackmailer in Dennis Hopper's "The Hot Spot" (1990) and Bill Paxton's double-crossing partner in "Trespass" (1991), though there were good guys in the mix as well, most notably Heywood, a lifer pal of Morgan Freeman's Red in "The Shawshank Redemption" (1994). The latter film introduced Sadler to director Frank Darabont, who cast him in two of his subsequent film adaptations of Stephen King's stories. Despite these appearances, one of Sadler's most iconic performances was also his most offbeat. In "Bill and Ted's Bogus Journey" (1991), he won a Saturn Award as the Grim Reaper, who sported a shaved head and Swedish accent a la Bengt Ekerot's Death in "The Seventh Seal" (1957). Critics singled out Sadler's knack for absurd humor as the film's chief virtue, most notably in a scene which parodied the chess match from "Seal," with Alex Winter and Keanu Reeves' Bill and Ted soundly defeating death at Clue, Battleship and Twister. He later reunited with Winter to play an underhanded television executive in the actor's cult film "Freaked" (1993).
Television became Sadler's main showcase in the late 1990s and early 21st century. Though there were excursions to feature films, most notably in Darabont's "The Green Mile" (1999) as the father of two murdered girls, and a jaw-dropping turn in "Kinsey" (2005) as unrepentant pedophile Kenneth Braun, he was seen more frequently as a series regular on "Roswell" (The WB/UPN, 1999-2002) and on the cult favorite "Wonderfalls" (Fox, 2004). Both series gave Sadler prime opportunities to flex his acting abilities; in the former, he initially played the series' antagonist, Sheriff Jim Valenti, who made life difficult for alien teen Max Evans (Jason Behr), but changed his tune to become his defender after Max saved the life of his son, Kyle (Nick Wechsler). "Roswell" also gave TV audiences a chance to hear Sadler's singing voice when his character fronted a country band after being fired from the police force. Meanwhile, "Wonderfalls" provided the actor with a rare opportunity to display his comic talents as Dr. Darrin Tyler, a respected physician who worries about his aimless daughter. Sadler also took up the mantle of TV dad for the short-lived action-drama series "Traveler" (ABC, 2007) as the businessman father of Logan Marshall-Green, a college student accused of a terrorist bombing. Sadler also kept busy with his first love, the stage, by co-starring with Al Pacino in a 2002 off-Broadway production of "The Resistable Rise of Arturo Ui" and later as Julius Caesar opposite Denzel Washington's Brutus in a modern-dress version of the Shakespeare play on Broadway in 2005.
After his series work ran its respective course, Sadler bounced between guest shots on a variety of television programs and supporting roles in feature films. Frank Darabont cast him in a minor part as a small town mechanic driven to religious mania by an invasion of monsters in "The Mist" (2007), then played fathers to Keri Russell and Shia LaBeouf, respectively, in "August Rush" (2007) and "Eagle Eye" (2008). Tom Selleck provided him a recurring role as Boston mobster Gino Fish in three of his CBS TV movies based on Robert B. Parker's small-town lawman Jesse Stone: "Jesse Stone: Sea Change" (2007), "Jesse Stone: Thin Ice" (2009), and "Jesse Stone: No Remorse" (2010). After joining Geoffrey Rush and Susan Sarandon on Broadway in 2009's "Exit the King," he was cast as Lt. Colonel Lewis "Chesty" Puller, the legendary U.S. Marine hero of World War II and the Korean War in Steven Spielberg and Tom Hanks' epic miniseries, "The Pacific" (HBO, 2010).
Life Events
1975
Off-Broadway debut, "Ivanov"
1978
TV debut, "The Great Wallendas," the NBC docudrama about the famous family of acrobats
1982
Film debut, "Hanky Panky"
1985
Broadway debut, "Biloxi Blues"
1987
Cast as regular in short-lived NBC detective series "Private Eye"
1991
Played the Grim Reaper in the comedy sequel "Bill & Ted's Bogus Journey"
1994
Had a memorable supporting role in the acclaimed feature "The Shawshank Redemption," directed by Frank Darabont
1995
Co-starred in "Tales From the Crypt Presents Demon Knight"
1996
Had featured role as the mummy in "Tales From the Crypt Presents Bordello of Blood"
1998
Acted on stage playing a US Army investigator in "Burning Blue"
1998
Played the school handyman in "Disturbing Behavior"
1999
Reteamed with Darabont for "The Green Mile"
1999
Cast as the sheriff of Roswell, NM on the sci-fi drama "Roswell" (The WB, 1999-2001; UPN, 2001-2002)
2003
Starred in "The Battle of Shaker Heights"
2004
Starred in Bill Condon's "Kinsey" opposite Liam Neeson, who portrayed Alfred Kinsey
2007
Reteamed with director Darabont for Stephen King's "The Mist"