skip navigation
Daily Schedule
Wed, Sep 26, 2018
DAILY SCHEDULE
WEEKLY SCHEDULE
Wednesday, September 26, 2018
6:30 AM
B/W - 118 m

TV-PG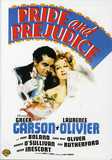 Excellent screen adaptation of Jane Austen's 1813 novel about a provincial family's struggles to marry off five daughters in 19th century England. Academy Award Nominations: Best... more
8:30 AM
B/W - 143 m

TV-PG
"Bette Davis at the height of her phenomenal screen stardom. Charles Boyer in his only screen pairing with la Bette. A plot rich in mystery and grand emotion. A powerful period drama... more
12:30 PM
B/W - 119 m

TV-PG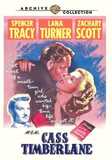 When middle-aged judge Cass Timberlane and platinum-haired tomboy Jinny Marshland from the other side of the tracks dare to marry the staid Minnesota city where they live becomes a... more
Two-time Oscar winner Helen Hayes gives a powerhouse performance in this acclaimed Pre-Code adaptation of Rose Franken's hit play, costarring Robert Montgomery and Louise Closser... more
4:00 PM
B/W - 118 m

TV-PG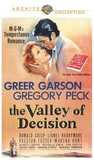 Surging with passion and strife featuring a commanding cast that includes Greer Garson Lionel Barrymore and Gregory Peck the Valley of Decision is a prime example of prestige... more
6:00 PM
B/W - 104 m

TV-PG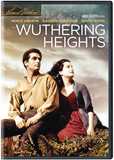 The acclaimed masterpiece based on Emily Bronte's novel. Laurence Olivier and Merle Oberon star as Heathcliff and Cathy whose tortured love affair is doomed to a tragic... more
TCM PRIMETIME - WHAT'S ON TONIGHT:
STAR OF THE MONTH: STAR OF THE MONTH: DEAN MARTIN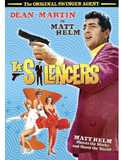 Take one shot of danger, two splashes of action and a twist of comedy and add a generous portion of screen legend Dean Martin to the mix and you've got THE SILENCERS, a stylishly... more
4:00 AM
B/W - 102 m

TV-G
Widescreen
Closed
Captions
5:45 AM
C - 98 m

TV-14
Widescreen
Closed
Captions
Accused murderer Frankie Steele walks free thanks to the efforts of San Francisco defense lawyer Joe Ricco. Then a pair of cop killings strikes the city. All signs point to the newly... more
There are no titles in the genre scheduled.
Recent Movie News
The Girl on the Balcony - Memoir by Olivia Hussey
- OLIVIA HUSSEY RELEASES MEMOIR COINCIDING WITH 50TH ANNIVERSARY OF ROMEO & JULIET, THE FILM THAT LAUNCHED HER FROM SIMPLE GIRL IN ARGENTINA TO INTERNATIONAL STARDOM, SWINGING 60'S IT GIRL, AND BEYOND.
TCM Movie Database
Your destination for exclusive material from the TCM vaults
LEARN MORE >