skip navigation
Weekly Schedule
Mon, Mar 18, 2019
DAILY SCHEDULE
WEEKLY SCHEDULE
All
Adventure
Comedy
Crime
Documentary
Drama
Epic
Horror
Musical
Romance
Short
Silent
Suspense
War
Western
Wednesday, March 20, 2019
6:15 AM
B/W - 117 m

TV-PG
Wealthy impulsive Susan Trexel undergoes a religious conversion one undoubtedly destined to last as long as this season's hemline length. Susan insists everyone around her alter... more
Synopsis: Despite the nightly Nazi air raids, London's citizens are shown to be courageous and determined in this short film. Vitaphone Release B275.

B/W
9 min

10:00 AM
B/W - 104 m

TV-G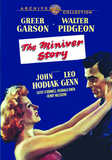 Greer Garson and Walter Pidgeon reprise their legendary roles as Mr. And Mrs. Miniver in this lovingly crafted sequel to their Academy Award-winning hit Mrs. Miniver. World War II... more
12:00 PM
B/W - 110 m

TV-G
Based on Owen Johnson's the Lawrenceville School Stories the film stars Dean Stockwell as Dink Stover whose concerned papa sends him to the posh prep school in hopes of turning the... more
2:00 PM
C - 136 m

TV-PG
Widescreen
Closed
Captions
Glenn Fords first try at light domestic comedy demonstrates that he has the touch (The Motion Picture Guide) in the brisk and breezy Young Man with Ideas, costarring Ruth Roman. A... more
TCM PRIMETIME - WHAT'S ON TONIGHT:
STAR OF THE MONTH: GIRLS NAMED ALICE
Natalie Wood, Robert Culp, Elliott Gould, Dyan Cannon. Two couples try to get into the swing" of things during the free-love '60s era in this smash-hit sex comedy. 1969/color/105... more
12:00 AM
C - 106 m

TV-14
Widescreen
Closed
Captions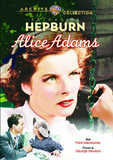 Katharine Hepburn, Fred MacMurray. A small-town woman with high social aspirations finds herself falling for a good-natured, well-to-do man who accepts an invitation to dinner at her... more
4:00 AM
B/W - 113 m

TV-PG
Sunday, March 24, 2019
6:00 AM
B/W - 101 m

TV-PG
The Devil arranges for a deceased gangster to return to Earth as a well-respected judge to make up for his previous life. more
Ronald Colman and Jane Wyatt star in this lavishly-produced classic about the enchanted paradise of Shangri-La where time stands still. After nearly 50 years, Frank Capra's timeless... more
10:00 AM
B/W - 103 m

TV-PG
12:00 PM
B/W - 91 m

TV-PG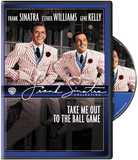 Frank Sinatra, Gene Kelly, Esther Williams. Step up to the plate for this baseball romp about a shortstop and second-baseman who spend the winter flinging the onstage blarney and the... more
3:45 PM
B/W - 133 m

TV-PG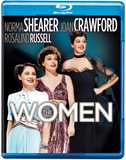 Mothers, daughters, wives, friends: These are the women of THE WOMEN. Based on Clare Boothe Luce's Broadway success and the hit 1939 movie, this sparkling update (from Murphy Brown... more
TCM PRIMETIME - WHAT'S ON TONIGHT:
SPECIAL THEME: SPECIAL THEME: THE IRISH ON FILM
8:00 PM
B/W - 106 m

TV-PG
10:00 PM
B/W - 116 m

TV-PG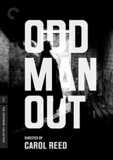 Taking place largely over the course of one tense night, Carol Reed's psychological noir, set in an unnamed Belfast, stars James Mason (Lolita) as a revolutionary ex-con leading a... more
12:15 AM
B/W - 89 m

TV-PG
Fear and desires run deep in this steamy melodrama from director King Vidor who shot on actual Florida locations to capture the humidified atmosphere of the source... more
2:00 AM
B/W - 107 m

TV-14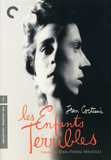 This beautiful and psychologically intense film emerged from the collaboration of writer/artist Jean Cocteau and director Jean-Pierre Melville. A brother and sister immerse... more
4:00 AM
B/W - 105 m

TV-PG
There are no titles in the genre scheduled.
Recent Movie News
Dick Dinman Salutes the Late Julie Adams
- Julie Adams, who was so memorably savored by THE CREATURE FROM THE BLACK LAGOON, reveals to Dick Dinman how she finally came to terms with the inescapable fact that she will always be best remembered for her watery skirmishes with the "gill man."
TCM Movie Database
Your destination for exclusive material from the TCM vaults
LEARN MORE >