skip navigation
Weekly Schedule
Wed, Mar 29, 2017
DAILY SCHEDULE
WEEKLY SCHEDULE
All
Adventure
Comedy
Crime
Documentary
Drama
Epic
Horror
Musical
Romance
Short
Silent
Suspense
War
Western
Wednesday, March 29, 2017
Friday, March 31, 2017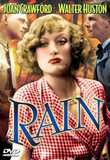 Joan Crawford, Walter Huston. While stranded on a South Seas island, an intensely righteous preacher tries to cure a voluptuous prostitute of her sinful ways while trying to suppress... more
7:45 AM
B/W - 113 m

TV-PG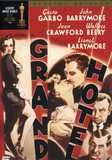 Greta Garbo, John Barrymore, Joan Crawford. A ballerina, a burglar and a terminally ill man find their lives intertwined in a Berlin hotel. 1932/b&w/112... more
Joan Crawford, William Powell and Robert Montgomery shine in this sparkling drawing room comedy, costarring Frank Morgan, Jessie Ralph and Nigel Bruce. When wealthy American widow... more
11:30 AM
B/W - 133 m

TV-PG
1:45 PM
B/W - 107 m

TV-PG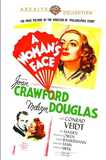 When Anna Holm looks at aristocratic Torsten Barring, she sees romance. When Torsten looks at her, he sees horror: a web of scar tissue that twists her face into a grotesque mask.... more
3:45 PM
B/W - 124 m

TV-PG
6:00 PM
B/W - 108 m

TV-PG
Directed by Curtis Bernhardt. Starring Joan Crawford, Griff Barnett, Geraldine Brooks. more
TCM PRIMETIME - WHAT'S ON TONIGHT:
DAN DURYEA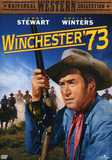 In a marksmanship contest, Lin McAdam wins a prized Winchester rifle, which is immediately stolen by the runner-up, Dutch Henry Brown Runtime: 93 minutes Year: 1950 Original... more
Crime reporter Mike Reese has a nose for news and an eager hand for money in return for spinning the truth. But after trying to cash in on a story involving a maid accused of a... more
11:30 PM
B/W - 107 m

TV-G
Another Part of the Forest is a shocking drama starring Fredic March as the patriarch of a highly troubled family. In the small town of Bowden, Alabama, no household is as vicious as... more
1:30 AM
B/W - 102 m

TV-PG
The quintessential Film Noir - all the elements of corruption, sex, winners and losers. Edward G Robinson plays an amateur painter who protects a young woman. He is in a mid-life... more
3:30 AM
B/W - 129 m

TV-PG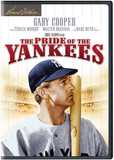 Considered one of the greatest baseball films ever made. This is the moving, true story of New York Yankee immortal Lou Gehrig, the southpaw slugger who rose to the very top of the... more
Saturday, April 01, 2017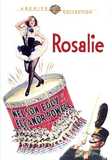 Nelson Eddy's rich baritone Eleanor Powell's astonishing footwork and songs by Cole Porter - what more could a musical fan wish for? Rosalie lured huge film audiences with it's... more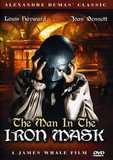 James Whale's exciting adaptation of the Alexandre Dumas novel centers on twin heirs to Freance's throne who are separated at birth. The first-born Louis, is raised as a prince, but... more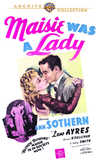 Look who's rubbing elbows with the New York upper crust. It's sometime showgirl and carny sideshow attraction Maisie Ravier (Ann Sothern, playing the brassy screen heroine for the... more
12:00 PM
B/W - 70 m

TV-PG
1:45 PM
C - 128 m

TV-PG
Widescreen
Closed
Captions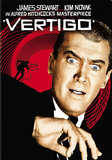 Set in San Francisco, the Master of Suspense creates a fascinating love story between an acrophobic detective (James Stewart) and the beautifully troubled woman (Kim Novak) whom he... more
4:15 PM
B/W - 90 m

TV-14
Widescreen
Closed
Captions
6:00 PM
B/W - 106 m

TV-14
A young neurosurgeon inherits the castle of his grandfather, the famous Dr. Victor von Frankenstein. In the castle he finds a funny hunchback called Igor, a pretty lab assistant... more
TCM PRIMETIME - WHAT'S ON TONIGHT:
APRIL FOOLS
8:00 PM
C - 87 m

TV-14
Widescreen
Closed
Captions
Deep-frozen for 200 years, a health-food store owner wakes up in a no-sex police state and hides as a robot. more
9:45 PM
C - 159 m

TV-G
Widescreen
Closed
Captions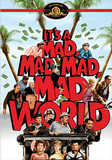 Spencer Tracy, Milton Berle, Sid Caesar, Jimmy Durante. When an auto-crash victim reveals he's hidden a fortune in stolen cash, motorists set out to find it with a vengeance. 40... more
12:45 AM
B/W - 99 m

TV-PG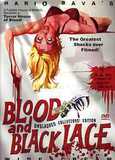 An unscrupulous business operating under the guise of a top fashion house with exotic models running sexual favors, cocaine dealings and blackmail, becomes a murder scene - after... more
Sunday, April 02, 2017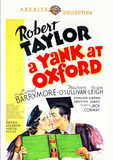 Robert Taylor wins track meets, friends and Maureen O'Sullivan in this smashing British collegiate comedy costarring Vivien Leigh. Arriving in England to attend Oxford's Cardinal... more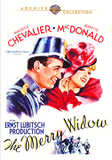 Jeanette MacDonald is Sonia, a bubbly widow who owns 52% of every cow and cow town in the tiny European country of Marshovia. When she relocates to glittery Paris, suave ladies' man... more
10:00 AM
B/W - 88 m

TV-PG
Fritz Lang's scathing critique of fifties America's hunger for bloodshed and scandal. Classic Hollywood film noir with a feminine twist. Starring Anne Baxter and Raymond Burr. (1953)... more
12:00 PM
B/W - 111 m

TV-PG
2:15 PM
B/W - 99 m

TV-PG
Widescreen
Closed
Captions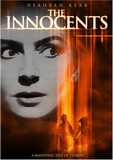 A young governess, caring for two children, becomes convinced that the house and grounds are haunted. Director Jack Clayton Star Deborah Kerr, Megs Jenkins, Michael Redgrave, Special... more
At a charity gambling benefit aboard the S.S. Fortune, the tables are hot, the jazz is hotter and, before you know it, a bandleader's body is growing cold. They're playing your song,... more
6:00 PM
B/W - 108 m

TV-PG
Joseph Cotten, Teresa Wright, Macdonald Carey. A young girl slowly comes to realize that her seemingly harmless uncle is a serial killer. Directed by Alfred Hitchcock. 1943/b&w/108... more
TCM PRIMETIME - WHAT'S ON TONIGHT:
BRAINWASHED
8:00 PM
B/W - 127 m

TV-PG
Sinatra, a brain-washed, former POW from the Korean War, suspects that a fellow solder, hailed as a hero, is actually something else. Harvey is the "hero" who has been trained as an... more
12:30 AM
B/W - 66 m

TV-PG
It's dejá vu all over again in this scandalous comedy about marital infidelity directed by two-time Academy Award-« winner* Frank Borzage and based on the hit stage play by W.... more
2:00 AM
B/W - 100 m

TV-14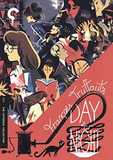 This loving farce from François Truffaut (Jules and Jim) about the joys and turbulence of moviemaking is one of his most beloved films. Truffaut himself appears as the harried... more
Monday, April 03, 2017
8:15 AM
C - 109 m

TV-14
Widescreen
Closed
Captions
10:15 AM
B/W - 125 m

TV-PG
Western legends Calamity Jane and Wild Bill Hickok fuss, feud and fall in love in this hit from the golden age of movie musicals. Includes the Academy Award-winning song "Secret... more
6:00 PM
B/W - 98 m

TV-PG
Widescreen
Closed
Captions
TCM PRIMETIME - WHAT'S ON TONIGHT:
FAYE DUNAWAY
90th Anniversary Special Edition. more
12:30 AM
B/W - 121 m

TV-MA
Newscaster Howard Beale has a message for those who package reports of cute puppies, movie premieres and fender benders as hard news: "I'm as mad as hell, and I'm not going to take... more
2:45 AM
C - 126 m

TV-14
Widescreen
Closed
Captions
"Advertising executive Eddie Anderson has success in business, comfort in marriage... and a gnawing despair he can't escape. So one morning he turns his sports car into the path of... more
The world looks at Billy Flynn and sees a has-been who seemingly never was, an ex-boxing champion slammed to the mat years ago by booze and gambling. But Billy's son, TJ, sees what... more
Tuesday, April 04, 2017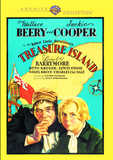 Wallace Beery, Jackie Cooper, Lionel Barrymore. A classic adventure tale of a young boy who finds a treasure map and travels with pirates to an island filled with hidden riches, not... more
She's talkative, imaginative, occasionally combative and regularly exhaustive, but redheaded orphan Anne Shirley works her way into the hearts of a Prince Edward Island farm couple... more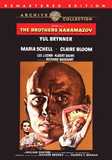 Dostoyevsky's novel the Brothers Karamazov is given the Hollywood screen treatment in this sumptuous and colorful film. Lee J. Cobb, in an Academy Award-nominated role plays Fyodor... more
3:15 PM
B/W - 123 m

TV-G
Widescreen
Closed
Captions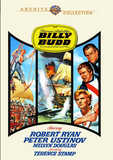 H.M.S. Avenger is headed into battle against the French fleet during the Napoleonic Wars, and the dark shadow of two recent mutinies in the English fleet concern Captain... more
5:30 PM
B/W - 138 m

TV-PG
TCM PRIMETIME - WHAT'S ON TONIGHT:
STAR OF THE MONTH: STAR OF THE MONTH: CHARACTER ACTORS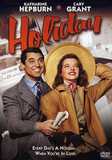 Katharine Hepburn and Cary Grant join forces in this well-loved Cukor comedy about the wrong marriage halted and the right one joyously celebrated-after many misunderstandings-par... more
When manufacturing executive Alfred Borden (Walter Connolly) brings home a jobless level-headed working girl (Ginger Rogers) he meets in Central Park and provides her lodging the... more
Ruth Chatterton ends the Warner Bros. Phase of her illustrious film career on a high note - elevating what could have been a lurid melodrama into a sensitive, underplayed and... more
William Keighley directs this frothy comedy that came out just as the Production Code was ending glimpses into high-society bedrooms. What's good for the gander is good for the goose... more
There are no titles in the genre scheduled.
Recent Movie News
Dick Dinman & William Wellman Jr. Salute BATTLEGROUND!
- Distinguished actor, writer and producer William Wellman Jr. rejoins Dick as both salute William Wellman's Oscar-winning once in a lifetime epic military drama which has just been beautifully remastered on Blu-ray by the Warner Archive.
TCM Movie Database
Your destination for exclusive material from the TCM vaults
LEARN MORE >