skip navigation
Weekly Schedule
Sun, Jun 17, 2018
DAILY SCHEDULE
WEEKLY SCHEDULE
All
Adventure
Comedy
Crime
Documentary
Drama
Epic
Horror
Musical
Romance
Short
Silent
Suspense
War
Western
Thursday, June 21, 2018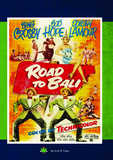 A beautiful Queen meets with two improvised sailors in India. When a gorilla shows up things get pretty interesting. more
Western legends Calamity Jane and Wild Bill Hickok fuss, feud and fall in love in this hit from the golden age of movie musicals. Includes the Academy Award-winning song "Secret... more
When two squabbling ex-marrieds are cast as squabbling Renaissance romantics in a musical The Taming of the Shrew, life imitates art, art imitates life and it all proves no musical... more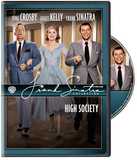 Bing Crosby, Nancy Kelly, Frank Sinatra. An heiress has plenty of love to go around: some for her fiancé, some for another tall drink of water and even some for her ex-hubby! An... more
3:30 PM
C - 109 m

TV-14
Widescreen
Closed
Captions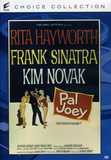 Based on the hit Rodgers and Hart musical of the same name*PAL JOEY follows Joey Evans (Frank Sinatra*From Here to Eternity)*a charming nightclub singer who is very popular with the... more
5:30 PM
C - 149 m

TV-G
Widescreen
Closed
Captions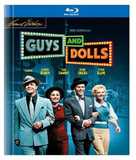 In New York, a gambler is challenged to take a cold female missionary to Havana, but they fall for each other, and the bet has a hidden motive to finance a crap... more
TCM PRIMETIME - WHAT'S ON TONIGHT:
TCM SPOTLIGHT: TCM SPOTLIGHT: MAD ABOUT MUSICALS
8:00 PM
C - 102 m

TV-G
Widescreen
Closed
Captions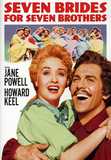 REPACKAGED. ECO AMARAY. Howard Keel and Jane Powell are rapturous newlyweds who tame his six rowdy bachelor brothers in the wild Oregon backwoods in this Best Score Academy Award... more
10:00 PM
C - 176 m

TV-PG
Widescreen
Closed
Captions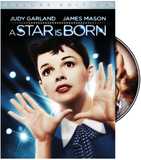 Judy Garland had no better showcase of her formidable singing and acting talent than as the title star of this moving, memorable classic directed by George Cukor. As a band singer... more
3:15 AM
B/W - 97 m

TV-G
Widescreen
Closed
Captions
An inmate learns guitar from his cellmate, then gets an agent and turns rock 'n' roll star. more
5:00 AM
B/W - 77 m

TV-G
Widescreen
Closed
Captions
Friday, June 22, 2018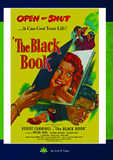 Robespierrre, a powerful figure in the French revolution, is desperately looking for his black book, a death list of those marked for the guillotine. more
Nelson Eddy (Rose Marie) stars as a Czarist prince who falls in love with a cafe singer in the days just before the Russian Revolution in this gorgeous period musical. Prince Peter... more
10:00 AM
B/W - 138 m

TV-PG
Desperate for arms in their fight against Spain Cuban partisans agree to double the price if American gunrunner Cash Adams smuggles a boatload of weapons to their Santiago... more
2:15 PM
B/W - 110 m

TV-PG
Steve Reeves: delivering widow-making rounds of machine-gun fire instead of hurling hunks of a temple wall as one of his typical Herculean characters would do; is nevertheless up to... more
4:15 PM
B/W - 100 m

TV-PG
6:00 PM
C - 115 m

TV-14
Widescreen
Closed
Captions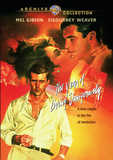 Indonesia 1965. Revolution is in the air. Foreign journalists covering the feverish unrest are kept at arm's length by the wary Sukarno government. But with the right contacts, you... more
TCM PRIMETIME - WHAT'S ON TONIGHT:
TCM SPOTLIGHT: NAPOLEONIC WAR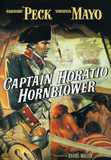 A straightforward naval adventure, based on three novels by C.S. Forester, about the heroic, 19th-century British seafarer. The story sails with his ship, the Lydia, through battles... more
10:15 PM
B/W - 126 m

TV-G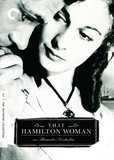 Based on the true story of the 18th century love affair between the married Lady Emma Hamilton and Lord Horatio Nelson, recounted in retrospect by Emma as an older woman caught... more
12:30 AM
C - 101 m

TV-PG
Widescreen
Closed
Captions
This searing historical drama set during the Napoleonic wars follows a crew's growing movement towards an uprising against their tyrannical first (1962) Running Tim: 101... more
There are no titles in the genre scheduled.
Recent Movie News
Dick Dinman & Bob Furmanek Survive the Horror of the 3D MAZE!
- With their amazingly immersive 4K 3D Blu-ray release of the terror-filled chiller THE MAZE (distributed by Kino Lorber Entertainment) the 3D Film Archive continues their acclaimed tradition of painstakingly restoring the original 50's 3D classics to their visual sensation-inducing brilliance.
Web Reviewer Glenn Erickson Launches 'CineSavant'
- 'DVD Savant' has established a new home under a new identity, 'CineSavant.' Reviewing independently since 1998, the Savant database has grown to over five thousand reviews and articles, and become one of the most respected review pages on the web for classic films on disc.
TCM Movie Database
Your destination for exclusive material from the TCM vaults
LEARN MORE >