skip navigation
Weekly Schedule
Wed, Oct 17, 2018
DAILY SCHEDULE
WEEKLY SCHEDULE
All
Adventure
Comedy
Crime
Documentary
Drama
Epic
Horror
Musical
Romance
Short
Silent
Suspense
War
Western
Wednesday, October 17, 2018
Thursday, October 18, 2018
Saturday, October 20, 2018
Sunday, October 21, 2018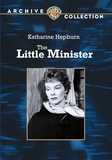 Young Gavin Dishart is eager to be a proper shepherd to his flock as the new minister in the Scottish village. But soon is hopelessly in love with a headstrong flirtatious gypsy... more
10:00 AM
B/W - 84 m

TV-PG
Synopsis: This comedic short was extracted from the longer feature "A Small Town Idol" (1921), about a young man wrongly accused of robbery. Vitaphone Release B191-192.

B/W
19 min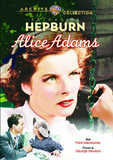 Katharine Hepburn, Fred MacMurray. A small-town woman with high social aspirations finds herself falling for a good-natured, well-to-do man who accepts an invitation to dinner at her... more
1:45 PM
B/W - 102 m

TV-PG
3:45 PM
C - 143 m

TV-PG
Widescreen
Closed
Captions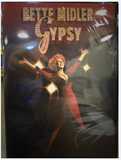 Gypsy (1993 TV Movie) - Based on the autobiography of Gypsy Rose Lee, this made-for-TV movie-previously a Broadway smash and a 1962 film-depicts the life and times of a stripper and... more
A young basketball phenom battles the business-driven college coaching system putting his own sports scholarship at risk. more
TCM PRIMETIME - WHAT'S ON TONIGHT:
MONSTER OF THE MONTH: MONSTER OF THE MONTH: THE MUMMY
While on a dig in Egypt, British archaeologist John Banning (Peter Cushing) desecrates the tomb of Princess Ananka, awakening her mummified lover (Christopher Lee). With revenge on... more
9:45 PM
C - 80 m

TV-PG
Widescreen
Closed
Captions
11:15 PM
B/W - 66 m

TV-PG
Archaeologists in Egypt discover one of their crew has been turned into a blood sucking mummy after they unintentionally unleash a three thousand year curse by entering Pharaoh's... more
12:30 AM
B/W - 107 m

TV-PG
This disc includes the original Swedish edit: Korkarlen a.k.a. The Phantom Carriage and the Metro edit for America, released as the Stroke of Midnight. (each run 70 minutes) Based on... more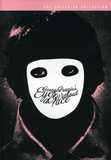 This film has influenced countless films in it's wake and stunned audiences around the world. The Criterion Collection is proud to present Georges Franju's lyrical black and white... more
4:15 AM
B/W - 106 m

TV-PG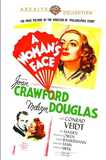 When Anna Holm looks at aristocratic Torsten Barring, she sees romance. When Torsten looks at her, he sees horror: a web of scar tissue that twists her face into a grotesque mask.... more
Tuesday, October 23, 2018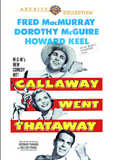 Where in blazes is Smoky Callaway? The onetime B-Western singing star is riding high via TV airings of his old flicks, but he's been missing for a decade. If he doesn't turn up soon,... more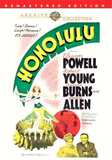 A witty masquerade, fabulous dancing and a gorgeous tropical locale give this land-inspired musical an exotic appeal. Handsome movie heartthrob Brooks Mason (Robert Young) is tired... more
12:00 PM
B/W - 127 m

TV-G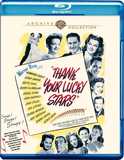 The stars come out to play in the joyous World War ll-era Thank Your Lucky Stars. A breezy, behind-the-Hollywood-scenes story about young talents hoping for a big break glitters with... more
2:15 PM
C - 96 m

TV-PG
Widescreen
Closed
Captions
5:45 PM
B/W - 125 m

TV-PG
In his notorious masterpiece THE GREAT DICTATOR, Charlie Chaplin (CITY LIGHTS, MODERN TIMES) offers both a cutting caricature of Adolf Hitler and a sly tweaking of his own comic... more
TCM PRIMETIME - WHAT'S ON TONIGHT:
STAR OF THE MONTH: STAR OF THE MONTH: RITA HAYWORTH
Mastered in HD - Travel to the Beauregard Hotel where the eccentric guests all share one common trait; loneliness. There's Major Pollack (David Niven), who hides a dark secret behind... more
10:00 PM
B/W - 123 m

TV-PG
12:15 AM
C - 89 m

TV-PG
Widescreen
Closed
Captions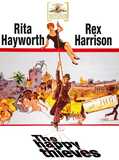 Rita Hayworth, Rex Harrison. A dapper art thief enraptures a wealthy duchess in Madrid and creates a diversion in a public place in order to steal a priceless Goya painting from her... more
There are no titles in the genre scheduled.
Recent Movie News
A Star is Born: Judy Garland and the Film that Got Away
-
New York Times
bestselling author and daughter of Judy Garland tells the story of
A Star Is Born
(1954) -- at once the crowning achievement and greatest disappointment in her mother's legendary career. This is a vivid account of a film classic's production, loss, and reclamation.
TCM Movie Database
Your destination for exclusive material from the TCM vaults
LEARN MORE >