skip navigation
Weekly Schedule
Tue, Oct 25, 2016
DAILY SCHEDULE
WEEKLY SCHEDULE
All
Adventure
Comedy
Crime
Documentary
Drama
Epic
Horror
Musical
Romance
Short
Silent
Suspense
War
Western
Tuesday, October 25, 2016
Wednesday, October 26, 2016
Thursday, October 27, 2016
Saturday, October 29, 2016
Sunday, October 30, 2016
10:00 AM
B/W - 93 m

TV-PG
1:30 PM
B/W - 117 m

TV-PG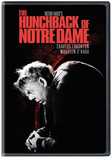 Laughton delivers one of his finest performances as the disfigured Quasimodo in this star-studded film version of the Victor Hugo classic. more
3:45 PM
B/W - 116 m

TV-14
6:00 PM
C - 95 m

TV-14
Widescreen
Closed
Captions
TCM PRIMETIME - WHAT'S ON TONIGHT:
MONSTER OF THE MONTH: MONSTER OF THE MONTH: FRANKENSTEIN
8:00 PM
B/W - 106 m

TV-14
Widescreen
Closed
Captions
A young neurosurgeon inherits the castle of his grandfather, the famous Dr. Victor von Frankenstein. In the castle he finds a funny hunchback called Igor, a pretty lab assistant... more
2:00 AM
B/W - 117 m

TV-MA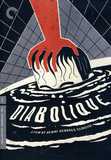 Before Psycho, Peeping Tom, and Repulsion, there was DIABOLIQUE. This thriller from Henri-Georges Clouzot (LE CORBEAU, THE WAGES OF FEAR), which shocked audiences in Europe and the... more
4:00 AM
B/W - 114 m

TV-PG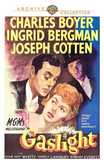 A schizoid Victorian tries to drive his wife mad; a Scotland Yard detective figures out why. Best actress Oscar for Ingrid Bergman. more
There are no titles in the genre scheduled.
Recent Movie News
TCM Movie Database
Your destination for exclusive material from the TCM vaults
LEARN MORE >