skip navigation
Weekly Schedule
Thu, Dec 14, 2017
DAILY SCHEDULE
WEEKLY SCHEDULE
All
Adventure
Comedy
Crime
Documentary
Drama
Epic
Horror
Musical
Romance
Short
Silent
Suspense
War
Western
Thursday, December 14, 2017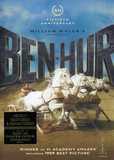 50th ANNIVERSARY EDITION. Thrill anew to the visual splendor, thundering action and towering drama of this record-setting winner of 11 Academy Awards including Best Picture. Charlton... more
Synopsis: A short biography of Boris Pasternak, Nobel prize winner and author of "Dr. Zhivago," the inspiration and basis of the 1965 movie.

Color
9 min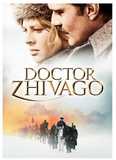 Biodegradable Packaging. more
Her eyes shine as brightly as the diamonds at her slender throat and the countless candles that turn the Palace of Versailles into a light-drenched fantasy world. She is Marie... more
4:45 PM
C - 182 m

TV-G
Widescreen
Closed
Captions
Phileas Fogg bet his fellow club members that he can circle the globe in eighty days. That may not be impressive today, but in 1872, it was nearly impossible. Accompanied by his... more
TCM PRIMETIME - WHAT'S ON TONIGHT:
THE GREAT AMERICAN SONGBOOK
10:00 PM
B/W - 106 m

TV-G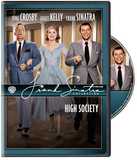 Bing Crosby, Nancy Kelly, Frank Sinatra. An heiress has plenty of love to go around: some for her fiancé, some for another tall drink of water and even some for her ex-hubby! An... more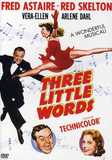 Red Skelton, Vera-Ellen, Debbie Reynolds, Fred Astaire. Musical biography of the songwriting team of Kalmar and Ruby and their climb to success. Songs include I Wanna Be Loved by You... more
Synopsis: In this musical short film, Artie Shaw and his orchestra play various popular songs, such as "Jeepers Creepers" and "Lady Be Good." Vitaphone Release B235.
Dir: Joseph Henabery
B/W
10 min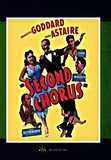 Originally released in 1940. Directed by Frank Cavett, H.C. Potter. Starring Burgess Meredith, Charles Butterworth, Fred Astaire. more
Friday, December 15, 2017
Saturday, December 16, 2017
Sunday, December 17, 2017
Monday, December 18, 2017
6:00 AM
B/W - 113 m

TV-PG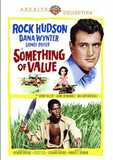 Former childhood playmates Peter McKenzie (Rock Hudson) and Kimani (Sidney Poitier) have maintained their deep friendship despite differences in race, class and tradition. Then the... more
8:00 AM
B/W - 96 m

TV-PG
Widescreen
Closed
Captions
9:45 AM
C - 106 m

TV-PG
Widescreen
Closed
Captions
Burt Lancaster, Tony Curtis, Gina Lollobrigida. Set against the magnificent background of a European circus and filmed on location in Paris, two circus performers compete for the... more
11:45 AM
B/W - 118 m

TV-14
A classic of suspense directed by John Frankenheimer (The Manchurian Candidate, Ronin) and written for the screen by Rod Serling (The Twilight Zone), Seven Days in May tautly... more
Everything you want in a film noir you'll find in Out of the Past. A tenacious detective (Robert Mitchum) spinning his wheels to make good. A drop-dead beauty (Jane Greer) up to no... more
3:45 PM
C - 123 m

TV-PG
Widescreen
Closed
Captions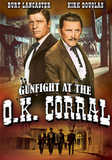 Burt Lancaster and Kirk Douglas star as larger-than-life heroes in this classic Western epic directed by John Sturges. Frontier lawman Wyatt Earp (Lancaster) joins his three brothers... more
The Last Sunset is a 1961 western movie starring Rock Hudson, Kirk Douglas, and Dorothy Malone, and was directed by Robert Aldrich. Western justice takes a dark turn in The Last... more
TCM PRIMETIME - WHAT'S ON TONIGHT:
THE ESSENTIALS: REX HARRISON
8:00 PM
C - 149 m

TV-G
Widescreen
Closed
Captions
Set in 1840s England, this is the story of Dr. John Dolittle, a physician who has lost interest in his human patients and decides to devote his life to animals instead. Trained to... more
Synopsis: This promotional short for "Once a Thief" (1965) shows how the composer and director created the soundtrack.

B/W
7 min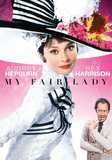 At one time the longest-running Broadway musical, My Fair Lady was adapted by Alan Jay Lerner and Frederick Loewe from the George Bernard Shaw comedy Pygmalion. Outside Covent Garden... more
Synopsis: This short film focuses on the people, culture, and history of Siam.

Color
9 min

Tuesday, December 19, 2017
Wednesday, December 20, 2017
There are no titles in the genre scheduled.
Recent Movie News
Dick Dinman's "Best of '17" Classic Blu-ray Releases!
- Producer/host Dick Dinman picks his choices for the best classic Blu-ray releases of the year among which one of the biggest surprises is Classic Flix' s shockingly magnificent rendering of the brilliant Anthony Mann/John Alton noir masterwork T-MEN.
Michael Curtiz: A Life in Film
- In the first biography of this colorful, instinctual artist, Alan K. Rode illuminates the life and work of one of the film industry's most complex figures. His meticulously researched biography provides a nuanced understanding of one of the most talented filmmakers of Hollywood's golden age.
TCM Movie Database
Your destination for exclusive material from the TCM vaults
LEARN MORE >