skip navigation
Daily Schedule
Sat, Apr 29, 2017
DAILY SCHEDULE
WEEKLY SCHEDULE
Saturday, April 29, 2017
Synopsis: This short film takes the viewer on a visit to the United States Military Academy at West Point, New York.
Dir: James A. FitzPatrick
Color
9 min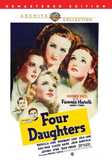 This story of music professor Adam Lemp, his four daughters and the men who love them aims straight at the heart - and scores an unerring hit. Poignant, laced with laughter and... more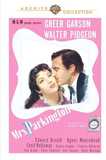 Story of a social-climbing woman who marries a wealthy-but-homespun man and forces her way into high society. more
12:15 PM
B/W - 96 m

TV-PG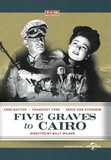 The wartime espionage thriller FIVE GRAVES TO CAIRO, starring Franchot Tone and Anne Baxter, marks Billy Wilder's second directorial effort. John J. Bramble Tone), the sole survivor... more
2:00 PM
C - 121 m

TV-PG
Widescreen
Closed
Captions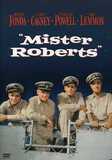 The crew of a World War II cargo ship comes to rely on the genial Mister Roberts to mediate the tantrums of an unqualified captain. Director John Ford, Mervyn LeRoy Star Henry Fonda,... more
4:15 PM
C - 208 m

TV-PG
Widescreen
Closed
Captions
Paul Newman, Eva Marie Saint, Sal Mineo, Peter Lawford. Otto Preminger's epic story of the Jewish refugees' struggle for Israel during the 1947 Palestinian War. 1960/color/3 hrs., 28... more
TCM PRIMETIME - WHAT'S ON TONIGHT:
THIS IS A STICK UP!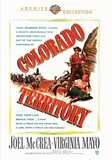 A ruthless outlaw escapes from jail goes on the lam and plans one final robbery. Action-packed western stars Joel McCrea Virginia Mayo and Oscar-winner Dorothy... more
Synopsis: This short film takes the viewer to the beautiful English countryside.

Color
9 min

Paul Newman, Robert Redford, Katharine Ross. The legendary adventures of the two infamous outlaws as they rob banks along the Mexican border and flee to South America while being... more
Synopsis: This promotional short film for "The Last Run" (1971) offers a look at the life of actor George C. Scott.
Dir: Chuck Workman
Color
10 min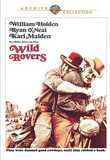 Lifelong ranch hand Ross Bodine decides cow punching is no kind of life. So he and a raw Cowboy half his age rob a bank to get the cash each needs to improve his lot. An indignant... more
2:45 AM
C - 97 m

TV-MA
Widescreen
Closed
Captions
There are no titles in the genre scheduled.
Recent Movie News
Dick Dinman Salutes Undervalued Star Van Johnson!
- Kino Lorber has just released on Blu-ray a sparkling new 4K restoration of the riveting suspense thriller 23 PACES TO BAKER STREET and producer/host Dick Dinman welcomes noted author John McElwee to the show as both pay tribute to the versatile and undervalued star Van Johnson.
Kirk and Anne: Letters of Love, Laughter, and a Lifetime in Hollywood
- This is the story of film legend and centenarian Kirk Douglas and his wife of nearly sixty-three years, Anne. Their stories of enduring love and a lifetime led on the world stage unfold through the couple's own candid commentary and priceless letters from their personal archives.
Joslyn Art Museum in Omaha Screens AIRPLANE! on 5/26
- AIRPLANE! will be screened on Friday, May 26, 2017 at 7pm at the beautiful Joslyn Art Museum, 2200 Dodge Street, Omaha, Nebraska. Special guest will be actor Robert Hays, who played Capt.Ted Striker in the film.
TCM Movie Database
Your destination for exclusive material from the TCM vaults
LEARN MORE >