skip navigation
Daily Schedule
Fri, Feb 23, 2018
DAILY SCHEDULE
WEEKLY SCHEDULE
Friday, February 23, 2018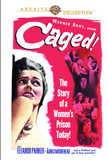 Eleanor Parker, Agnes Moorehead, Ellen Corby. After being wrongly convicted of participating in an armed robbery, an innocent 19-year-old girl is sent to a penitentiary to serve... more
8:45 AM
C - 136 m

TV-PG
Widescreen
Closed
Captions
11:15 AM
B/W - 96 m

TV-14
Widescreen
Closed
Captions
1:15 PM
B/W - 125 m

TV-PG
3:45 PM
B/W - 121 m

TV-PG
Widescreen
Closed
Captions
Newly Remastered in HD! Nominated for 6 Academy Awards including Best Director (Robert Wise, Run Silent, Run Deep) and winner of the Best Actress Oscar (Susan Hayward, The Honey... more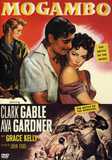 Clark Gable reprises his role as veteran big-game trapper and guide Vic Marswell in John Ford's remake of RED DUST, the actor's 1932 hit. Director John Ford Star Clark Gable, Ava... more
TCM PRIMETIME - WHAT'S ON TONIGHT:
31 DAYS OF OSCAR: 31 DAYS OF OSCAR: BEST ACTRESS WINNER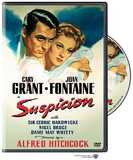 Cary Grant, Joan Fontaine. As her husband grows more fascinated with the idea of murder, a woman begins to believe he's trying to kill her in this Hitchcock gem. 1941/b&w/99... more
10:00 PM
B/W - 102 m

TV-G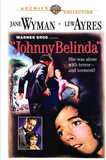 Life is hard on MacDonald farm in stony, windswept Nova Scotia - and harder for young Belinda, a deaf mute whose affliction has been confused with mental deficiency. Then the town's... more
Acadmey Award nominee Sean Penn stars as Matthew Poncelet, a convicted killer condemned to die. In her Academy Award-winner performance, Susan Sarandon stars as Sister Helen Prejean,... more
2:15 AM
C - 114 m

TV-MA
Widescreen
Closed
Captions
Synopsis: In this comedy short, Robert Benchley tries to teach the audience how to sleep and how to fall asleep.
Dir: Nick Grinde Cast: Robert Benchley ,
B/W
11 min

There are no titles in the genre scheduled.
Recent Movie News
Vic Damone (1928-2018)
- Vic Damone, the popular singer who came up in the big band era and saw his popularity as a crooner develop into a long career as a singer, actor and radio-TV presenter, died February 11, 2018 in Miami Beach, FL at the age of 89.
22nd Annual Kansas Silent Film Festival - Feb. 23-24
- For its 22nd annual event, the Kansas Silent Film Festival will spotlight 'Women in Silent Film', showcasing several shorts and features all of which will star, be directed by, produced by or written by a woman.
Dick Dinman Salutes YOUNG MR. LINCOLN Director John Ford!
- In honor of the just released Criterion Collection's magnificent 4K Blu-ray restoration of director John Ford's beloved classic YOUNG MR. LINCOLN producer/host Dick Dinman showcases his chat with the prolific director Andrew V. McLaglen.
TCM Movie Database
Your destination for exclusive material from the TCM vaults
LEARN MORE >