skip navigation
Daily Schedule
Thu, Jun 22, 2017
DAILY SCHEDULE
WEEKLY SCHEDULE
Thursday, June 22, 2017
Synopsis: In this special, Ken Murray hosts his own behind-the-scenes home movies of some of Hollywood's greatest stars.

B/W
53 min
, CC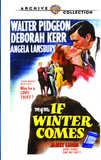 A powerhouse cast - Walter Pidgeon, Deborah Kerr, Angela Lansbury and Janet Leigh - stars in this powerful English melodrama brimming with scandal, romance and the tragic... more
10:30 AM
B/W - 115 m

TV-G
Spanning the years from the end of one world war to the end of the next So Well Remembered captures the sweep of history and the power of reform through the emotionally charged lens... more
12:30 PM
B/W - 110 m

TV-PG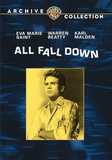 Brandon de Wilde co-stars in this evocative coming-of-age story about an adolescent boy who discovers that his older brother played by Warren Beatty is a shallow wreck of a... more
2:30 PM
C - 109 m

TV-14
Widescreen
Closed
Captions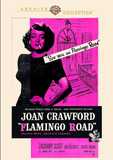 Hard-edged carny dancer Lane Bellamy shakes her curves... and shakes a sleepy Southern burg to it's core. Joan Crawford rejoins her Mildred Pierce costar (Zachary Scott), producer... more
TCM PRIMETIME - WHAT'S ON TONIGHT:
TCM SPOTLIGHT: TCM SPOTLIGHT: GAY HOLLYWOOD
8:00 PM
C - 143 m

TV-PG
Widescreen
Closed
Captions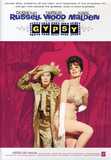 Rosalind Russell, Natalie Wood, Karl Malden. Based on the Broadway hit about the life and times of burlesque dancer Gypsy Rose Lee and her aggressive stage mother, Mama Rose.... more
10:45 PM
C - 116 m

TV-PG
Widescreen
Closed
Captions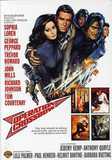 Based on actual historical events and characters, this World War II spy thriller focuses on the development of Hitler's secret rocket weapons, the V.1 and V.2 flying bombs, and the... more
12:45 AM
B/W - 114 m

TV-PG
3:00 AM
B/W - 109 m

TV-PG
Widescreen
Closed
Captions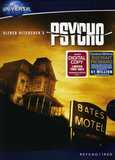 Join the Master of Suspense Alfred Hitchcock on a chilling journey as an unsuspecting victim (Janet Leigh) visits the Bates Motel and falls prey to one of cinema's most notorious... more
5:00 AM
C - 154 m

TV-PG
Widescreen
Closed
Captions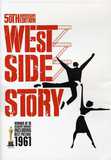 This brilliant (The New Republic) film sets the ageless story of Romeo and Juliet against a backdrop of gang warfare in 1950s New York. Directed by Robert Wise and Jerome Robbins and... more
There are no titles in the genre scheduled.
Recent Movie News
San Francisco Silent Film Festival Begins June 1
- The 22st Annual SFSFF begins June 1, with screenings running through June 4 in the historic Castro Theatre in San Francisco. The festival includes 18 programs total, with all films accompanied by live music.
TCM Movie Database
Your destination for exclusive material from the TCM vaults
LEARN MORE >