skip navigation
Daily Schedule
Tue, Apr 24, 2018
DAILY SCHEDULE
WEEKLY SCHEDULE
Tuesday, April 24, 2018
William Holden, Eleanor Parker, John Forsythe. A vicious Union Army captain, responsible for Southern prisoners at Fort Bravo, becomes a target for a band of restless prisoners who... more
9:00 AM
C - 110 m

TV-PG
Widescreen
Closed
Captions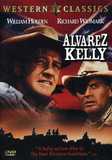 Classic western starring William Holden, Richard Widmark and Janice Rule. (1996) Running time: 110 minutes. more
11:00 AM
B/W - 79 m

TV-PG
12:30 PM
B/W - 94 m

TV-PG
2:15 PM
C - 91 m

TV-G
Widescreen
Closed
Captions
Two boys brave a journey through a jungle of terrors in this thrill-packed adventure starring Clint Walker, Jay North and Sajid Kahn. With the death of his mother, teenager Terry... more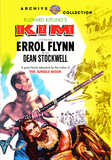 The boy Kim knows how to scrounge up a hot meal in India's bustling cities, how to scamper catlike across rooftops, and disguise himself as a local and conceal his Anglo heritage. To... more
6:00 PM
C - 110 m

TV-PG
Widescreen
Closed
Captions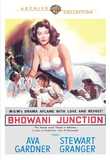 Ava Gardner was never more alluring than as the half-caste heroine of Bhowani Junction. more
TCM PRIMETIME - WHAT'S ON TONIGHT:
I.A.L. DIAMOND SCREENPLAYS
8:00 PM
B/W - 125 m

TV-PG
Widescreen
Closed
Captions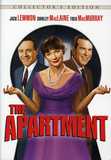 Shirley MacLaine, Jack Lemmon, Fred MacMurray. This Oscar-winning, Billy Wilder classic is back in a collector's edition of the hilarious tale about how an ambitious... more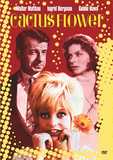 Cactus Flower is a delightful comedy sparked by crazy, mixed-up situations and the kooky, Academy Award winning film debut of Goldie Hawn (Best Actress in a Supporting Role, 1969).... more
Real-life buddies and Warner Bros. Colleagues Dennis Morgan and Jack Carson appeared in 11 films together dramas and musicals alike and scored their own starring vehicle as Two Guys... more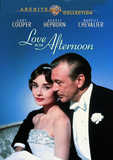 She plays the cello. He plays the field She's coltishly young. He's worldly and mature Lovestruck conservatory student Ariane knows she's not like millionaire American playboy Frank... more
There are no titles in the genre scheduled.
Recent Movie News
TCM Movie Database
Your destination for exclusive material from the TCM vaults
LEARN MORE >