skip navigation
Daily Schedule
Fri, May 25, 2018
DAILY SCHEDULE
WEEKLY SCHEDULE
Friday, May 25, 2018
12:00 PM
B/W - 76 m

TV-PG
1:30 PM
B/W - 104 m

TV-PG
3:30 PM
C - 129 m

TV-G
Widescreen
Closed
Captions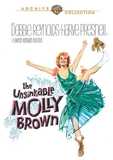 Debbie Reynolds, Harve Presnell, Ed Begley. A backwoods heroine who survives the Titanic and the snobbery of Denver society, goes on to become the richest woman in town and earns the... more
5:45 PM
B/W - 133 m

TV-PG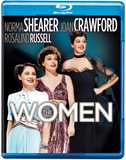 Mothers, daughters, wives, friends: These are the women of THE WOMEN. Based on Clare Boothe Luce's Broadway success and the hit 1939 movie, this sparkling update (from Murphy Brown... more
TCM PRIMETIME - WHAT'S ON TONIGHT:
MEMORIAL DAY MARATHON
8:00 PM
C - 157 m

TV-PG
Widescreen
Closed
Captions
Anthony Quinn and Gregory Peck star in this explosive action adventure about Allied commandos during WWII plotting to destory German guns and save trapped British soldiers. Adapted... more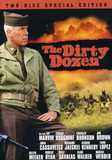 An all-star cast energizes Robert Aldrich's classic World War II action drama about a group of 12 American military prisoners assembled by tacticians and ordered to perform a suicide... more
1:45 AM
C - 116 m

TV-PG
Widescreen
Closed
Captions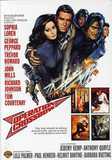 Based on actual historical events and characters, this World War II spy thriller focuses on the development of Hitler's secret rocket weapons, the V.1 and V.2 flying bombs, and the... more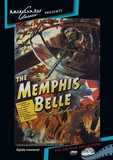 Documentary about the 25th and last bombing mission of a B17; the Memphis Belle and the Flying Fortress. It is a documentary about the Eighth Air Force in WWII and in particular the... more
There are no titles in the genre scheduled.
Recent Movie News
Dick Dinman & Bob Furmanek Survive the Horror of the 3D MAZE!
- With their amazingly immersive 4K 3D Blu-ray release of the terror-filled chiller THE MAZE (distributed by Kino Lorber Entertainment) the 3D Film Archive continues their acclaimed tradition of painstakingly restoring the original 50's 3D classics to their visual sensation-inducing brilliance.
Web Reviewer Glenn Erickson Launches 'CineSavant'
- 'DVD Savant' has established a new home under a new identity, 'CineSavant.' Reviewing independently since 1998, the Savant database has grown to over five thousand reviews and articles, and become one of the most respected review pages on the web for classic films on disc.
TCM Movie Database
Your destination for exclusive material from the TCM vaults
LEARN MORE >