skip navigation
Daily Schedule
Sun, Sep 23, 2018
DAILY SCHEDULE
WEEKLY SCHEDULE
Sunday, September 23, 2018
10:00 AM
B/W - 95 m

TV-PG
12:00 PM
B/W - 112 m

TV-PG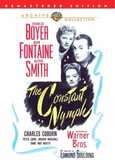 Unavailable for over sixty years, the lost classic returns at last. For many decades, the closest people could come to experiencing this timeless tale of love, tragedy and... more
5:00 PM
C - 170 m

TV-14
Widescreen
Closed
Captions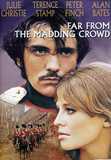 Julie Christie, Terence Stamp, Peter Finch. This tale of one beautiful woman and the three men who love her is a marvelous adaptation of Thomas Hardy's classic novel. 1967/color/168... more
TCM PRIMETIME - WHAT'S ON TONIGHT:
TCM CANADA: TCM CANADA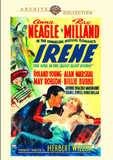 Anna Neagle, Ray MIlland, Roland Young. A beautiful young Irish lass heads to Manhattan to make money to support her impoverished family and lands a job at a high-fashion boutique.... more
12:00 AM
B/W - 89 m

TV-PG
There are no titles in the genre scheduled.
Recent Movie News
The Girl on the Balcony - Memoir by Olivia Hussey
- OLIVIA HUSSEY RELEASES MEMOIR COINCIDING WITH 50TH ANNIVERSARY OF ROMEO & JULIET, THE FILM THAT LAUNCHED HER FROM SIMPLE GIRL IN ARGENTINA TO INTERNATIONAL STARDOM, SWINGING 60'S IT GIRL, AND BEYOND.
TCM Movie Database
Your destination for exclusive material from the TCM vaults
LEARN MORE >