skip navigation
Daily Schedule
Fri, Feb 15, 2019
DAILY SCHEDULE
WEEKLY SCHEDULE
Friday, February 15, 2019
Morris Engle's All-American classic. Widely regarded as one of the most influential and enjoyable films of the American independent cineam, "Little Fugitive" is an utterly charming... more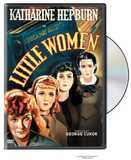 Repackaged. more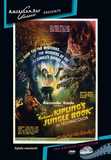 Though he lived in India for many years, Rudyard Kipling's stories (from 1893-4) were written in Vermont. This loose adaptation of the classic story of a boy raised by wolves in the... more
A single mother discovers that within her seemingly angelic daughter beats the heart of a cold-blooded serial murderer. One woman must make a terrible decision about the daughter she... more
TCM PRIMETIME - WHAT'S ON TONIGHT:
31 DAYS OF OSCAR: 31 DAYS OF OSCAR: BEST SURVIVAL AT SEA
Unhappily married and uncomfortable with life among the British upper crust, Julia Sturges takes her two children and boards the Titanic for America. Her husband Richard also... more
10:00 PM
B/W - 97 m

TV-14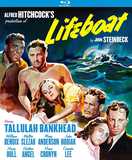 Legendary filmmaker Alfred Hitchcock (North by Northwest, Psycho, Rope) directed this suspenseful World War II thriller, a remarkable story of human survival. After their ship is... more
12:00 AM
B/W - 102 m

TV-G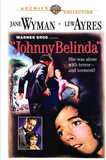 Life is hard on MacDonald farm in stony, windswept Nova Scotia - and harder for young Belinda, a deaf mute whose affliction has been confused with mental deficiency. Then the town's... more
2:00 AM
B/W - 107 m

TV-PG
William Gibson's adaptation of his own award-winning play about the childhood of Helen Keller, left blind, deaf and dumb by an illness, and her teacher Anne Sullivan won Academy... more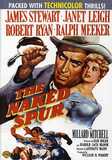 James Stewart, Robert Ryan. An engrossing Western about a bounty hunter on the trail of a dangerous outlaw and his lovely traveling companion. 1953/color/93... more
There are no titles in the genre scheduled.
Recent Movie News
Julie Adams (1926-2019)
- The brunette beauty and 1950s Universal Pictures star, forever known as the woman in the clutches of the CREATURE FROM THE BLACK LAGOON (1954), passed away Sunday, February 3, 2019 in Los Angeles at the age of 92.
TCM Movie Database
Your destination for exclusive material from the TCM vaults
LEARN MORE >