skip navigation
Daily Schedule
Fri, Mar 24, 2017
DAILY SCHEDULE
WEEKLY SCHEDULE
Friday, March 24, 2017
A cornerstone of the horror film, F.W. Murnau's Nosferatu is triumphantly reborn in this breathtaking new restoration by the F.W. Murnau Foundation. Backed by an orchestral... more
In 1920, one brilliant movie jolted the postwar masses and catapulted the movement known as German Expressionism into film history. That movie was THE CABINET OF DR. CALIGARI, a... more
10:30 AM
B/W - 70 m

TV-PG
12:00 PM
B/W - 73 m

TV-PG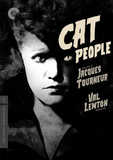 The first of the horror films producer Val Lewton (The Body Snatcher, I Walked with a Zombie) made for RKO Pictures redefined the genre by leaving it's most frightening terrors to... more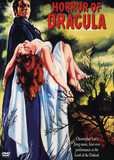 Jonathan Harker, a student of vampires, ventures to Dracula's castle and attacks him. The revengeful vampire leaves his dark abode to prey on the family of his attacker's Fiance. The... more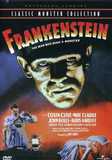 Classic horror film starring the legendary Boris Karloff. Includes audio communentary, documentary and more! (1931) Running time: 71 minutes. more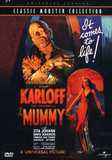 Boris Karlosff's remarkable performance has kept the Mummy alive for over six decades. Starring Zita Johann and David Manners. Includes audio commentary by film historian Paul M.... more
6:15 PM
C - 83 m

TV-PG
Widescreen
Closed
Captions
TCM PRIMETIME - WHAT'S ON TONIGHT:
TCM SPOTLIGHT: TCM SPOTLIGHT: MARCH MALICE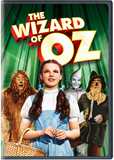 In this charming film based on the popular L. Frank Baum novel, Dorothy and her dog Toto are caught in a tornado's path and somehow end up in the land of Oz. Here she encounters some... more
10:00 PM
C - 200 m

TV-PG
Widescreen
Closed
Captions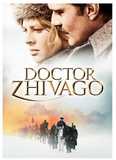 Biodegradable Packaging. more
4:00 AM
C - 97 m

TV-MA
Widescreen
Closed
Captions
Synopsis Future New Yorkers live on a company's false food, which two detectives find has a secret ingredient. more
There are no titles in the genre scheduled.
Recent Movie News
Dick Dinman & Eddie Muller are ON DANGEROUS GROUND!
- The Warner Archive has just released an astonishing looking Blu-ray rendition of Nicholas Ray's dark yet hypnotically beautiful film noir ON DANGEROUS GROUND and producer/host Dick Dinman and his guest Eddie Muller dissect the various qualities which make this film so captivatingly unique.
21st Annual Kansas Silent Film Festival - Feb. 24-25
- Feb. 24-25. The 2017 edition of the KSFF will be staged at White Concert Hall on the Washburn University campus on Friday night, February 24th and all day Saturday, February 25th. The event is free and open to the public. All films will be shown on the big screen with live musical accompaniment.
TCM Movie Database
Your destination for exclusive material from the TCM vaults
LEARN MORE >