skip navigation
Daily Schedule
Fri, Jun 23, 2017
DAILY SCHEDULE
WEEKLY SCHEDULE
Friday, June 23, 2017
When celebrated singer Jenny Bowman (Judy Garland) asks her ex-lover David (Dirk Bogarde) to let her see their son, Matt, she is unprepared for the emotional consequences. Though... more
"We'll show them a thing or three," Honey Hale (Ginger Rogers) says as she and Fred Ayres (Fred Astaire) take to the dance floor to do the carioca. As events turned out, Astaire and... more
Perhaps the best remembered of the 10 Astaire/Rogers musicals, Top Hat has it all: Art Deco elegance, a wonderfully addled storyline, loopy support from skilled farceurs and the... more
It's Swing Time anytime Fred and Ginger slip on their dancing shoes. Here, Fred's a gambler with a fiancée back home... but one look at Ginger and all bets are off! He pursues, she... more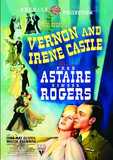 "You could be a perfectly wonderful dancer if you wanted to," Irene tells the vaudeville second banana who will someday be her husband. They were even more wonderful together. Vernon... more
TCM PRIMETIME - WHAT'S ON TONIGHT:
TCM SPECIAL THEME: TCM SPECIAL THEME: EUROPEAN VACATION
8:00 PM
C - 119 m

TV-PG
Widescreen
Closed
Captions
10:15 PM
C - 113 m

TV-G
Widescreen
Closed
Captions
Synopsis: This short film takes the viewer on a tour of Italy, showcasing Rome, Assisi, Pisa and Florence.

Color
7 min

Ravishing and resourceful Carla Campbell (Gina Lollobrigida, Woman of Straw) sure knows how to make the best of things. Once a frightened young girl, she's transformed herself into... more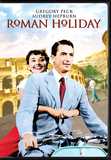 There is an old saying: "See Naples and die... see Rome and LIVE!" And Princess Ann (Audrey Hepburn) plans to do just that. While on a high-profile tour of European cities, this... more
There are no titles in the genre scheduled.
Recent Movie News
San Francisco Silent Film Festival Begins June 1
- The 22st Annual SFSFF begins June 1, with screenings running through June 4 in the historic Castro Theatre in San Francisco. The festival includes 18 programs total, with all films accompanied by live music.
TCM Movie Database
Your destination for exclusive material from the TCM vaults
LEARN MORE >