skip navigation
Daily Schedule
Thu, Mar 21, 2019
DAILY SCHEDULE
WEEKLY SCHEDULE
Thursday, March 21, 2019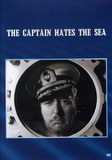 Famed as a sea-going Grand Hotel, this splendid comedy-drama presents a variety of interlocking stories set aboard a luxury liner bound for Latin America. Such marvelous actors as... more
9:15 AM
B/W - 100 m

TV-PG
11:15 AM
C - 149 m

TV-PG
Widescreen
Closed
Captions
Live and learn the saying goes. Japanese businessman and widower Koichi Asano and Brooklyn widow Bertha Jacoby are at an age where they've done a lot of living and learning. Now with... more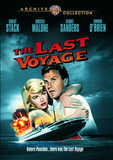 Emmy-winner and Oscar-nominee Robert Stack (Written on the Wind, TV's the Untouchables) and Oscar-winner Dorothy Malone (Written on the Wind, TV's Peyton Place) star as a married... more
Synopsis: This short film focuses on a medical services ship that stops in the native village of Haines, Alaska.
Dir: Herbert Morgan
B/W
21 min

The daughter of a ship's captain becomes a sea-going cupid. more
TCM PRIMETIME - WHAT'S ON TONIGHT:
TCM SPOTLIGHT: TCM SPOTLIGHT: JOURNALISM IN THE MOVIES
8:00 PM
C - 122 m

TV-MA
Widescreen
Closed
Captions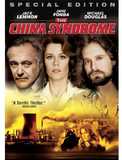 Nominated for four Academy Awards® including Best Actor and Actress (Jack Lemmon, Best Actor; Jane Fonda, Best Actress-1979), THE CHINA SYNDROME stars Jane Fonda, Jack Lemmon and... more
10:15 PM
B/W - 121 m

TV-MA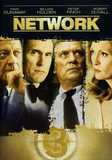 Repackaged more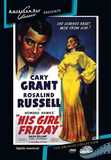 Adapted from the stage play by Ben Hecht this comedy involves a reporter who was once married to Walter (Cary Grant). She has decided the job is too stressful and to marry someone... more
2:15 AM
B/W - 105 m

TV-PG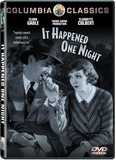 Winner of all 5 major 1934 Oscars, including Best Picture! When a brash reporter (Clark Gable) meets a runaway heiress (Claudette Colbert), can love be far behind? a Frank Capra... more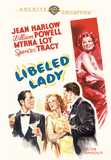 Bill Chandler (William Powell) is one of America's great anglers, a sports fisherman without peer, doom in waders to the wiliest trout. And that isn't the only fish story Chandler... more
There are no titles in the genre scheduled.
Recent Movie News
Dick Dinman Salutes the Late Julie Adams
- Julie Adams, who was so memorably savored by THE CREATURE FROM THE BLACK LAGOON, reveals to Dick Dinman how she finally came to terms with the inescapable fact that she will always be best remembered for her watery skirmishes with the "gill man."
TCM Movie Database
Your destination for exclusive material from the TCM vaults
LEARN MORE >