skip navigation
Daily Schedule
Tue, Jun 19, 2018
DAILY SCHEDULE
WEEKLY SCHEDULE
Tuesday, June 19, 2018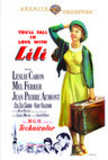 Orphan Lili Daurier joins a carnival and falls under the spell of it's star a suave magician. But it is the show's crippled embittered puppeteer who truly loves Lili a love he can... more
8:00 AM
C - 113 m

TV-G
Widescreen
Closed
Captions
Academy Award-winner Vincente Minnelli (Gigi, An American in Paris) directs this musical film version of the acclaimed Broadway production about a Baghdad poet who charms his way... more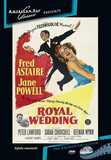 A brother and sister dance act's show closes in New York. They get a booking in London at the same time as a royal wedding. They cross to England on a liner and dance as it... more
12:00 PM
C - 118 m

TV-G
Widescreen
Closed
Captions
Direction: Vincente Minnelli Actors: Cyd Charisse, Fred Astaire, Jack Buchanan, James Mitchell, Nanette Fabray, Oscar Levant, Robert Gist Special Features: Full Frame Format.... more
4:00 PM
C - 101 m

TV-G
Widescreen
Closed
Captions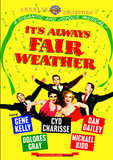 Academy Award-winner Gene Kelly (Singin' in the Rain, An American in Paris), Oscar-nominee Dan Dailey (The Pride of St. Louis), and 5-time Tony-winner dancer/choreographer Michael... more
6:00 PM
C - 114 m

TV-PG
Widescreen
Closed
Captions
TCM PRIMETIME - WHAT'S ON TONIGHT:
TCM SPOTLIGHT: TCM SPOTLIGHT: MAD ABOUT MUSICALS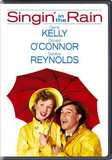 Gene Kelly, Donald O'Connor and Debbie Reynolds in a 60th-anniversary Ultimate Collectors Edition newly remastered in 2011 4K transfer of the best-loved Hollywood musical ever-filled... more
10:00 PM
B/W - 113 m

TV-PG
Repackaged. more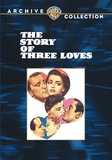 A marvelous romance is a treat. Three marvelous romances in one film is an indulgence! The Story of Three Loves explores relationships - from the whimsical to the dramatic - recalled... more
There are no titles in the genre scheduled.
Recent Movie News
Dick Dinman & Bob Furmanek Survive the Horror of the 3D MAZE!
- With their amazingly immersive 4K 3D Blu-ray release of the terror-filled chiller THE MAZE (distributed by Kino Lorber Entertainment) the 3D Film Archive continues their acclaimed tradition of painstakingly restoring the original 50's 3D classics to their visual sensation-inducing brilliance.
Web Reviewer Glenn Erickson Launches 'CineSavant'
- 'DVD Savant' has established a new home under a new identity, 'CineSavant.' Reviewing independently since 1998, the Savant database has grown to over five thousand reviews and articles, and become one of the most respected review pages on the web for classic films on disc.
TCM Movie Database
Your destination for exclusive material from the TCM vaults
LEARN MORE >