skip navigation
Daily Schedule
Wed, Sep 28, 2016
DAILY SCHEDULE
WEEKLY SCHEDULE
Wednesday, September 28, 2016
7:30 AM
B/W - 119 m

TV-PG
The director and screenwriter of Bette Davis's Beyond the Forest - King Vidor (The Fountainhead) and Lenore Coffee (The End of the Affair) - reteam in a richly atmospheric mix of... more
11:30 AM
B/W - 74 m

TV-PG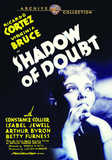 After 22 years as a recluse in her New York home wealthy dowager Melissa Pilson is stepping out... to find the murderer of caddish movie producer Len Haworth. Is it the movie starlet... more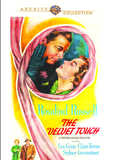 Rosalind Russell stars in one of her most challenging roles in the suspenseful drama. Val Stanton (Russell) is a famous light actress who yearns to play a dramatic role. Her jealous... more
Van Johnson, Ann Blyth, Steve Cochran. A puppeteer finally finding success is blackmailed by a tabloid newspaper-does he own up to his criminal past, ruining his own career, or out... more
TCM PRIMETIME - WHAT'S ON TONIGHT:
TCM SPOTLIGHT: TCM SPOTLIGHT: SLAPSTICK
8:00 PM
C - 85 m

TV-14
Widescreen
Closed
Captions
3:00 AM
B/W - 99 m

TV-MA
Widescreen
Closed
Captions
A young artist living in New York, on the fringes. Of the financial district and it's rushing crowds, tries to make a living sketching passers-by on the street. He survives on his... more
Synopsis: In this special, Ken Murray hosts his own behind-the-scenes home movies of some of Hollywood's greatest stars.

B/W
50 min
, CC
There are no titles in the genre scheduled.
Recent Movie News
TCM Movie Database
Your destination for exclusive material from the TCM vaults
LEARN MORE >