skip navigation
Daily Schedule
Wed, Dec 12, 2018
DAILY SCHEDULE
WEEKLY SCHEDULE
Wednesday, December 12, 2018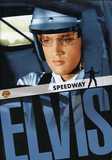 Elvis Presley, Nancy Sinatra. Elvis stars as an indebted stock-car racer who falls for a beautiful IRS agent. Features six Elvis tunes. 1968/color/94... more
8:15 AM
C - 96 m

TV-PG
Widescreen
Closed
Captions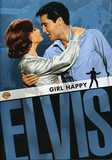 Elvis and the Jordanaires hit the beaches of sunny Fort Lauderdale, ostensibly to "baby sit" the beautiful, brainy daughter of their nightclub-owner boss in exchange for a booking.... more
10:00 AM
C - 99 m

TV-PG
Widescreen
Closed
Captions
12:00 PM
C - 95 m

TV-14
Widescreen
Closed
Captions
Synopsis: Restored version of the King's classic Vegas concert film.

Color
95 min
, CC
2:00 PM
C - 96 m

TV-PG
Widescreen
Closed
Captions
4:00 PM
B/W - 97 m

TV-G
Widescreen
Closed
Captions
An inmate learns guitar from his cellmate, then gets an agent and turns rock 'n' roll star. more
6:00 PM
C - 105 m

TV-G
Widescreen
Closed
Captions
Elvis Presley, Joan O'Brien. A pair of friends who fly a cropduster for a living have their plane seized to pay gambling debts. Now the duo plans to win back the plane-by entering... more
TCM PRIMETIME - WHAT'S ON TONIGHT:
NATIONAL FILM REGISTRY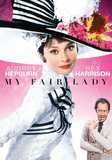 At one time the longest-running Broadway musical, My Fair Lady was adapted by Alan Jay Lerner and Frederick Loewe from the George Bernard Shaw comedy Pygmalion. Outside Covent Garden... more
11:30 PM
B/W - 92 m

TV-PG
Victor McLaglen, Heather Angel, Preston Foster. An Irish rebel betrays his friend and comrade to the British, then goes on a suicidal, guilt-ridden bender. Directed by John... more
Synopsis: Concert film about the pre-Woodstock music festival.
Dir: D. A. Pennebaker
Color
79 min
, CC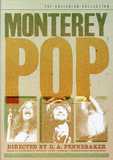 Soft pack. more
2:45 AM
C - 112 m

TV-MA
Widescreen
Closed
Captions
The title of this documentary was inspired by the mantra recited by those in charge of the Vietnam War: 'In order to win the war, we must win the hearts and minds of the people.' the... more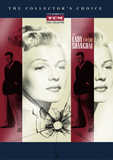 Orson Welles (Citizen Kane, 1941) wrote, directed and starred in this treacherous tale of a sailor (Welles) hired to help a beautiful woman (Rita Hayworth) and her disabled lawyer... more
There are no titles in the genre scheduled.
Recent Movie News
TCM Movie Database
Your destination for exclusive material from the TCM vaults
LEARN MORE >