skip navigation
Daily Schedule
Tue, Jan 15, 2019
DAILY SCHEDULE
WEEKLY SCHEDULE
Tuesday, January 15, 2019
An outlaw's heart is stolen by a cute little moppet in this captivating Western adventure starring Wallace Beery, Margaret O'Brien, Marjorie Main and J. Carroll Naish. When Lawmen... more
Margaret O'Brien sings, dances and keeps the faith in this heartwarming musical drama costarring Robert Preston, Danny Thomas and George Murphy. Midge (O'Brien) is the luckiest girl... more
10:00 AM
B/W - 106 m

TV-PG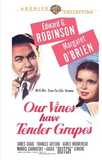 Told from the viewpoint of little Selma (Margaret O'Brien) the film explores grand childhood adventures: making friends a pet calf Christmas a terrifying trip down a flood-swollen... more
A little girl named Alpha (Margaret O'Brien) looks like a typical six-year-old. But to the professors at Pickering Institute of Child Psychology, she's an experiment: an orphan... more
Enormously popular child actress Margaret O'Brien (Meet Me in St. Louis) touches the heart in this classic adventure of a young orphan sent to live at the dark and foreboding English... more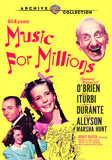 The women of a touring symphonic orchestra are a tightly knit group, and they're not about to let the secret they hold slip through the knitting. They'll wait until fragile, pregnant... more
Synopsis: An air raid warden realizes how fortunate he is to live safely with his family while others around the world suffer from the war in this short film aimed at boosting U.S morale.
Dir: Mervyn LeRoy Cast: Beal Wong , Ann Sothern , Margaret O'Brien .
B/W
10 min

TCM PRIMETIME - WHAT'S ON TONIGHT:
STAR OF THE MONTH: STAR OF THE MONTH: KATHRYN GRAYSON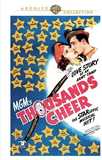 A serviceman falls in love with the colonel's daughter while trying to put on a show for the troops. more
Two sailors go on a four-day shore leave in Hollywood where, in their relentless effort to pick up girls, they become involved with a charming, fatherless boy who want to join the... more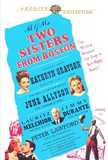 With those gams and that voice High "C" Susie packs 'em in at a Bowery honkytonk several blocks and a world away from where her family thinks she's singing: The grand opera house.... more
There are no titles in the genre scheduled.
Recent Movie News
Carol Channing (1921-2019)
- The effervescent musical comedy star died of natural causes Tuesday, January 15 in Rancho Mirage, California at the age of 97.
TCM Movie Database
Your destination for exclusive material from the TCM vaults
LEARN MORE >