DVDs from TCM Shop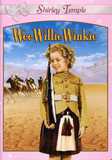 Wee Willie Winkie When her parents die, an... MORE&nbsp> $9.95 Regularly $14.98 Buy Now
NOTES
DVDs from TCM Shop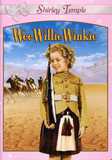 Wee Willie Winkie When her parents die, an... MORE&nbsp> $9.95
Regularly $14.98 buy now
After Rudyard Kipling's story appeared in the Indian journal Week's News, it was included in a book of his short stories entitled Under the Deodars, The Phantom Rickshaw, Wee Willie Winkie (New York, 1899). According to Hollywood Reporter production charts, Robert Ellis and Helen Logan worked on the screenplay of this film, but their contribution to the completed picture has not been confirmed. According to Hollywood Reporter news items, Alfred Newman was borrowed from United Artists and Cesar Romero was borrowed from Universal for the production, although Romero was put under a long term contract with Twentieth Century-Fox after the film was released. According to a Hollywood Reporter news item, actor George Hassell, who was in the cast, died while on the way to location shooting in Chatsworth, CA. Motion Picture Herald's "In the Cutting Room" includes Douglas Gordon in the cast, but his participation in the completed film has also not been confirmed. According to the pressbook, Jack Pennick, who played a soldier in the picture, was an ex-Marine who had appeared in every film directed by John Ford in the previous fifteen years. Pennick acted as a technical advisor in training Shirley Temple and others to march. The pressbook also lists Bhogwan Singh Easer Sandhu as the technical advisor who taught Romero how to wrap a turban. Contemporary sources noted that the film was processed in specially toned and colored prints, using a double and triple toning technique. The New York Times reviewer commented: "The photography, in warm sepia and restful blue tones, is a pleasant change from the ordinary black-and-white stock."
The picture's gala world premiere, held at the Carthay Circle Theatre on June 25, 1937, drew a crowd of more than 15,000 people, and was broadcast on the radio. It was also photographed for inclusion in Ali Baba Goes to Town, a 1937 Twentieth Century-Fox film starring Eddie Cantor. Cantor emceed the radio broadcast and introduced some of the attending celebrities. In her autobiography, Temple notes that she was introduced by Tyrone Power at the premiere, and that she rates Wee Willie Winkie as the best of her films. The film was nominated for an Academy Award for Best Interior Decoration.
Although Temple asserts that Norway "banned our film entirely," information in the MPAA/PCA Collection at the AMPAS Library indicates that Norway approved the picture with deletions of "drastic scenes of fight between natives and Englishmen." Eleanor Roosevelt gave the film high praise in two of her daily syndicated columns, stating: "It is charming and no one could help but like it." On October 28, 1937, the English magazine Night and Day printed a review of the film by Graham Greene, who commented on Temple's "well-shaped and desirable little body," and her "dimpled depravity." Greene called her "a complete totsy" and "a fancy little piece," and asserted that her main admirers were "middle-aged men and clergymen." According to modern sources, at least one major London distributor refused to handle the issue in which the review appeared. In November 1937, Twentieth Century-Fox filed suit against Greene and the magazine, which had ceased publication by the time the case was brought to court. According to a March 23, 1938 Motion Picture Daily news item about the suit, Lord Chief Justice Hewart called the review a "gross outrage" and awarded 2,000 to Temple and 1,500 to Twentieth Century-Fox. In her autobiography, Temple notes that her award was "recycled immediately into 5 percent British War Loan Bonds to help arm sorely pressed England against a troubled Europe."