DVDs from TCM Shop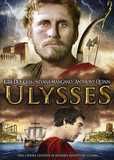 Ulysses Epic tale of Ulysses'... MORE&nbsp> $11.21 Regularly $14.98 Buy Now
NOTES
DVDs from TCM Shop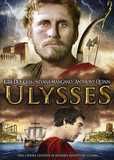 Ulysses Epic tale of Ulysses'... MORE&nbsp> $11.21
Regularly $14.98 buy now
The working titles of this film were Odyssey and Odyssey of Ulysses. It was released in Italy as Ulisse. The film opens with the following written foreword: "This is the story of a man, who left his home, his wife and his son to go away to war...He destroyed the city of his enemies and started back home...But Neptune, Protector God of the conquered people, pursued him with his anger and kept him wandering for ten years...It is the story of Ulysses, who dared defy the god and continued his journey to Ithaca, his home, where his wife, Penelope, was waiting...and waiting..." A lengthy written epilogue ends the picture. The film recounts only some of the tales from Homer's Odyssey and does not include the adventures of "Telemachus." In the epic poem, Telemachus leaves home to search for his father. In addition, the film mixes Greek and Roman names; in the Greek poem, for example, Ulysses is the Roman name for Odysseus and Neptune is the Roman name for the Greek god Poseiden.
Ulysses was a joint Italian, French and U.S. production. Zenith Films was a French company, and Lux Films and Produzione Ponti-De Laurentiis were Italian companies. According to a November 1955 Variety item, Paramount advanced $500,000 to the Italian producers, in exchange for Western Hemisphere distribution rights and a fifty-fifty split of profits after the $500,000 had been recouped. According to a February 1953 Variety news item, the film was originally to be shot using a new "3-4" process developed by the Richardson Camera Co., which allowed simultaneous filming of 3-D and "flat" versions. The picture was not presented in 3-D, however. G. W. Pabst was announced as the film's director in the February Variety item.
Opening credits note that "exteriors of this motion picture were filmed on the Mediterranean coasts and islands, described in Homer's Odyssey." In his autobiography, star Kirk Douglas states that location filming started on May 18, 1953 in Porto Ercole, a fishing village on the Adriatic coast. According to a June 1953 Motion Picture Herald item, the picture was filmed in Italy, North Africa and other Mediterranean areas. An August 1953 Daily Variety item reported that filming was to take place on the Greek island of Ithaca, but was cancelled because of an earthquake. Interiors were shot at the Ponti-De Laurentiis Studios in Rome. As noted in a September 1953 Life magazine article, limbs for a 35-foot mechanical man were built for the cyclops scenes and were moved by wires and bellows. According to studio pubicity material, museums in Rome, Naples and Athens loaned the production armor and weapons.
Ulysses was released in both Italian and English language versions. The Italian language version, which opened in November 1954, ran 130 minutes, 26 minutes longer than the American release. According to Douglas' autobiography, during filming, the international cast spoke their lines in different languages, as all of the film's dialogue was to be recorded during post-production. Douglas and Anthony Quinn dubbed their own voices for the English language version. According to a late October 1955 Hollywood Reporter news item, Maxwell Weinberg wrote dialogue for the picture but did not receive an onscreen credit. Star Silvana Mangano, with whom Paramount also made Mambo , was married to Dino De Laurentiis. Anne Buydens, who later married Douglas, served as unit publicist on the picture, according to Douglas' autobiography.
In November 1955, the National Education Association proclaimed Ulysses an "excellent teaching aid," according to a Hollywood Reporter news item, and Paramount offered special ticket prices to students. Seven Arts Pictures re-issued the film on March 30, 1966. Other versions of Homer's Odyssey include a 1911 Italian release, titled Homer's Odyssey, and an NBC network mini-series, The Odyssey, broadcast 18-19 May 1997, directed by Andrei Konchalovsky and starring Armand Assante and Greta Scacchi. The 2000 Buena Vista release Oh, Brother, Where Art Thou?, directed by Joel and Ethan Coen and starring George Clooney, was loosely based on the poem. Many films have featured Ulysses as a character, including the 1905 French release L'le de Calypso: Ulysse et le gant Polyphme, directed by Georges Mlis; La guerra di Troia, a 1962 Italian release, directed by Giorgio Ferroni and starring John Drew Barrymore; and the 1965 M-G-M release Hercules, Samson & Ulysses, directed by Pietro Francisci and starring Enzo Cerusico (see AFI Catalog of Feature Films, 1961-70).