DVDs from TCM Shop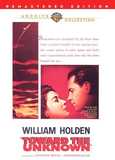 Toward the Unknown A dishonored pilot who is no... MORE&nbsp> $15.96 Regularly $19.99 Buy Now
NOTES
DVDs from TCM Shop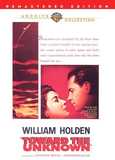 Toward the Unknown A dishonored pilot who is no... MORE&nbsp> $15.96
Regularly $19.99 buy now
An acknowledgment after the opening credits reads: "Our sincere thanks to the United States Air Force for their help in the making of this motion picture. Airmen yet unborn will some day also add their thanks to today's pioneers of the skies." Beirne Lay, Jr.'s onscreen credit reads: "Written by Beirne Lay, Jr., Associate Producer."
Toward the Unknown was announced in an April 1954 Daily Variety news item as a Columbia production on producer Robert Cohn's schedule. However, an October 1955 Daily Variety news item reported that Jack L. Warner had closed a deal for the property and that it marked the first film for William Holden's company, Toluca Productions. As noted in Hollywood Reporter production charts and a March 1956 Hollywood Reporter news item, much of the film was shot at Edwards Air Force Base, in Southern California.
According to the Motion Picture Herald Prod Digest review and a sign shown in the film, the title of the film, Toward the Unknown, is the verbatim motto of the real-life Flight Test Center at Edwards Air Force Base. The Time and New York Times reviews mentioned that, during the three months before the film was released, the Air Force's Bell X-2 experimental rocket plane, which is featured in the film, had set a speed record for manned aircraft of 1,900 miles per hour and an altitude record of 126,000 ft. above sea level, before crashing in the desert.
Although their appearance in the film has not been confirmed, contemporary Hollywood Reporter news items add the following actors to the cast: Carol Kelly, Eleanore Moore, Don Blackman, Bob Stratton, John Day, Red Fulton and four-year-old Cathy Ferrara. Modern sources add John Daheim, Robert Hover, Les Johnson, Nelson Leigh, Autumn Russell, Will White, and Major James Wilson to the cast.
Although a February 1956 Hollywood Reporter news item stated that James Garner made his feature film debut in Toward the Unknown, Garner earlier appeared in the 1950 RKO production Joan of Arc as a tumbler. He also appeared in Warner Bros.' The Girl He Left Behind, which was released approximately one week before, but shot one month after, Toward the Unknown.