DVDs from TCM Shop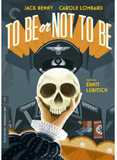 To Be or Not to Be A troupe of squabbling actors... MORE&nbsp> $19.47 Regularly $29.95 Buy Now blu-ray
NOTES
DVDs from TCM Shop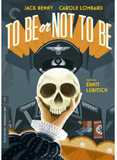 To Be or Not to Be A troupe of squabbling actors... MORE&nbsp> $19.47
Regularly $29.95 buy now
According to a Hollywood Reporter news item, Miklos Rosza was originally assigned to compose the score. The text of "Greenberg's" quote from William Shakepeare's play The Merchant of Venice is as follows: "If you prick us, do we not bleed? if you tickle us, do we not laugh? if you poison us, do we not die? and if you wrong us, shall we not revenge?" To Be or Not To Be marked Carole Lombard's final film. Shortly after production was completed, Lombard embarked on a War Bond tour and was killed in an airplane crash in January 1942. Many reviewers echoed the sentiment of the Variety review, which noted: "It's an acting triumph for Miss Lombard, who delivers an effortless and highly effective performance that provides memorable finale to a brilliant screen career."
Although reviews for the film were mostly favorable, reviewers were critical of the farcical manner in which the Nazis were handled in the film. Motion Picture Herald noted that "this treats humorously of the Nazis at a time when the war news is not funny," while others variously noted that it is "more grim than hilarious," and "the tragic reality of Warsaw's situation is no laughing matter." Bosley Crowther, of the New York Times, noted that "To say it is callous and macabre is understating the case....Mr. Lubitsch had an odd sense of humor-and a tangled script-when he made this film." Lubitsch replied in a rebuttal to Crowther's review that "I had made up my mind to make a picture with no attempt to relieve anybody from anything at any time; dramatic when the situation demands it, satire and comedy whenever it is called for. One might call it a tragical farce or a farcical tragedy-I do not care and neither do the audiences."
When a Philadelphia Inquirer reporter also criticized Lubitsch for his "callous, tasteless effort to find fun in the bombing of Warsaw," and insinuated that this might be due to Lubitsch's Berlin heritage, Lubitsch responded to her in a letter since reprinted in a modern source. He suggested that her insinuations were propagandist by nature, and based on "false facts." In the film, he noted, the bombing of Warsaw is shown "in all seriousness; the commentation under the shots of the devastated Warsaw speaks for itself and cannot leave any doubt in the spectator's mind what my point of view and attitude is towards those acts of horror. What I have satirized in this picture are the Nazis and their ridiculous ideology." Also criticized for his portrayal of the Poles, Lubitsch noted that he portrayed the Poles as courageous people.
Modern sources note that Lubitsch had originally cast Miriam Hopkins in the role of "Maria Tura," but when Hopkins displayed dissatisfaction with the role, Carole Lombard urged her to withdraw, and was subsequently cast in her stead. This apparently was the only film produced by Romaine Film Corp. According to modern sources, Walter Wanger was slated to produce this film. However, when Wanger's busy schedule intervened, Alexander Korda took over, and reportedly contributed $100,000 of his own money to this production. To Be or Not To Be was nominated for an Academy Award for Best Music (Scoring of a Dramatic or Comedy Picture). In 1983, Brooksfilms produced a remake of To Be or Not To Be, directed by Alan Johnson, and starring Mel Brooks and Anne Bancroft.