DVDs from TCM Shop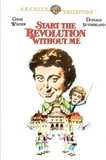 Start the Revolution Without Me Two mismatched sets of... MORE&nbsp> $14.95 Regularly $17.99 Buy Now
Quotes
DVDs from TCM Shop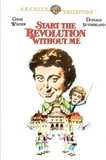 Start the Revolution Without Me Two mismatched sets of... MORE&nbsp> $14.95
Regularly $17.99 buy now
Duke d'Escargot


I warn you gentlemen, I am not to be trifled with. To pull the tail of a lion is to open the mouth of trouble and reveal the teeth of revenge biting the tongue of deceit.

Duke d'Escargot


What brings you to Paris?

Philippe


Oh, you might say a little business...

Pierre


...and a little pleasure.

Duke d'Escargot


Which do you prefer? Business, or pleasure?

Pierre


Well that depends on what you regard as business.

Helene de Sisis


I'm sorry Philippe, I try my best to please you.

Philippe de Sisis


How? You can't hunt, you can't ride, you can't shoot, you can't fence! What kind of a marriage is this?

Duke de Sisis


Do you know who I am?

Andre Coupe


Oh yes. The Duke de Sisis, the scrounge of Corsica.

Duke De Sisis


The scourge of Corsica, you ignorant peasant!