DVDs from TCM Shop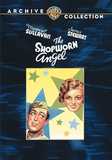 The Shopworn Angel A showgirl gives up life in... MORE&nbsp> $14.95 Regularly $17.99 Buy Now
NOTES
DVDs from TCM Shop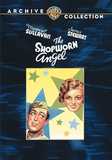 The Shopworn Angel A showgirl gives up life in... MORE&nbsp> $14.95
Regularly $17.99 buy now
According to news items in Hollywood Reporter, the rights to Dana Burnet's short story, "Pettigrew's Girl," were bought by M-G-M from Paramount, which had produced a version of the story under the original title in 1919, starring Ethel Clayton and Monte Blue under George H. Medford's direction (see AFI Catalog of Feature Films, 1911-20), and a 1928 version under the title The Shopworn Angel, starring Nancy Carroll and Gary Cooper, under Richard Wallace's direction (see AFI Catalog of Feature Films, 1921-30). M-G-M originally had intended it as a vehicle for Jean Harlow. In July 1937, after Harlow's death, it was announced that Waldemar Young was "to script" the picture, however, he is not credited elsewhere, and the extent of his participation in the released film has not been determined.
Joan Crawford and Dennis O'Keefe were announced as the new leads in October 1937, however, Rosalind Russell was announced as Crawford's replacement in March 1938. Late in Mar, Film Daily and Hollywood Reporter carried news items stating that although Russell was to have played the lead, studio executives decided that she should instead appear in its British studio production The Citadel, and that Margaret Sullavan should play the lead in The Shopworn Angel. A news item in Hollywood Reporter on March 28, 1938 noted that the picture was starting that day with Melvyn Douglas and James Stewart, however, a production chart on another page of the same Hollywood Reporter issue includes Walter Pidgeon in the cast, not Douglas. According to other news items, Richard Thorpe was the first director mentioned for the film, followed by Julien Duvivier. Maurice Maurice was also announced as Duvivier's aide. H. C. Potter was brought in as director in late March 1938, after having been borrowed from Samuel Goldwyn.
Harold Rosson was mentioned at that time as the cameraman, however, he was not credited on production charts or in reviews. Although William Daniels was listed as the camerman in early Hollywood Reporter production charts, only Joseph Ruttenberg is credited onscreen and in reviews. Actress Dorothy Koster's name is included in an early Hollywood Reporter production chart, however, her appearance in the completed film has not been confirmed. Sullavan's singing voice was dubbed by Broadway musical-comedy star Mary Martin. Modern sources indicate that Universal's The Rage of Paris, which was filmed at approximately the same time as The Shopworn Angel was Martin's first film "bit" role. According to records of the M-G-M Music Collection at the USC Cinema-Television Library, Martin's recording of "Pack Up Your Troubles in Your Old Kit Bag and Smile, Smile, Smile" was made on June 1, 1938.