DVDs from TCM Shop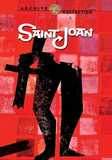 Saint Joan A French peasant girl follows... MORE&nbsp> $14.95 Regularly $17.99 Buy Now
NOTES
DVDs from TCM Shop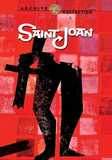 Saint Joan A French peasant girl follows... MORE&nbsp> $14.95
Regularly $17.99 buy now
The film's opening title cards read: "Otto Preminger presents Bernard Shaw's Saint Joan". A July 23, 1956 Daily Variety news item reported that producer-director Otto Preminger had paid the estate of George Bernard Shaw (1856-1950) $100,000, plus 5% of the world gross, for the screen rights to Shaw's play Saint Joan. Preminger then contracted Graham Greene, the distinguished novelist, to reduce and adapt the play, which ran three-and-a-half hours, into a film that would run less than two hours. The film's pressbook claimed that 95% of the resultant film's dialogue was Shaw's. Both Preminger and Greene later claimed to have been unaware that Shaw had written a screen adaptation of the play between 1934 and 1936. That adaptation was published in 1968.
Preminger also initiated a worldwide search, rivaling that of David O. Selznick's for an actress to play "Scarlett O'Hara" in Gone With the Wind, for an unknown girl to play Joan. In a February 17, 1957 New York Times interview, Preminger claimed that his company received "18,000 applications, which were carefully processed, and then I saw 3,000 applicants in twenty-three cities." Eventually Preminger selected 18-year-old Jean Seberg of Marshalltown, IA for the arduous role, noting that "She has the looks, intelligence, feeling and just the right innocence. She has shaped very well under instruction...though...she has never been near a film studio before." In the same interview, Preminger mentioned that he had earlier hoped to cast Richard Burton as "Warwick" and Paul Scofield as "Brother Martin," and a October 9, 1956 Hollywood Reporter news item confirms that Burton was originally cast as Warwick.
French cameraman Georges Perinal replaced Desmond Dickinson before shooting began, as Dickinson and Preminger disagreed about the film's visual style. Before filming started, Preminger made the decision to announce that the film would have its premiere in Paris on May 12, 1957, on the day the French nation annually honors its warrior saint. The interval between the first day of shooting in early January 1957 (full-scale rehearsals had begun at Shepperton Studios in mid-December 1956) and the premiere was sixteen weeks. As noted in various contemporary news reports, during the filming of the scene in which "Joan" is burned at the stake, an accident occurred and Seberg was burned slightly on her right hand and stomach. A section of that shot is used in the completed film. Although a January 1957 Hollywood Reporter news item includes Thomas Gallagher in the cast, his appearance in the completed film has not been confirmed. Some contemporary sources list sound technician Peter Hanford as Peter Hammond.
The world premiere took place as scheduled at the Paris Opra as part of a gala benefit for French polio victims. The audience was also entertained by Bob Hope and French comedian Fernandel, who were filming Paris Holiday at that time.
Several reviews, including two in the London Times, noted that Greene's condensation of the play resulted in "some odd omissions, interpolations and additions" and that "the result is a certain scrappiness and confusion in the first half of the film in place of Shaw's slow and careful build-up." Other reviewers complained that an epilogue Shaw wrote was used as a prologue and recurring scene throughout the film. The released film lacks any foreword or historical introduction. Greene, a convert to Catholicism, was also criticized for changing Shaw's view that the entire church was responsible for "Joan's" execution. The film places the blame on individual judges. The film does not mention that "Joan" was beatified by the Catholic Church in 1909 and canonized in 1920.
In his autobiography, published in 1977, Preminger, who had directed Shaw's play early in his career in Vienna, wrote that during the premiere he "started to realize that my film Saint Joan was a failure. Many people blamed Jean Seberg and her inexperience. That is unfair. I alone am to blame because...I misunderstood something fundamental about Shaw's play. It is not a dramatization of the legend of Joan of Arc which is filled with emotion and religious passion. It is a deep but cool intellectual examination of the role religion plays in the history of man."
Seberg, whose personal life and political stances were often controversial, appeared in more than thirty films before her death, under mysterious circumstances, in Paris in 1979. In 1927, Sybil Thorndike, who had portrayed Joan in the play's first London production, also appeared in a short sound film, made by the DeForest Phonofilm Company, of the Cathedral scene. For more information on films about the life of Saint Joan, please see the entry for Joan of Arc in AFI Catalog of Feature Films; 1941-50.