DVDs from TCM Shop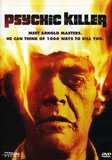 Psychic Killer Mental patient Arnold Masters,... MORE&nbsp> $11.95 Regularly $14.98 Buy Now blu-ray
Home Video Reviews
Even before watching
Psychic Killer
(1975), one might wonder "what the hell happened to Jim Hutton?" The tall (6'5"), slender and perpetually boyish Binghamton, New York native (born Dana James Hutton in May of 1934) was discovered by director Douglas Sirk while performing live theatre in Germany during his military service. Sirk plugged Hutton into a small role in his CinemaScope wartime melodrama
A Time to Love and a Time to Die
(1958), filmed in West Berlin (Hutton also played an uncredited bit in Robert Aldrich's
Ten Seconds to Hell
, shot at UFA the same year) and a studio contract followed. At Metro-Goldwyn Mayer, Hutton was slotted into light comedies on the breezy order of
Where the Boys Are
(1960) and
The Horizontal Lieutenant
(1962); in four films he was paired with strapping brunette actress Paula Prentiss, who at 5'10" came the close to looking the 6'5" actor eye-to-eye. Hutton proved himself equally adept at farce (opposite Cary Grant in
Walk, Don't Run
[1966]) as he was at drama (as a greenhorn lieutenant serving Charlton Heston's martinet
Major Dundee [1965]
and stood toe-to-toe with screen legend John Wayne in
The Green Berets
and
Hellfighters
(both 1968). Although he had held his own opposite the greatest screen actors of his day, Hutton's film career faltered after 1970. Through the next decade he focused on guest spots on episodic series, made-for-TV films and unsold pilots. He brought considerable charisma to the small screen as
Ellery Queen
but the NBC series was canceled after one season.
Psychic Killer
was Hutton's only theatrical release of the 1970s. He died of liver cancer in June 1979, two days shy of his 45th birthday.
Twice divorced at the time of his untimely death and a confirmed bachelor, Jim Hutton preferred a solitary life and wouldn't countenance anyone feeling sorry for him. Still, it's hard not to pity the guy watching him ply his trade (or try to) in a Z-grade horror film like
Psychic Killer
, directed by actor-turned-director Raymond Danton from a script by Danton, Mikel Angel and Greydon Clark (who appears in a small role). Poised somewhere between Alfred Hitchcock's
Psycho
(1960) and Brian de Palma's then-unfilmed
Carrie
(1976),
Psychic Killer
is the story of a reclusive mama's boy (Hutton, in a nerdy cardigan and horn-rimmed glasses) wrongfully committed to an insane asylum who turns to voodoo and astral projection to avenge himself on those he feels has wronged him. Shot in and around the seedier sections of Los Angeles, the production avails itself of a supporting cast of Hollywood pensioners (Whit Bissell, Aldo Ray, Julie Adams, Neville Brand, Rod Cameron, Paul Burke and singer Della Reese) for whom you also feel profound sympathy as they jump through Danton's sordid hoops. (Cop on the case Burke's courting scenes with concerned psychiatrist Adams seem in retrospect like TV ads for Cialis.) Yet it's precisely the high level of empathy it evokes that allows
Psychic Killer
to transcend its trashy inclinations. Heroes and villains alike feel neglected and passed over by time, progress and modernity, making the body count of death by scalding shower, by meat slicer, by falling concrete slab seem like mercy killings. Made in the heyday of the "New Hollywood" of the mid-70s,
Psychic Killer
plays like a page torn from Kenneth Anger's
Hollywood Babylon
; it's a throwback, an anachronism crafted by people the world forgot.
Dark Sky Films' Region 1 DVD follows a previous all-region disc delivered by Elite Entertainment back in 1999. The earlier pressing received generally high marks a decade ago and Dark Sky's current progressive scan release preserves its 1.78:1 widescreen framing with the addition of anamorphic enhancement. The color palate of this new disc is more vividly chromatic but a side by side comparison actually favors the earlier, cooler-looking release; Dark Sky's transfer appears oversaturated throughout, with skin tones being generally a touch too ruddy and exterior shots bearing the perpetual glow of "magic hour." Otherwise, the disc is very good, with a strong (if characteristically unexceptional) Dolby 2.0 monaural soundtrack. Extras run to a trio of TV spots and a theatrical trailer, all in dodgier shape than the feature. Dark Sky's packaging is first rate; it's always nice to see a DVD company put on the dog for an old howler like this.
For more information about
Psychic Killer
, visit
Dark Sky Films
. To order
Psychic Killer
, go to
TCM Shopping
.
by Richard Harland Smith