DVDs from TCM Shop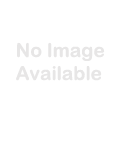 Parlor, Bedroom and Bath A henpecked husband gets in... MORE&nbsp> $4.95 Regularly $8.99 Buy Now
Home Video Reviews
The 2-disc
Industrial Strength Keaton
DVD is not intended as an introduction to Buster Keaton's work. If you haven't already seen
The General
,
Steamboat Bill, Jr.
,
The Cameraman
or
Seven Chances
, you should seek out those 1920s features before even thinking about experiencing this compilation. Taking its name from its abundance of 1950s and 1960s commercials and industrial films in which Keaton appeared, it contains only one release from Keaton's heyday: a slightly restored version of the wonderful 1921 short
The Playhouse
, which opens with a famous sequence in which Keaton plays everyone onstage and offstage in a vaudeville theater.
Industrial Strength Keaton
is an odds-and-ends compilation along the lines of Kino's
Keaton Plus
, and it's been assembled and packaged with an affection for both Keaton and his fans. The industrial theme has been carried over to the graphics of the packaging and onscreen menus, which have a washer/detergent theme to them (a graphic splash on the box promises, "Now with… more deadpan!"). There's also an essay-filled, 20-page booklet and audio commentaries by several of the film historians and comedy buffs who've penned the essays. And while the two features on
Industrial Strength Keaton
(the so-so 1931 farce
Parlor, Bedroom and Bath
from his MGM downward spiral and the generally joyless, English-made
An Old Spanish Custom
) are barely worth one viewing, these discs dig up interesting oddities.
The first disc includes Keaton appearances in a trio of studio promotional shorts from the 1920s and 1930s, but it's the second disc that is the more satisfying hodgepodge. After getting a career boost through his late-1940s TV show (a local Los Angeles program that went national), Keaton was a frequent face on variety shows and in commercials and industrial films until his 1966 death.
Industrial Strength Keaton
has a strong sampling of Buster's work in these media, starting with three TV recreations of the "can of molasses" bit he first did in
The Butcher Boy
, the Fatty Arbuckle short that was Keaton's very first film (look for character actor extraordinaire Billy Gilbert as his straight man in one of them). Similarly, his 1956 appearance on
The Martha Raye Show
reworks his big scene in Charlie Chaplin's
Limelight
, with Raye taking Chaplin's part.
As you can tell, Keaton's comedy in the 1950s and 1960s was pretty backward-looking, which actually is a little disappointing. Even second-rate talkies like
Parlor, Bedroom and Bath
show that Keaton had good verbal timing and a terse voice that fit his deadpan persona well. But, for whatever reason, in the last 15 years of his life, Keaton plied his wares as a silent comic in a talkie world. That was his schtick, and what made him marketable. Of course, how many 60-year-olds (or 30-year-olds) were as physically gifted at comedy as Keaton and could take a pratfall as well as he could? He is still very funny in the many commercials collected on
Industrial Strength Keaton
, for such products as Alka-Seltzer, Simon Pure Beer and Jeep. With their quick hits and sight gags, these national and regional ads provide some of the biggest laughs on these discs and make wise use of Keaton's subtle facial expressions, amusing body language and daredevil falls.
While the commercials are all solid, there's more of a variety in quality in the three industrials on the collection. They're all about the length of an old two-reeler, and employ Keaton as part of their "soft sell" approach. But 1961's
The Home Owner
, a Phoenix real-estate developer's sales film that resurfaced only in 1999, is clearly the best of the bunch. Professionally shot, in bright color, it has a relaxed pace that lets Keaton build up his gags well. Playing what might be best described as a "funny little man," as he often does in the commercials and industrials, Buster is a prospective customer being shown the various model homes in the Maryvale development in Phoenix. The lawns, appliances and the distraction presented by a shapely blond give Keaton plenty of set-ups to pratfalls. Aside from Keaton's contributions, this film is also a remarkable document of Space Age optimism and migration into the southwest (film historian Richard Roberts explains how he unearthed it in his audio commentary, too).
The Devil to Pay
is clearly the least of the industrials here, simply because, unlike
The Home Owner
, this clunky National Association of Wholesalers film does such a poor job of integrating Keaton into its premise. He's almost superfluous to it, and his presence is too contrived to ever be amusing. Somewhere in between is the Kodak promo film
The Triumph of Lester Snapwell
, in which Buster plays an amateur photographer through the decades. He takes some wild tumbles in his photographic quests, though even more so than in
The Home Owner
or some of the commercials, making a 25-year-old blonde the would-be fiancée of 67-year-old Keaton seems creepy, especially since her cranky mother is also a character (and the actress playing her was younger than Buster). Ironically, the color in the Kodak film is very faded.
Keaton completists will no doubt be thrilled with
Industrial Strength Keaton
, while less ardent fans can also enjoy some rare Buster, too. Some of it you'll never want to watch again, but this collection is so generous, there's still a lot to like.
For more information about
Industrial Strength Keaton
, visit
MacKinac Media
. To order
Industrial Strength Keaton
, go to
TCM Shopping
.
by Paul Sherman