DVDs from TCM Shop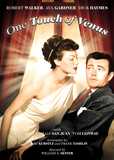 One Touch of Venus A window dresser in a... MORE&nbsp> $11.55 Regularly $19.95 Buy Now blu-ray
NOTES
DVDs from TCM Shop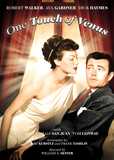 One Touch of Venus A window dresser in a... MORE&nbsp> $11.55
Regularly $19.95 buy now
While the onscreen credits list James Flavin's character as "Kerrigan," many contemporary reviews referred to his role as "Corrigan." According to news items, in September 1944, producer-actress Mary Pickford purchased the screen rights to the Perelman-Nash-Weill musical comedy for $150,000.. At that time, Pickford had hoped to film the play with its original cast, including star Mary Martin, using Agnes DeMille's ballets, but this plan was abandoned due to Martin's pregnancy. Producer Sam Coslow then was brought in and worked on the project for approximately eight months. In March 1945, Gregory LaCava filed a $1,653,750 suit against Pickford, arguing that she had backed out of an agreement to let him produce and direct One Touch of Venus. According to Hollywood Reporter, LaCava's suit was dismissed in July 1948.
In the summer of 1946, Pickford and Lester Cowan joined forces to create Artists Alliance, Inc., and One Touch of Venus become one of the principal properties of the new company. Hollywood Reporter news items report that Pickford and Cowan had planned to make One Touch of Venus in 1947 as a Technicolor production with a budget of $2,500,000, with screenwriter Henry Kurnitz working as both producer and writer. According to Los Angeles Times news items, Cowan had sought the famous Broadway husband-and-wife acting team of Alfred Lunt and Lynn Fontanne to play the gods "Jupiter" and "Juno" in the production, roles that were not in the released film.
After numerous delays, the film was readied for production in December 1947 as a Universal release, with filming set to begin in mid-January 1948 under the direction of Irving Reis. According to Hollywood Reporter, the production was delayed once more due to continuing casting problems. In January 1948, M-G-M agreed to loan actors Robert Walker and Ava Gardner for the lead rolls, and the film returned to Universal's production schedule. At that time, Reis was replaced as director by William A. Seiter. Hollywood Reporter news items state that Maury Gertsman was set to be the film's director of photography, though that assignment was later given to Frank Planer. Hollywood Reporter news items also state that the producers sought a "top radio comic for an important role," but were turned down by Milton Berle, Kay Kyser and Danny Thomas. Hollywood Reporter and New York Times news items also indicate that Hugh Herbert was cast as "Mercury," but his performance was cut from the released film.
According to a November 3, 1953 article in Hollywood Reporter, One Touch of Venus was among ten independent productions released by Universal that were foreclosed on by the Bank of America. In 1957, Daily Variety reported that Sunset Securities gained control of the film, having signed an agreement with Loew's Inc. stating that Robert Walker (who died in 1951) would be advertised as the film's star wherever the film was shown, and that images of Walker and Gardner from the film could not be used for any commercial reason other than advertising the film. One Touch of Venus was Walker's last screen appearance until the 1950 M-G-M film Please Believe Me (see below). According to December 1948 articles in Los Angeles Daily News, Walker was arrested in Topeka, KS in early December on charges of drunkenness and subsequently suffered a nervous breakdown. He was then committed to the Menninger Psychiatric Clinic in Topeka and released in early May after a six-month stay, according to a May 1949 Los Angeles Examiner news item.
In August 1955, the NBC television network broadcast an adaptation of the musical play, starring Janet Blair and Russell Nye, and directed by George Schaefer. Films with storylines similar to One Touch of Venus include Mannequin, a 1987 release starring Andrew McCarthy and Kim Cattrall, and directed by Michael Gottlieb; its 1991 sequel, Mannequin Two: On the Move, starring Kristy Swanson and William Ragsdale, and directed by Stewart Raffill; and the 1988 NBC television film Goddess of Love, starring Vanna White and David Naughton, and directed by Jim Drake.