DVDs from TCM Shop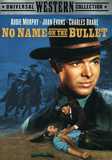 No Name on the Bullet The arrival of a hired gun... MORE&nbsp> $7.46 Regularly $9.99 Buy Now
Quotes
DVDs from TCM Shop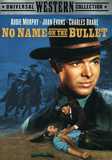 No Name on the Bullet The arrival of a hired gun... MORE&nbsp> $7.46
Regularly $9.99 buy now
Gant


Everybody dies.

Gant


Why do you want to kill me, friend?

Lou


You know why.

Gant


All right. If you think you can do it, go ahead and try. My hands are on the table. I couldn't possibly outdraw you. So go ahead and shoot.

John Gant


A lot of people would like to kill John Gant. But it took a healer with a hammer to make it easy for them.

John Gant


Judges interest me. They have the power of life and death. So do physicians.

John Gant


There are many of you! Yes, you could kill me. If you're willing enough. But it's only fair to tell you that I'll kill you, Stricker. And you, Dutch Henry. The physician. His father. And there might even be time for you, storekeeper. You surprise me, physician. I didn't expect to see you running with the pack. You've come against me once. Now I warn you: I'll stay here until I'm ready to leave. I use my gun for money, and I don't like to work for nothing. But you trouble me again, and I might have to break my rule. That's my prescription, physician. You'd better get it filled.