DVDs from TCM Shop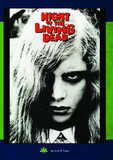 Night of the Living Dead A space probe unleashes... MORE&nbsp> $10.95 Regularly $14.99 Buy Now
Trivia
Other blood is actually Bosco chocolate syrup.
During the filming of the cemetery sequence, shot on two separate days, an unexpected accident caused a fast change of script. The car driven by Barbara and Johnny into the cemetery was actually owned by Russel Streiner's mother. Unfortunately, sometime between the two shootings, somebody ran into the car and put a dent in it that would easily be visible on camera. George Romero rewrote the scene so the car would come to a stop crashing into a tree.
In the scene where Ben is nailing wooden boards to the door, small numbers can be seen on them. These were written on the backs of the boards so they could be removed and replaced in between shots, preserving continuity. Some numbers are visible because some of the boards were nailed on backwards.
Tom Savini was originally hired by 'Romero, George A.' to do the makeup effects for this film. The two were first introduced when Savini auditioned for an acting role in an earlier film that never got off the ground. Romero, remembering that Savini was also a makeup artist (he had brought his makeup portfolio to show to Romero at the audition), called Savini to the set of his horror movie. However, Savini was unable to do the effects, as he was called to duty by the U.S. Army to serve as a combat photographer in Vietnam.
First horror film to have an African-American playing a lead role ('Jones, Duane' ).