DVDs from TCM Shop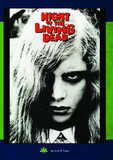 Night of the Living Dead A space probe unleashes... MORE&nbsp> $10.95 Regularly $14.99 Buy Now
Alternate Versions
The old German version misses some short scenes of dialouge when Johnny and Barbara arrive at the cemetary. Some text is synchronized in a different meaning (the car's radio).

Also available in a computer colorized version.

The version shown on the Sci-fi channel deletes about seven minutes for time. The only shots cut for content are when the daughter is stabbing the mother and the blood splatters on the wall.

The "30th Anniversary Edition" from Anchor Bay removes 15 minutes of footage from the original film and inserts 15 minutes of new footage shot especially for this edition. The newly-shot scenes include:- A new opening sequence, in which two graveyard workers bring the body of an executed child murderer to the cemetary. The parents of the murdered child are waiting at the cemetary, along with a priest, to view the murderer's body before it is buried. Before the body can be buried, it returns to life and begins attacking the group. This is the same zombie which is later seen wandering the cemetary and attacking Barbra and Johnny.- A scene where the victims of a recent car accident return to life as zombies. Three of the car's occupants (a mother and two daughters) return to life and begin wandering down the street, while the fourth victim (the father) is eaten by another group of zombies who come across the accident. One of the prominent zombies during this scene is a one-armed waitress zombie, who appears again later.- A few brief new shots of zombies wandering around outside the farm house, including the waitress zombie and the mother and daughters from the car accident scene.- A new scene where the priest from the beginning of the film is interviewed by a TV reporter, while local townspeople are hunting zombies in the background. During the interview, the priest is attacked by a zombie and bitten on the cheek.- A new ending sequence, in which the TV reporter goes to a medical center to visit the priest, who has survived his zombie attack. The priest claims that the reason he did not become one of the undead is because he was been chosen by God. He continues by saying that the zombies are actually demons from hell, occupying human bodies, and that all dead bodies should be crucified. The TV reporter becomes frightened by the priest's ramblings and leaves the room.

A computer colorized version has the TV screen the characters are watching, and the photos in the closing credits, remaining in the original black and white.

This film has also been available in the United States in an edited version running 90 minutes (cut from 96 minutes). Some video, and even DVD, releases have used this edited version.