DVDs from TCM Shop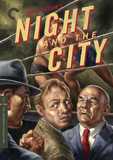 Night and the City A London hustler has ambitious... MORE&nbsp> $22.95 Regularly $29.95 Buy Now blu-ray
NOTES
DVDs from TCM Shop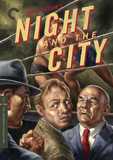 Night and the City A London hustler has ambitious... MORE&nbsp> $22.95
Regularly $29.95 buy now
According to documents in the Twentieth Century-Fox Records of the Legal Department and the Twentieth Century-Fox Produced Scripts Collection at the UCLA Arts-Special Collections Library, Gerald Kersh sold the motion picture rights to his novel to Chas. K. Feldman Group Productions, Inc. in May 1946 for $45,000. Jacques Tourneur was engaged by Feldman to direct the film but production was canceled due to "casting difficulties." Between 1946 and 1949, Feldman assigned the following screenwriters to the project: Edward Kaufman, William Kozlenko, Rowland Brown, Agnes Pottage, Jo Eisinger and Peter Berneis. Only Eisinger received screen credit; the others' contribution, if any, to the final screenplay has not been determined. In March 1949, Twentieth Century-Fox bought the property from Feldman for $175,000 and hired Eisinger to do further work on it.
In an attempt to capitalize on the success of Universal's The Naked City, the studio assigned that film's director, Jules Dassin, to Night and the City which was entirely filmed in London, using "frozen" currency owed to the company. A studio publicity release states that fifty-four different London locations were utilized, while only fourteen interior sets were used. An article in the New York Times stated that ten of the twelve weeks of production were to be spent shooting on location. For the version released in America, the studio decided to replace the music score written by Benjamin Frankel (Muir Mathieson, musical director) with one written by Franz Waxman. The film was also shortened by approximately six minutes for its American release. It is likely that sequences involving singer Adelaide Hall, a calypso band and actors Eliot Makeham, Betty Shale and Betty Marsden were dropped for the American release.
Some modern sources list Kay Kendall as a bit player but she was not visible in the print viewed. The film's American-release cutting continuity contains one brief scene which was not in the print viewed: After "Helen" discovers that "Phil" is dead, she learns that he has willed everything to "Molly," an old flower seller. Contemporary reviewers commented very favorably on the effectiveness of former wrestler Stanislaus Zbyszko in the role of "Gregorius." According to studio documents, one of Zbyszko's real-life opponents, a wrestler named Hackenschmidt, objected to being identified in the film as losing to Zbyszko so his name was changed to "Heiderschmidt." Dale Martin Promotions of London supplied additional wrestlers and a referee. A new film version of Gerald Kersh's novel, starring Robert De Niro and Jessica Lange and directed by Irwin Winkler, was released in 1992. That film, which was also titled Night and the City, changed the setting from London's wrestling arenas to New York's boxing clubs.