DVDs from TCM Shop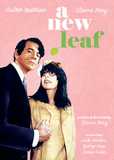 A New Leaf A playboy squanders his wealth... MORE&nbsp> $16.21 Regularly $24.95 Buy Now blu-ray
USER REVIEWS
See Detailed Ratings
Acting of Lead Performers

Acting of Supporting Cast

Director

Music Score

Title Sequence

Screenplay

Cinematography

Historical Importance

Would You Recommend?

0 Member Ratings
Rate the acting of the Lead Performers

Rate the acting of the Supporting Cast

Rate the Director

Rating of the Music Score

Rating of the Title Sequence

Screenplay

Creatively uses the camera to tell the story

Importance in Cinema history

Would you recommend for fans of this genre
Submit Ratings
Cancel
Write a Review
Read Reviews
NO REVIEWS AVAILABLE
The title has not been reviewed. Be the first to write a review by clicking here to start.
Favorite

This is one of my all time favorites. When it was on TCM this week, I only saw The second half. When will you run it again? I think it is some of Walter Matthau's best work, and Elaine May is always wonderful.

a movie with a happy ending

The first quarter of this movie was boring. All Walter Matthau seem to do was make faces during the first 1/4 of filming. But once Matthau started to look for a wife the movie got better. It's worth seeing at least once.I would like to see the uncut version,because the movie looked chopped in places.

Charmed and Thoroughly Entertained

I was thoroughly charmed. After an exhausting week, this was a gift on a Friday night. Can't wait to see again.

I Didn't Want It to End

I really enjoyed this movie. I found it delightfully funny. It was a simple movie where you didn't have to think about it, you could just sit and watch and be thoroughly entertained. May's innocence shown even on Matthau's conniving to make him seem less devilish and more sweet towards her; so as he plots her murder it's charmingly funny instead of just a kill-the-wife-for-her-money plot. I was just reading the trivia about the 3 hour version, in that case, I really was sad when the movie ended, so I would like to see a longer version. But, about the sub-plot, I'm not too sure I liked the idea of Henry killing Mcpherson and a third party, then his "sentence" being he has to live his life with Henrietta. I liked the happy ending in this film. It left me smiling.

A delightfull film

I first saw this film about the time when I was in college in the 1980s and had forgotten how wonderfully funny it is --especially the romantic segment where Henrietta is wearing a one-shoulder evening gown and Henry tries to help untangle her from her erroneous fashion faux pas -- had me in stiches all over again. Walter Matthau is just perfect as the unassuming husband, Elaine May so delightfully gentle & sweet as the bride, and George Rose so quietly hilarious as the valet that you would never think that a film like this would be so, so funny. It is a quiet gem....hopefully TCM will air more than once in a blue moon again.

Long wait to see on TCM

Just to prove not all TCM films are dusty old B & W's, this film proves films can be made on low budgets as long as they have great plots, actors, and Elaine May as Director. Not bad as the witty, witless counter weight to urbane, wastrel who is conquered in this hilarious comedy. And those few minutes in the canoe shows the camera work can add something to a comedy.

Good one.

This is the second movie in this Friday night series that was new to me that I've really liked.

Mike Nichols Has a Cameo

Thom Martyn Allen

5/31/13

Mike Nichols has a cameo but don't blink.

no screening on Time Warner

Why is there no screening on Time Warner tonight?Shirley

Where's the rest of it?

I want to see the cut material from this movie! Does the three-hour director's cut still exist anywhere? Does Elaine still have it? Does it exist in Paramount's vaults somewhere? Where's the Deluxe Edition Blu-Ray?

REJOICE EVERYONE!!!!!!!!!!!!!!!!!!!!

TCM has scheduled this WONDERFUL movie "A New Leaf" for May 31, 2013 at 10:15 PM. I can't wait!!! Thank You Turner Classic Movies! HEAVENS!!!! (line from movie :-) By the way, when is TCM going to go into the streaming business?? It's the next logical step. Please do this!!

One of my favorites

Walter Matthau at his funniest! Please be sure to promote this heavily beforehand, should you decide to air it. I want my whole family to watch! My mother is the only one that can remember it, and I know my three brothers and their families will enjoy it!

When are you guys going to show this gem?

I am waiting and waiting for TCM to show this film. Is there some issue with rights? This is, hands, down, one of the funniest films (with a potent message, no less) to come out of the last half of the 20th century. Come on TCM - let all your viewers see this great film.

A New Leaf

Does everybody have carbon on their valves? Get this incredible movie out and available. The world needs to see this gem again.

Time to sprout "A New Leaf"

Please make this movie available. I would love to see it again. A great comedy!

I still quote lines

It works as a comedy. It works as a screwball romance. What could be better???

A New Leaf

Please please make this available to your customers on DVD.!! It is a wonderful comedy, and one of my all-time favorite movies. I have waited many years for it to be on DVD.

Please show this movie

Lourdes S. Bernier

4/17/12

I have been waiting for A New Leaf for many years. Please make many of us happy. We will be cheking.Thanks. You have it in your data base, why not sow it?Lourdes

One of the Sweetest Comedies!

This is a very sweet comedy, and the main characters, played by Walter Matthau and Elaine May are endearing. It is a cute, "feel-good" movie!

A New Leaf

I agree, how long do we have to wait? This is one of the best movies ever. Hysterical and clean! You have a zillion movies. Please, please, put out this one!

How Long Do We Have To Wait?

A New Leaf is one of the best classics i have ever seen. I have been waiting for the dvd release. Why is it taking so long. When can we expect a release date? Please notify me.

A New Leaf

One of the most memorable and funny movies with Walter Mattheau. I cannot believe that it is not available on DVD yet. The VHS is still available but who can find the right equipment to run it. PLEASE put this one on DVD!

Redemption

This is a surprisingly good movie given that in no single category does it excell. The transformation of a shallow and materialistic wastrel into a motivated, loving husband happens so subtly that the end is actually a surprise to the audience as well as the lead character. In his pursuit of financial redemption, Walter Matthau at his cynical best, awakens his repressed talents and actually rescues the woman he intends to do away with by freeing her from her crooked lawyer and her larcenous household staff. There's a lot going on in this movie that becomes more apparent in subsequent viewings. I believe this movie deserves restoration and re-issue on DVD.

A NEW LEAF

Still searching for A NEW LEAF on DVD - with Elaine May & Walter Matthau. I have it on VHS ( ISBN 0-7921-1318-7) but equipment to play tape on is about obsolete.GF Spring Valley, CA 91977

A New Leaf

This is such an entertaining, funny movie. I wish that TMC would play this movie at some point. It's hard to find.

A New Leaf

I discovered this movie while channel flipping one afternoon almost 30 years ago! In those days of course, there were only about three channels, and flipping meant getting off the couch to physically do the deed! Many years, and so many films later, Elaine May's genius stays with me still. A New Leaf is one of those rare,timeless treasures that stand out for originality of vision, story and character. Walter Matthau plays a opportunistic rake whose plans to exploit a hapless and naive heiress are sent off the rails when he falls in love with her despite his best intentions otherwise. This is a rich redemption story that deserves fresh attention!

A New Leaf

This film, sadly unavailable on DVD or TCM, is a true classic. Not only is Elaine May a brilliant director and actor, but as a comedy team with Walter Matthau, their on screen chemistry rivals that of the greatest such as Hepburn and Tracy. What makes this film especially poignant is the focus on Botany in which Mays' character, a botanist and plant lover, has much in common with the viewing public since growing plants has become the fastest growing trend in recent years. Not only is the plot line totally engaging but the twist at the end where Matthau's character ends up falling in love with his intended victim is extremely touching and a love story that rivals the greatest. What is especially striking about Matthaus character is his arbitrary treatment of his intended by imbuing much tenderness and care while his intentions are to do away with her. A brilliant film audiences should not be deprived of.

A New Leaf

This my favorite Walter Matthau movie, and that says a lot! It is so funny! It amazes me that it is not shown over and over as one of the great comedies of all time. This is actually Elaine May's movie. i believe she wrote it and she acts her part brilliantly. All of the cast is first rate. And when all is said and done it is a lovely sweet story.

Best Comedy Ever!

Victor Morales-Laimon

5/4/10

By all standards, this the very best comedy ever. Superbly written, directed and acted by Elaine May, and incredibly well casted. "My hope and my dream" are the same: a DVD supervised by Ms. May and with lots of bonus materials and commentaries. Paramount should get off their butts and beg Ms. May to work with them for a DVD realese..it is LONG OVERDUE!!!

A New Leaf

Walther Matthau has never been better on screen. This movie is one of the funniest ever done. Matthau and May are brilliant and delightful together. It is sad that it is not available on DVD.

A New Leaf

This is perhaps my favorite comedy of all time. Elaine May is brilliant and her she is at her best. The acting is flawless and the screenplay inspired. I cannot believe how overlooked this film is. If TCM is truly representative of classic cinema then this film is a must for viewing. I have not been able to see this film for years, because I cannot find it on DVD. I would personally purchase many copies, as this is a film that I would be thrilled to share with friends who have never seen it. Life is not complete without see this film.

Classic Movie

Have viewed this film at least 10 times. I never tire of it's content and humor. One of the top 5 movies ever made. And I have seen most of them as an Usher in the late 1940's to a casual viewer of today. The Director and Cast are flawless, exceptional and rare. The book is priceless. The Camera work exceptional. I do not own a copy and have searched for one without luck. Please forward my comments to the folks who acted and Directed this Classic.

one of the funniest movies you'll ever see

Why isn't this on DVD yet or shown on TCM?It's a funny, funny movie - Frank Rich was saying on wabc radio last Saturday how he loves this movie (his words)if the former ny times drama critic thinks it's great and wants a copy, that should be a signal to put it on DVD. I know many other people wondering why this movieis not availble - The host of the show-Mark Simone- also said he loved it (his own words)-

A Movie I can't Forget

Every time I think of the movie " A New Leaf" with Elaine May and Walter Matthau, I laugh. Its a movie that used to be on Television occasionally. It caused me to stop whatever I was doing in order to watch. Matthau and May were perfect foils for one another. The plot of the film was so much fun. Matthau is a spoiled, incompetent and very wealthy person who, due to circumstances, must search for a wealthy wife. He comes upon Elaine May, a professor of Botany, who is more absent minded and incompetent outside of the classroom than he is. Matthau's plan is to marry her and subsequently do away with her to inherit her money. Matthau becomes so obsessed with his plans to fix her and then do away with her that he becomes competent in the process although missing the mark with murder. She adds so much to his life that he--YOU WILL LOVE THE REST!!!!

MUST HAVE NOW

This is one of my favorites movies. I need to watch it at least once a month. It is soooo funny. When it is made into a dvd please add the 60 minutes or so that was cut from the original release. I would love to see the rest of this film.

A Must Have

This is a great all time classic that needs to be on DVD for everyone to own a copy

Undiscovered treasure

This is one of my all-time favorite movies. And as a lifelong classic movie lover, that's saying something. I have never seen this movie on TCM and hope that it can be shown sometime in the next year. Not many people know about it, but it's a movie that all ages can enjoy.

A New Leaf

Would love to see this on TCM again or on CD. Very amusing and funny.

One of Walter's best

Very funny and a unique plot make for one of cinema's cult favorites. A few for sale, but at a premium.

A New Leaf airing

This is a very well done movie and would appreciate it being again on TCM.
*We protect your personal infortmation and will not provide it to anyone without your consent. For a complete explanation, please refer to TCM's Privacy Policy. By submitting your contribution, you agree to TCM's Terms of Use.