DVDs from TCM Shop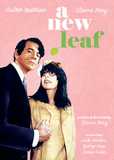 A New Leaf A playboy squanders his wealth... MORE&nbsp> $16.21 Regularly $24.95 Buy Now blu-ray
NOTES
DVDs from TCM Shop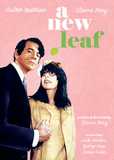 A New Leaf A playboy squanders his wealth... MORE&nbsp> $16.21
Regularly $24.95 buy now
The working title of the film was The Green Heart, which was also the title of the Jack Ritchie short story on which it was based. Although a July 1969 Daily Variety item noted that Howard W. Koch was withdrawing as producer on A New Leaf in order to focus on another film in pre-production, and that production responsibilities for A New Leaf would be turned over to Stanley Jaffe, the picture's credits read "A Howard W. Koch-Hillard Elkins Production." The extent of Jaffe's contribution to the final film has not been determined. According to Filmfacts,A New Leaf lacked a music credit because the score, by Neal Hefti, was taken from a 1967 Paramount production, Oh Dad, Poor Dad, Mama's Hung You in the Closet and I'm Feelin' So Sad(see below).
As noted in contemporary sources, A New Leaf marked the first time a woman simultaneously performed the three functions of writing, directing and co-starring in a major feature film. Elaine May, who with future director Mike Nichols formed the popular 1960s comedy team of Nichols and May, had acted and written for films and television since the late 1960s, but had never directed. According to Filmfacts and the Time review, when May initially submitted a rough cut of the film that was nearly three hours in length, Paramount took the production from her to re-edit.
In a suit filed against the studio, May stated that Paramount informed her that "the film released would be that as cut and edited by [Fredric] Fritz Steinkamp, a Hollywood editor, and Robert Evans, a vice president of Paramount." After seeing the studio cut, May accused Paramount of so distorting the film that she could make no claim to it, stating "I made a film about a man who commits two murders and gets away with it. In this new version the murders have been eliminated." According to Filmfacts, in the original story, Walter Matthau's character, "Henry Graham," murdered the lawyer, "Andrew McPherson," played by Jack Weston, as well as a blackmailer played by William Hickey, a role completely eliminated from the released film. Other eliminations from the film included a fantasy sequence in which May's character "Henrietta" imagines herself a romantic seductress.
In answering May's suit, Paramount stated that "Elaine May failed to perform her duties as a director in a timely, workmanlike and professional manner, resulting in substantially increased production costs." The New York State Supreme Court found in favor of Paramount, and May vowed to appeal, either to prevent the release of the film or have her name removed from the credits, but an appeal was never filed.
May went on to direct the critically and commercially successful The Heartbreak Kid, which was released by Twentieth Century-Fox in 1972, but again ran into difficulties with Paramount on Mikey and Nicky, a gangster drama she wrote and directed starring John Cassavetes and Peter Falk. Concluding that May's version of Mikey and Nicky was not commercial, Paramount placed the production on hold for four years, finally releasing it in 1976. In 1978, May was nominated for an Academy Award for co-writing the script for Paramount's Heaven Can Wait with Warren Beatty. In 1987 May wrote and directed the Columbia production Ishtar, starring Beatty and Dustin Hoffman. The studio was forced to threaten May with legal action after she spent several months editing it. Considered one of the great box-office flops of all time, the film, which was the last directed by May, went on to become a cult favorite. May continued to act, including a small role with Matthau in Paramount's Plaza Suite (see below), released shortly after A New Leaf in June 1971, and in Columbia's California Suite (1978). A New Leaf was shot on location in New York and Maine. The film marked the last screen appearance of character actor Fred Stewart, who died in December 1970.