DVDs from TCM Shop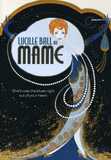 Mame A wealthy eccentric takes in... MORE&nbsp> $15.79 Regularly $19.98 Buy Now
USER REVIEWS
See Detailed Ratings
Acting of Lead Performers

Acting of Supporting Cast

Director

Music Score

Title Sequence

Screenplay

Cinematography

Historical Importance

Would You Recommend?

0 Member Ratings
Rate the acting of the Lead Performers

Rate the acting of the Supporting Cast

Rate the Director

Rating of the Music Score

Rating of the Title Sequence

Screenplay

Creatively uses the camera to tell the story

Importance in Cinema history

Would you recommend for fans of this genre
Submit Ratings
Cancel
Write a Review
Read Reviews
NO REVIEWS AVAILABLE
The title has not been reviewed. Be the first to write a review by clicking here to start.
It's not really that bad! Lighten up everyone

After reading all of these negative and scathing reviews I decided to watch for myself to see if it wasreally that bad. To my surprise I thought it was rather good overall. Yes Lucille Balls singing was nottoo good but her acting and dancing were quite up to par in my estimation. The supporting cast wasexcellent with Bea Arthur as a marvelous Vera Charles and Robert Preston excellent as Beuregard.The duet of Bosom buddies was the highlight for me as these 2 really knocked it out of the park!So catty and hilarious. I think this movies is a solid B and not deserving of such awful reviews. It may have been the year that lead to its demise. I would think in 1974 the country was in such turmoilwith Vietnam and the energy crises that perhaps the subject matter was dated or seemed irrelevant.Not sure but give it another chance. I really enjoyed it!

Awful

This is a stinker. Lucy was so old at the time they had to use a burlap filter on the lens to hide all her wrinkles. And her singing sounded like a walrus braying. Don't waste your time.

Carolyn—a huge TCM fan

4/29/18

"Auntie Mame" is one of my favorite movies; and I love the best musicals of the 50s (regrettably I did not see Mr. Herman's original Broadway play). And I love watching Lucille Ball in "I Love Lucy" reruns. It had been some years since I'd seen any portion of the film "Mame," and I decided to watch it again, hoping that if I were more open-minded, it wouldn't be as bad as I recalled. That said, after watching two musical numbers where Lucille Ball "sang," I arrived at this conclusion:If there is to be a musical version the story of Mame Dennis, the actress playing the lead should at least be able to sing, or at least sing-talk, as successfully as other non-singers (e.g. Rex Harrison in "My Fair Lady.") That's only common sense. Then I switched the channel, as I didn't wish to suffer through a MUSICAL where the main character sings off-key. WHAT WERE THEY THINKINGespecially after viewing the rushes?!?

Lousy

keith christensen

4/29/18

Wow, what a waste of film and 180 minutes. They had to shoot poor old Lucy through an Indian blanket. Just a horrible job and Lucy should never have stolen this role for just another feather in her dried out hat.

Gets Worse Every Time I See It

Why do I return to MAME every 15 years or so, expecting to find something different? A truly terrible movie, with every idea brought to it a bad one, but not in a way that could make it a VALLEY OF THE DOLLS or MOMMIE DEAREST. Just a bad, boring movie. Too much emphasis, I think, has been placed on Lucille Ball's age - Auntie Mame isn't necessarily any age. I am as much of a Lucy fan as the next person, but for a role like this, she really did need to be able to sing and dance, at least a little, and could do neither. Whatever the character of Mame Dennis is supposed to be, she misses by a mile. The whole point of Mame is that she is a rich, madcap bohemian, and this movie never gets beyond the Rich. To be fair, the source material, Patrick Dennis' AUNTIE MAME, was a hilarious, outrageous (for its time) novel that had to be edited and lightened for the play and movie, and then edited and lightened again by the time it became a Broadway musical. Most of the humor and sass that was in the novel and even the play and Rosalind Russell film was long gone by the time that Hollywood decided to make a movie of the musical. Even if Lucy had been a brilliant Mame, what she has been given to work with is dull and boring. As my mother said when I took her to see in in 1974, "I remember it being funny." Lucy is, sorry, bad, but almost everyone else involved was just as.

Mame is Tamed

Lucy, like Bette Davis & Joan Crawford, was capable of convincing desireability in her 60's as is any woman who has managed to minimize the disfiguring effects of time. Her interpretation of an audacious character offered an approachability & likeability that suggested a vulnerability the other Mames dared not to project which was a startling reversal for the '70's decade of strident females demanding the tripling of their work load in order to be liberated like their comerad sisters in the Soviet Union.

Mame....

I just watched Mame, but just couldn't get into it as much as I did Auntie Mame. Although the tunes were fun, some of the costumes, especially the older Patrick's clothing, just didn't seem right. I do like Lucy, and nothing against her, however, I think Auntie Mame was a better movie.

Cinematography is breathtaking!

I enjoy this film very much. The staging is terrific and the clothes, oh my! Lucille Ball was 62 when she made this film and I don't believe she was too old for the part, despite the critics who did. She was still beautiful and her chorus girl background helped tremendously in the dancing. If you watch her in the hunt dance, she kicks higher than any of them! The camera took advantage of every shot in this film and it is done superbly. I never liked Rosalind Russell, as she's always too loud for my taste, so I much prefer this version of "Mame." Art is subjective and we all have our own likes and dislikes.

Not a scratch on the Rosalind Russel version

Maybe it's just because I find Lucille Ball grating... also, every time Bea Arthur turns up I think, "Oh, she would have been a better Mame!"Not that it's a bad movie... but it begs comparison to the better version and comes up lacking.

Give this one a try

Kathleen Lepidas

12/29/15

This movie is far better than its reputation! No, Lucy couldn't sing, and she was a bit too old to play Mame. However, she was an excellent actress, and her unique interpretation of Mame is very different--and much warmer and more down-to-earth--than Rosalind Russell's funnier but campier interpretation. Lucy's chemistry with the adorable and natural Kirby Furlong as the young Patrick is simply magical! The supporting cast is first-rate, especially Jane Connell, whose interpretation of Agnes Gooch was much more believable than Peggy Cass's, and Beatrice Arthur, so perfect as Vera Charles. And Robert Preston, such a talented and underrated actor, is far more charming than Forrest Tucker in the 1958 film. The musical numbers, especially "It's Today" and the title number, are beautifully choreographed, and Jerry Herman's music (and Lucy's dancing, so amazing at the age of 63!) is terrific.

Mame

No I did not think this film was worth itI may be biased since I've seen and loved the Rosalind Russell version at least 6x.I saw enough in 30min., did not like the way songs were sungThought Lucy could not carry them. Auntie Mame will always be RR as far as I'm concerned.

Maim

This film is misrepresented by misspelling the title.

Great fun but poor parts.

very flawed and a pleasure to watch.

The Paragon of American Film

Dr. F.T. Lussier

12/13/14

Like the glorious cinematography from beginning to end, "Mame" sparkles in true silver-screen opulence and is to the embarrassment of 1950s musicals represented by "Auntie Mame" that 1970s "Stars Wars" is to the embarrassment of the 1950s represented by 1950s science-fiction films. On par with 1970s "The Black Stallion" and "The Godfather," the unsurpassed cinematography during a time when silver was still used in film-making, with every shot of Lucy a photographic masterpiece, the lush orchestration and arrangements of the reworked songs brought to life by the 1970s characteristic most monstrous orchestras in history, the seamless dance numbers and unparalleled choreography, and some of the most touching scenes in all of film, with young-Patrick singing to Lucy after her cameo stage number, all come together in a chef d'oeuvre that elevates this "Queen of Television" to her throne as "The Queen of Film" too. The intellectual and artist apex of this civilization represented by the 1970s is in blazing contrast against the campiest and most kitschy time-period in history represented by 1950s/1960s film and television. And this film, Lucy's most revered trophy, stands as that symbol.

Horrible, but...

This is one of the worst movies I have ever seen, but it is also my all-time favorite. I got the video decades ago and I used to watch it at least once a week. I have no idea of how many times I have seen it. It came out in 1974 a week before I was scheduled to fly to Europe by myself to join Holiday on Ice. I was scared to death. But after I heard Lucy sing "Open a new window, open a new door. Travel a new highway that's' never been tried before before," I completely calmed down. I went to Europe and was a huge success. Lucy probably brought more joy to more people than any person in history. I hope she is now in Heaven enjoying her reward.

Mame proves Lucy's versatility

Although heavily criticized for her portrayal of Mame at age 63, Lucy gave the performance of her career. Though her singing voice was damaged by years of cigarette smoking, she sang each song in tune (as Lucy herself quipped..."what did you think Mame would sound like...she stayed up all night, smoked and drank champagne); she danced like a trouper and brought her unique comedic talent to the role. Succeeding both Rosalind Russell and Angela Lansbury in the title role, she was compared to these great women, and most critics didn't view her performance standing on its own. She was brilliant and larger than life...just as you'd expect Auntie Mame to be. And, Jerry Herman's music is the best of Broadway...memorable, toe tapping tunes as well as touching, well written ballads. The best is the title song in the middle of the movie, highlighting Robert Preston's unique talent and wonderful Onna White choreography. This movie is a timeless family classic. Lucy made this movie, in part, because she wanted to provide clean family entertainment in an era of emerging violent and sexually oriented first run flicks. I would disregard the critics of the 70s and enjoy this movie for what it is...an entertaining, musical extravaganza reminding us that "life is banquet and most poor sons of b*tches are starving to death".

Lucille Ball

Warner Bros wanted to make the film version of the great Broadway hit "Mame" and cast Lucille Ball as the star due to Ms. Ball's worldwide popularity. It was then thought only Ms. Ball had the "bankability" to justify the expensive production and insure a worldwide box office success. Many knock this film but I found it to be a very enjoyable film. George Cukor was supposed to direct however Gene Saks who helmed the Broadway show was brought in to direct. Billy Wilder would have been a brilliant selection.A bit of trivia: Bette Davis wanted desperately to play Vera Charles but Ms. Ball refused Bette as a co star.

Mame

This remake of the original, "Auntie Mame" starring Rosalind Russell on Broadway and on screen in 1958, is as dull as dishwater! Lucille Ball is not a good fit. What was she thinking trying to outshine a Broadway Hit? She's a great comedienne, but notably a "B" actress.

Pathetic

One of the worst of the Broadway to Hollywood and there have been many dogs but this tops them all. Lucy proves why she was a flop as a movie star and belonged on the small screen. Bea Arthur makes you want to vomit. Every musical # is appalling and this would make a good double feature with On A Clear Day or Camelot, another Warner Bros. masterpiece.

MAME DVD

I'm delighted that MAME will be available on DVD. I've always felt that this film did not receive the credit that it deserved. It was dismissed as an old-fashioned musical but that's exactly what it is and it should be enjoyed as such. Despite the criticism, I tnink Lucille Ball did a nice job in the role.

Blame who for no "Mame?"

This 1974 movie musical is long overdue for a DVD release. Critics slammed Lucille Ball's performance but I think she did a great job. So what if she didn't have the voice of Lansbury or dozens of actresses who have portrayed the madcap dame of Beekman Place, Lucy did justice to the role.
*We protect your personal infortmation and will not provide it to anyone without your consent. For a complete explanation, please refer to TCM's Privacy Policy. By submitting your contribution, you agree to TCM's Terms of Use.