DVDs from TCM Shop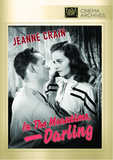 In the Meantime, Darling A young bride who comes from a... MORE&nbsp> $18.36 Regularly $19.98 Buy Now
NOTES
DVDs from TCM Shop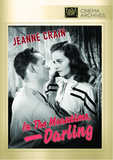 In the Meantime, Darling A young bride who comes from a... MORE&nbsp> $18.36
Regularly $19.98 buy now
The working titles of this film were Army Wife, Paris, Tenn. (which Hollywood Reporter news items referred to as Paris, Tennessee) and I Married a Soldier. Although an May 11, 1942 Hollywood Reporter news item stated that Twentieth Century-Fox had purchased an original story entitled "A Far Off Music," written by Ursula Parrott, and would be producing it as Army Wife, Parrott's work is not related to this picture. The Twentieth Century-Fox Records of the Legal Department, located at the UCLA Arts-Special Collections Library, reveal that Parrott's story was "abandoned" and the title Army Wife was transferred to Uris' original story, entitled "Paris, Tenn." The legal files also indicate that Sylvia Regan and Michael Kanin worked on versions of the screenplay, but the extent of their contribution to the completed film has not been determined.
Hollywood Reporter news items noted that William Perlberg was originally scheduled to produce the picture, and that Maureen O'Hara, Anne Baxter, Dorothy McGuire, Dana Andrews, Phil Regan and William Bendix were considered for the cast. Laird Cregar was set to "impersonate Hermann Gring," according to Hollywood Reporter, and Lillian Gish was offered an "important part." A July 14, 1943 Hollywood Reporter news item noted that Archie Mayo had been assigned to direct the picture. The following actors were included in the cast by Hollywood Reporter news items and a studio press release, although their appearance in the completed picture has not been confirmed: John Harvey, Hal Roach, Jr., Dave Willock, George Holmes, Trudy Marshall, Frank Harvey, Barbara Booth and Kevin O'Shea. June Haver, who is included in the cast by a November 1943 Hollywood Reporter news item, does not appear in the finished film. Hollywood Reporter news items also noted that Billie Burke was originally cast as "Vera Preston," but withdrew from the cast due to prior commitments and was replaced by Mary Nash. Studio records, however, indicate that Burke was replaced after "it was decided to change the character." James Gleason was replaced in the role of "Col. Corkery" by Cliff Clark.
According to Hollywood Reporter news items and a studio press release, background shots were photographed at Camp Callan, near San Diego, CA; location work was done at Camp Cooke, near Lompoc, CA, and the production was delayed for approximately six weeks due to the illness of Stanley Prager. In the Meantime, Darling, which featured Jeanne Crain's first starring role, marked the screen debuts of stage actor Frank Latimore, singer Gale Robbins and former studio commissary worker Marjorie Massow.