DVDs from TCM Shop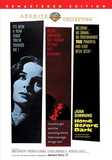 Home Before Dark A woman struggles to adjust to... MORE&nbsp> $16.95 Regularly $19.99 Buy Now
USER REVIEWS
See Detailed Ratings
Acting of Lead Performers

Acting of Supporting Cast

Director

Music Score

Title Sequence

Screenplay

Cinematography

Historical Importance

Would You Recommend?

0 Member Ratings
Rate the acting of the Lead Performers

Rate the acting of the Supporting Cast

Rate the Director

Rating of the Music Score

Rating of the Title Sequence

Screenplay

Creatively uses the camera to tell the story

Importance in Cinema history

Would you recommend for fans of this genre
Submit Ratings
Cancel
Write a Review
Read Reviews
NO REVIEWS AVAILABLE
The title has not been reviewed. Be the first to write a review by clicking here to start.
Love this atmospheric film.

Love the acting and characters in this atmospheric film. Has realistic feel of Boston because it IS Boston! Which I love! Jean Simmon's reminds me of Vivien Leigh in this. Jean aged very well. Can watch this again and again. Cannot believe I have never seen or heard of this before TCM showed it last week. Gotta love TCM!

Captivating Performance by Simmons!

Yes, "a near-masterpiece with a great actress" as so eloquently expressed by a previous reviewer. A riveting performance by Jean Simmons. I couldn't leave the room even to get a glass of water!

Great Movie

Jean Simmons is incredible. Zimbalist too. Stunning movie. Love it!

Please, please!

Ever since I read the reviews on your website, I was so looking forward to watching this film. Please, would you consider airing it again? I fell asleep and missed most of it. I would so appreciate it if you would air it a little earlier if you can. Thank you, TCM, for all the wonderful films you show us. I love this station.

Much Ado About Nothing

Jean Simmons is luminous, despite attempts to dowdify her. All other actors are strong. This is in spite of the silly plot. Never understood why Charlotte fell in love with her future husband, why she continued to love him later, why he didn't divorce her and marry Joan (since he did not seem to be after her money). Did someone try to drug her? Did she become better after she stopped drinking the supposedly doctored drinks? Was there a liaison between the husband and Joan? Did Joan hate Charlotte? Was the mother malicious or just a loud, insensitive woman?Most of all - why is it that Hollywood movies always have a nice, sensitive guy waiting in the wings for the mistreated, at-risk heroine in its suspense movies? (See Gaslight, Midnight Lace, this movie, and many others.)

Outstanding

What a great movie ! I couldn't turn it off. Jean Simmons was unbelievable. The acting, directing, filming and location footage was great. This is why I love TCM. I'm channel surfing and start watching this and I get sucked in and don't end up getting to bed until midnight. So much better than the other shows that are on TV today and no commercials. I also recommend The Snake Pit which I thought was a breakthrough film about mental illness.

A Near Masterpiece with a Great Actress

I first saw this on a local Boston TV movie anthology that aired Friday nights called, "Adult Theatre" I was 14, it was 1965. I fell in love with Simmons then and there and have since seen all her films many times, and also had the pleasure of seeing her as Desire Armfeldt in the US tour of "A Little Night Music" in my early 20's/The novel "Home Before Dark" became a favourite in my teens and 20's, and that the screenplay was written by Eileen Bassing, who wrote the novel, and her screenwriter husband Robert Bassing made for a superior script. But it was Simmons's burning intensity as Charlotte that galvanised the cast so it could overcome Mervyn LeRoy's bland direction; Dan O'Herlihy is superb as Arnold Bronn, Charlotte's husband, Rhonda Fleming is a fine Joan, her step-sister, and even the talentless and wooden Efrem Zimbalist comes briefly alive in this film.There seems to be some misinformation in previous comments; Simmons's husband and sister-in-law were NOT having an affair; there was no physical infidelity. It is made plain that Fleming's Joan knows herself to be in love with Arnold, but Arnold, though he lusts after her, hasn't figured it out yet, nor that he actually loves her. Charlotte's suspicions are based on fact -- they ARE in love -- but there is no physical contact between them at all until after Charlotte's Christmas Eve breakdown in The Ritz Carlton in Boston.As a Bostonian the film always gives me a great deal of pleasure because that is the Boston in which I grew up, and little of it is left now.

Great Ensemble, Jean Simmons best performance!

I don't think the TCM article on this movie is very good. There is not really any Gaslight treatment going on, just poor Charlotte comes home to the same household situation that drove her crazy in the first place. No one wants her to be ill, they just don't know how to handle her, and most important, they don't understand her, because for so long Charlotte herself tried to be something she was not. It's realistic.The two people who are most helpful are her old flame who knew her long before, so knows her real personality, and the new professor who is learning about her all anew.There was some criticism of the bland cinematography in the article too. I'm no expert - the author may be correct - but all I gleaned from the photography was that it was very austere: the winter cold , is the same coldness (or lack of comfort) Charlotte gets from her husband, family, friends and town people. I cannot recommend this film highly enough!

What A Twisted Relationship

No wonder she had to seek mental health treatment.What a household.Should have kicked hubby's sleazy butt to the curb.

Jean Simmons is captivating

I had never seen this movie before and don't watch TV during the day but I was so captivated by her performance and as someone mentioned, the screenplay. Great film!John

Eerie and riveting film!

Jean Simmons gives the performance of her career in this excellent film. She perfectly executes the fear one must feel when leaving the security of an institution after a year there and, yet, one wonders if she wasn't there because of all the suspicions she had when she went in for care. Those suspicions are borne out as truths when she comes home again. There is also the question of her wealth which is only hinted at in the film but is obvious. This entire family clan is dependent on her home and her money. When she finally realizes her husband is truly having an affair and that her step-sister is the paramour with the step-mother complicit in the covering up of the entire matter, Simmons displays a strength we didn't see earlier in the film. I particularly liked Efrem Zimbalist, Jr. in this film, as his character is such a good man who helps her see the life she only lives on fringes of the mess at her home. I gave this film four stars because of the way Jean Simmons draws you in at every moment she is on the screen. Excellent screenplay here!

Home Before Dark (Jean Simmons)

This is one of Jean Simmons' best performances. The movie story line covers every aspect of marriage you can think of. I bought a "crap" copy of this on ebay and after a couple of watchings it became corrupted. I would really like to have a decent copy of this movie or to see it again without the "crap". Here's hoping you will obtain the rights and show this movie soon.

Home Before Dark

An excellent film. When will it be shown again?

Home Before Dark

Wonderful movie. Thanks to TCM for showing it. I requested it a few months back so I'm thrilled they finally showed it.

home before dark/jean simmons

i agree with the others. a very good movie. there is so much trash available on dvd. it is a shame that excellent titles are missing.

Home Before Dark w/ Jean Simmons

TBS used to show this movie around Christmastime every year, but the last time I saw it was in the late '80s. I wish TCM would show this movie. Also, I would pay a premium for a DVD of it. I love the movie and have been looking for it all these years. It seems very unfair not to let folks have it.

home before dark

i just read the review of a previous fan about the movie "home before dark" with jean simmons. i too have not seen this movie in at least 15 yrs. please put this movie on your shedule. it is truly an underated movie. it should be shown because it is one of the best that i have seen.

One of Jean Simmons' Best!

This is a terrific movie that touches on several emotional themes: belonging, mental illness, love, jealousy, shame. Please make it available to view and purchase!

please show this movie again

I have not seen this movie in over 20 years and it still haunts me. Have tried to find it to purchase and not been successful. It is a dark story but relevant.

Home Before Dark--Please!!

The last time this wonderful movie was shown was when Ronald Reagan was President. I am still waiting to see it again, am getting older every day, and time is running out! Supposedly it is in the vault--please share it with us! Skip some of the repeats, and show this gem! Thank you.

One of the best......

This is a wonderful movie. I taped it when I was very young. I would like it on DVD. Jean Simmons acting is Superb........

Best female performance EVER

RainingViolets101

2/28/09

Jean Simmons gives the performance of her life in this story of a woman who's unrequited love for her husband drives her mad..the film is like reading a good interesting novel that you can't put downI havent seen this one in decades and wish Turner would get the rights to show this...It's a winner,...

Home Before Dark

This movie is right up at the top of my list of favorites. I used to see it on TV late nights, but not in years. Please show it! I would love to buy a copy of this movie. The book was a huge seller. Please bring back this entertaining movie!

Home before dark

please, please find and play the Movie Home before dark. I have waited and waited for this movie to play. Is there some reason it can not be played.please inform the public. This movie is truly a classic.Thank youJanie

Robert Osbourne would love this film

I would love to see this film on TCM and to hear Mr. Osbourne's critique. Jean Simmons is a great actress and great in this film. I remember it fondly.

Home Before Dark

Please, TCM, with all the movies you show over and over and over, you rarely ever air a new movie. Home Before Dark is a wonderful movie, and you are doing a dis-service to your fans when you don't respond to their appeals to show one of their favorites. The fact it is in your movie vault tells me it is available for televising. Jean Simmons has made a great number of films you show over and over, but rarely televise many of them. Hilda Crane is another one you never air. I am disappointed in your selections of repeats during the past year. It is time for some new movies, your list is becoming stale.

Home Before Dark

I can't understand why you can't get a copy of this movie. Come on, it was made in the 50's. Maybe Jean Simmons has a copy??!!!! Would love to see itagain!. Heck, I'd buy it if it were out on DVD. Bet a lot of other people would as well.

Psychological Drama

Jean Simmons as a Cinderella-like ex-mental patient, complete with a wicked stepmother and stepsister, who steal her house and her husband! (Dan O'Herlihy in a wonderfully caddish performance). Efrem Zimbalist is the dishy Jewish outsider who befriends Jean, and helps her see through the confusion in her mind's eye. The art direction is effective, creating a stark, cold, wintry, New England college town. When Jean ditches the blonde wig for her real brunette tresses we feel as if she washed her emotional trauma from her head.

Home Before Dark. (1958)

This was a great movie. The opening was filmed at danvers State Hospital and has some great shots of this wonderful Kirkbride masterpiece. Watching it you would think it was filmed in the 1930's not the late 1950's. The movie is interesting with bits of dark humor mixed in.It shows the attitudes of people towards a woman who was in a mental institution in the 50's.TCM should try to get as copy of it to show.Jean Simmons gives an outstanding performance.
*We protect your personal infortmation and will not provide it to anyone without your consent. For a complete explanation, please refer to TCM's Privacy Policy. By submitting your contribution, you agree to TCM's Terms of Use.