DVDs from TCM Shop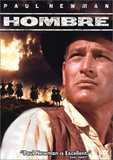 Hombre A white man raised by Apaches... MORE&nbsp> $11.21 Regularly $14.98 Buy Now
Quotes
DVDs from TCM Shop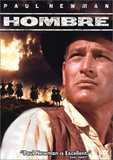 Hombre A white man raised by Apaches... MORE&nbsp> $11.21
Regularly $14.98 buy now
Grimes


Mister, you have got a lot of hard bark on you comin' down here like this. Now, you put two holes in me and I owe you.

John Russell


Two's usually enough for most.

Grimes


I wouldn't try anything because that Vaquero

Grimes


is more than a fair hand. Did you bring the money?

John Russell


Guess I brought my dirty laundry by mistake.

John Russell


Hey. I got a question. How are you planning to get back down that hill?

Grimes


Now you wait a minute! I'm getting back down the same way I came up! (Begins running back down the hill. Russell shoots him as he is running)

Jessie


Cicero Grimes, meet John Russell.

Jessie


And we got him a marble headstone. It had his name on it, and underneath, we had them put, "In the Fullness of His Years." Is that all right with you?

John Russell


I'll settle for that. I'm not on the slab.

Jessie


Well, what do you figure yours is going to read?

John Russell


"Shot Dead," probably.

Jessie


Don't people take to you, Mr. Russell?

John Russell


It only takes one who doesn't.

Doris Blake


You're just saying that so we won't go down there.

John Russell


They'll kill you both. That's why I'm saying it.

Mexican Bandit


I would like at least to know his name.

Henry Mendez


He was called John Russell.