DVDs from TCM Shop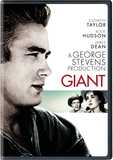 Giant A Texas ranching family fights... MORE&nbsp> $12.95 Regularly $19.94 Buy Now blu-ray
USER REVIEWS
See Detailed Ratings
Acting of Lead Performers

Acting of Supporting Cast

Director

Music Score

Title Sequence

Screenplay

Cinematography

Historical Importance

Would You Recommend?

0 Member Ratings
Rate the acting of the Lead Performers

Rate the acting of the Supporting Cast

Rate the Director

Rating of the Music Score

Rating of the Title Sequence

Screenplay

Creatively uses the camera to tell the story

Importance in Cinema history

Would you recommend for fans of this genre
Submit Ratings
Cancel
Write a Review
Read Reviews
NO REVIEWS AVAILABLE
The title has not been reviewed. Be the first to write a review by clicking here to start.
"You Are One Of Us'

This is the type of film, that if you heap praises on it and use words that one has to run to the dictionary to interpret then my friend, you are a "Liberal Intellectual"---you have passed the mustard. Even if you don't know what you are talking about. The rest of you who disagree are idiots and will never know what it is to be falsely praised.

Brilliant

The always brilliant George Stevens finest epic. It has, surpassed Gone With The Wind, as my favorite film of all time. Don't let the bizarre rants and arguments of the above reviewers put you off. This is as wonderful, big, and epic as film gets, with the finest performances of both Rock Hudson and Dennis Hopper's careers. And pretty close to Elizabeth Taylor's best, too. They all manage to bring an intimacy and character to the film that makes a sweeping epic a very human story, of love and redemption. I am a Texan, and like most Texans, love this film and consider it a classic.

history according to clichae

So liberals, the purveyors of the "New Morality," who so irk this reviewer by their championing of rock n roll, and womens rights and their shaming of Texas racists, has "ruled the world" since 1789. Gee, that'll sure come as a surprise to all those Obergrupenfuhrers and black shirts down there, to mention nothing of Napoleon and the Republican party post Reagan. And as for liberals "loss of the ball," which I take to be a dig at the last election, just know that as any good historian will tell you what goes around comes around. In fact, Clichae, a quick immersion into a clear lake of historical inquiry would cleanse you of a lot of your MUDdle.

Gaunt

Here is another piece of 120 years worth of Hollywood celluloid- so grand & dramatic- that is supposed to shame & ridicule a specific element of the human population! This great New Morality has ruled civilization ever since the French Convolution & are hatefully enraged at their seeming loss of the ball!

response to previous review

David Start states, in his previous review, that Bris Kettle's "liberal" view that Mexicans should not be discriminated against went "out the window in the last election." Wrong, Dave. Believe Hillary got more votes than The Bigot. A lot more. So clearly there are more of us liberals out there than there are dumb rednecks like you. Thank God.

Bris Kettle

What a load of crap---your type of thinking went out the window in the last election. Your snooty attitude towards us low life, who refuse to think like you, makes me sick. If you had to do it all over again, would you still fall in love with yourself?. Do what all your liberal friends do, go find yourself.

Ahead of it's time.

As stated in the title, I feel this movie not only told a sprawling tale of personal change, conflict, triumphs and tragedies but it also was ahead of it's time in how the movie was made to deliberately show prejudice. For a film maker to want to dedicate and emphasize a pretty a large percentage of this film to show the intolerance that Mexicans and those of Mexican descent had to endure was in a word; brave. I can see how many Texans did not receive the film well, and some still don't as it shows how selfish and small minded some can be. What truly is sad is that now, 60 years later, I watch this film and very many of the aspects of the film regarding us vs. them are still alive and well. I especially saw that these passed few months of this election year. Was there some naivety on the part of the film makers? Yes. There will always be a huge difference between the way films were made then, and how they are made now. The way racism was handled in the film could also be viewed as somewhat naive as it was depicted in movies and TV for decades. For the "great white man" to finally come to the defense of the defenseless poor Mexican, we would always have to believe the Mexican to be defenseless. That's how the Mexican was almost always depicted - poor, little, weak, decrepit, uneducated, in need of a hero to save him/her. But for the time, it was good that this cold bucket of water was thrown on audiences and that being treated like a non-human was not going unnoticed. One idea that was conveyed well was the character of Angel. How he was one of the "wetback" but went to fight on behalf of his country, a country in which some looked down on Angel and his people because they were different. And Angel paying the ultimate price for his country, with his life then subsequently showing the small group that received Angels body vs. the humongous homecoming for Benedict's son in law. Hopefully, it was an eye opener for some at the time and since

Have A Party After Work And----

Let me suggest if you have a copy of this film and invite several of your follow employees over for a party after work. The trick being after starting this film, see how long it takes for the first employee to fall asleep. It's the last employee who is able to stay awake through out most of the movie, who wins. What's the prize? Well give them your DVD copy of "Giant". That's how I got rid of mine in less then 30 seconds.

Rooting For tThe---

I tried my best to stay awake, and thought what a great film to have in one's collection, if one needs a nap. The only in teresting part of this film was the fight scene at the restaurant--where I was cheering on the owner and thinking Rock Hudson's character should mind his own business. But, in the liberal thinkers eyes Rock was the beaten up hero.

Giant

"Giant" is a mammoth story of Texas as the cattle ranges made way for oil ranges. Rock Hudson is the cattle owner with a big house out on the range and brings his new wife from Kentucky to Texas and James Dean is the ranch hand who later takes a small part of the land and discovers oil. Hollywood came to Marfa Texas in June of 1955 with George Stevens directing and creating the Benedict family and their relationships with those around. Elizabeth Taylor as Rock's wife scores well as Leslie who has her influence on those around her. James Dean as Jett Rink becomes a little villainous after he strikes it rich and has a memorable fight with Rock toward the end. James Dean died in a car crash after doing his scenes on September 30,1955 and Hollywood lost a rare talent. But this George Stevens presentation running over 3 hours was a big hit for Warner Brothers in the 50s and George Stevens won the Oscar for directing.

Giant

We did steal Texas from Mexico. ouch! what a line. My God any self respecting Texan, would have kicked her butt right out the door. Somebody take this self righteous, pompous ass, down to San Antonio De Bexar and show her the Alamo, then drive up to Goliad where Santa Anna had 400 Texans butchered, after they surrendered under honourable conditions. Whining Liz Taylor, does it again. She acts and sounds just like she did in Cat On A Hot Tin Roof, Cleopatra and just about every other film she ever made. James Dean, another one you can forget. Same sulking, whining, mumbling whimp, as in Rebel Without A (clue) ooops Cause. HOW did a Great director, George Stevens EVER get saddled (no pun intended) with this loooonnng, boring tribute to the idle rich. Id rather watch grass grow, than this snore.

Everyone loves this film, except for most Texans.

Saw this film when I lived in Pa. Like many in the Air Force, lived in Texas, in the Permian Basin district in Abilene Texas. You could say this was the geographical and heart of Texas. The King Ranch, was NOT Texas as I knew it, and not Austin, which seems to be the liberal northeast living in an oasis of the rest of the state, which had few Indians, (more live in New York State). The film is too political and by being filled with trite scenes, in my mind is a failure as a film, and why I gave it one star. Rock Hudson could never play a genuine Texan, Air Force Wing Commander, (I was in SAC and would rest my expertise on that), and a whiner like James Dean would never made it out of grade school. If he did he would play jacks with the girls. Sorry If I am telling my version of the truth. Perhaps Dean killed himself because he recognized what a blown up flash in a pan he was and will be, as more talented whiners have replaced him with hundreds of non Clark Gable and John Wayne men.

A Somewhat Acceptable Adaptation of a Great Book.

The movie GIANT is not as good as the book by Edna Ferber (one of my favorite writers.) Why George Stevens felt he had to mess with the book is beyond me--I don't think this would happen today, and I do think GIANT would make a superb mini-series on one of the cable channels. Elizabeth Taylor is perfectly cast and is simply wonderful as Leslie Lynnton Benedict, the transplanted Virginian. Rock Hudson, although he doesn't look anything like the way Jordan (Bick) Benedict is described by Ms. Ferber, does a very good job with the role. Mercedes McCambridge shines as the spinster (and mildly crazed, in love with her brother Luz Benedict). Sal Mineo does a good job in portraying the Mexican-American Angel Obregon, who gives his life for the United States in World War II. And of course James Dean as the pyschologically complex ranch hand and oil wildcatter is magnificent. The other actors get very short thrift, especially Chill Willis as Uncle Bawley, who is much more important player in the book. One of the most important aspects of the book, that Leslie moves the family out of the "Big House" and into the original, ramshackle ranch house, is left out. This is the moment when Leslie truly becomes the matriarch of the Benedict family.Another important aspect of the book--an important landmark in talking about the bigotry against Mexican-Americans as well as the attitude about illegal Mexican immigrants ("wetbacks," in the vernacular of the day) and an incredibly relevant issue which is echoing in 2016's Presidential elections--which of course today, February 2016--is when Angel is buried in Arlington Cemetery with full U.S. military honors, instead of being buried in the neglected Mexican cemetery on Reata Ranch. I could go on and on, but I won't. I will only say (again) that GIANT is an incredibly relevant book, and that I think that Stevens' movie is an "acceptable" adaptation--BUT IT COULD HAVE BEEN SO MUCH MORE.

Giant

A movie as big as Texas "Giant" is still the best movie made about Texas with the starpower of Elizabeth Taylor, Rock Hudson, and James Dean. How Texas went from cattle ranges to oil fields and how people started making $1 million dollars a month from their oil is somewhat told. When Hollywood moved in to Marfa,Texas in the summer of 1955 everyone got a glimpse of Liz and Rock but were heartbroken around the end of September when James Dean died after filming. His character went from ranch hand to millionaire overnight when his well erupted and in one memorable scene he has a fight with Rock on opening night ceremonies of his new airport. "Giant" won the Best Director Oscar for George Stevens with this movie and the movies started to get bigger.

Strange American flag in Jett parade.

I was watching the movie Giant. During the parade given in honor of the James Dean character Jett, the United States flag only has 37 stars on it (three rows of seven stars and two rows of eight stars. This was the number of states in the 1800s just following the Civil War. If by chance the top row of stars, which would have eight stars, was curled over because of the wind, it would only bring the number of stars to 44 stars. This was the number of states in the late 1800s. Whoever made this movie really messed up.

giant

Sure it has its flaws and its excesses and of course it's too long (You want a film with this title to be short?) but if you don't like "Giant" then you don't like movies. Solid B.

Best

My favorite movie Five staes in ever way

I love it

One of my favorite movies. I can't see it enough. To me as a Texan, it is THE Texas movie. And it helps that it depicts a time period (at least the later part) that I remember well. It was not afraid to pull any punches in regards to how Mexicans were treated and regarded back then, although it was not as hard hitting as the book in that regard. That topic was taboo in the movies of the 50's. The only other one to briefly touch on it as far as I know is "High Noon." The cast is superb and it needs to be remembered that this was the last performance of James Dean that we have in this world. What don't I like? At times the backdrop looks a bit phony and the premise that a Texan has to travel to Maryland to buy a horse is absurd. But, I guess that is how it had to be so that Bick and Leslie meet. And it would have been highly unlikely that Bick's son back then would have married a Mexican girl, the prejudice was that strong against that. Anyway, it shows a great time in the history of Texas, when millionaires were crated overnight just because they had oil on their land. And the last scene really is a hard hitting one---showing the eyes of the two babies in the playpens as the "Eyes of Texas" is played. Bick changed in his attitudes throughout the movie and so did the State, just a little later in time. But one thing that has not changed that is shown in that movie is the grandeur and glory of Texas and its people. I am glad and proud that such a movie was made and shown to the world. And just imagine yourself living in the small town of Marfa in West Texas and learning that Rock Hudson, Elizabeth Taylor, and James Dean were coming to the town. And when they were there, the filming was accessible to the residents and many appeared as extras in the film. That experience had to be really something for them.

Giant

This film certainly lives up to it's title. A family of Texas ranchers experience changes as their business is taken over by oil. Magnificent performances from Taylor and the supporting cast; Dean, in his last film, was the first performer to be nominated for an Oscar posthumously twice, Hudosn received his only nomination as well and this was McCambridge's final nomination. Director Stevens deservedly won the film's only Oscar for handling the entire production, making great use of the landscape and talking themes of racism and changing social roles. An outstanding production of Ferber's novel. I give it a 5/5.

Giant

Great movie,5 stars. Sad to see TCM show these great movies and see scenes cut out,what a shame. I know these movies, know right away where a cut comes. TCM I respect, but am disappointed the Bosses ordered this atrosicity.

Giant

This story never grows old. Cinematography is wonderful. Acting at it's best. 5 Stars!

Great Fiction!

Edna Ferber excelled at fiction laced with fact and she does that with "Giant." Riata was fashioned after the King Ranch in Texas, with Bick Benedict being Richard King and Jett Rink being modeled after Glenn McCarthy. All similarities end right here. Not one of Richard King's heirs married a Mexican and they wouldn't have dared! To this day, not one of them has married a Mexican or Mexican-American. Glenn McCarthy was never on the King Ranch and he was not an uneducated drunk. He was very educated and the quintessential Texas oil millionaire. McCarthy did build a huge hotel in Houston and threw a big party but the Kings were NOT there and a Constellation was sent by McCarthy from Texas to Los Angeles to ferry the stars to the party. McCarthy did not give any drunken speech or get into a brawl either! Now...to the film. Elizabeth Taylor, as always, is gorgeous. Hudson is all brash and brawn. The kids are first-class brats. I don't know what Ms. Ferber intended with the emphasis on Mexicans in this film but it goes completely awry. She stayed on the King Ranch and saw the men and women (kineros = born on the King's Ranch) there and I guess she wanted to incorporate that but she missed by a mile because of so many untruths. The film is about 70 minutes too long and it wears on the viewer. Beautiful cinematography but lousy film.

Giant (1956 film)

The early defense of Hispanic culture in Texas society was not, strictly speaking, accurate as presented in the film. Racism ran pretty much rampant in Texas as it did in the rest of the country in 1956. But the films limited attempt at showing the beginning struggle for human rights was noteworthy. Also, the daily lives of the Benedict family was too artificial and contrived to seriously expect an audience to accept. All the Benedict family did each day is sit around in carefully washed and pressed clothes reading the newspapers in every room and on every sofa and every porch rockers. The Mexican servants cared for the house maintenance and upkeep, food preparation and the children's care while the whites sat about reflected the realities of the cliched human race relations of 1956 American society. The prejudices encountered at the hotel salon and the roadside cafe were real enough, adding to the film's otherwise shaky claim to realistic portrayal of life in the fifties led by, what appear for the most part, to be exceptionally idle and sadly limited pursuits of the wealthy. Even the salacious drunk scenes lacked the spontaneity and reality of true drunk rambling slop. James Dean was the best dressed and most contained drunk I've ever seen in the final hotel party scene. At least until he opened his mouth. The pure drunken drivel suddenly and completely ended James Dean's role. The film needed a subsequent scene to include perhaps a redeeming gesture by Dean.Rich Oil Barron Texan's lives comprised simply of sitting around in spotless rooms while draping one's body around different pieces of furniture while reading newspapers and drinking became a cliche. If reality was what the director and studio were after within the film. sadly the only scenes that passed the reality check were the DC-6 and Constellation flight sequences filmed in and around the Burbank Arport, true-life exciting and historically accurate flight scenes for aircraft buffs like me.

Liz verse Grace

This is one of my favorite movies, seen it many, many times, but I wanted to hear what DREW thought. My Father owned the Princess Theater, Bingham Canyon, Ut. My early life was movies and I was in awe with this one. DREW, You are so right on the cinematography, the scene from the train to the ranch house is truly amazing with the music makes it even better. ROBERT, Dame Liz and Rock had a special friendship that they brought to the screen, Grace could not have done it, cant see it, sorry. ROBERT, please keep DREW, get rid of CHER. DREW, another of my favorite movies is 'HE'S JUST NOT THAT INTO YOU'. I'm 70yrs old and it reminded me when I was dating. Love it watch it a lot. As I love TMC. GOOD WORK GUYS.

Almost a Masterpiece

First of all, Elizabeth Taylor is outstanding as the feisty wife who is not run over by her changed environment (I don't think Grace Kelly would have done any better in this role) and James Dean when he's not mumbling is fabulous. However, Robert Osborne is right when he said the movie was too long. As an example, the prejudice against Mexicans, especially the son's wife, becomes repetitious. The entire sequence when the son confronts Jett over the slight to his wife could have been eliminated because the restaurant scene was more than sufficient. Other scenes which could been shortened or eliminated include the military funeral for Angel, Bick trying to one up Jett with the airplane and the kids crying over the Thanksgiving turkey. The reconciliation scene at the sister's wedding comes off as a rip-off of the final scene from "The Best Years of Our Lives." While this is certainly a very good movie it definitely needed more tightening and trimming for it to be a masterpiece.

My personal Fave movie from the 50's

GIANT is every bit the epic it was created to be. I have never tired of the film's length, entertainment, or the important story it tells. It is the pure western Americana of the era and the cattle-baron-to-oil-millionaires saga of the Benedict family that I so enjoy. The entire cast is genius in their roles. I used to own the movie in VHS and would love to have the DVD.

One of the All time Greats

Love this movie my kids grew up watching it . I own it on VHS will always have a VCR to watch Giant on it

Glad to Finally See

I have been wanting to see this film for awhile, so I was very glad I got to see it all last night. It was a bit long, but for me I think most of that "I-can't-believe-this-movie-has-another-whole-hour-to-go" feeling came from it being past my bedtime. It would be fun to see it during the afternoon. I enjoyed everyone in the movie and the dusty desolation at times the camera brought to my living room. Watching the house and surrounding landscape grow and change through the years only to have the movie end in the one room that hadn't changed, with Taylor telling Hudson that he was finally her hero, brought the movie around full circle. After watching all of that, I listened to Robert and Drew give their closing thoughts. Robert mentioned how Grace Kelly was asked to play the role and he felt she would have actually made the film better because she had a certain "softness" and "East Coast Philadelphia Air" while Taylor had a certain "toughness" and could be a sort of a "tomboy." So then I start replaying in my mind all of the scenes with Kelly instead of Taylor, and I see what Robert was saying. I think it would have shown more contrast and more depth in how Kelly could have played the part. With Kelly's soft energy, it would have appeared much more jarring against the harsh landscape of the terrain and the people.

Giant

My Grandmother took me to see this movie in Nevada when it opened. I was six. This is the first time I have seen it since. It was inspiring and because I now live in Texas it is seemingly more relevant. There were times in the film that I had wished more and stronger writing for Elizabeth Taylor. The few scenes she had left me wanting her to be more demonstrative. I guess for the fifties it was. By the way, Texas has not changed much from the depiction in this film.

My uncle was correct

My Aunt and Uncle were big movie fans. Went every week end. Never heard them rip a film up, until they saw Giant. Years later I saw it on TV. Wen James Dean was a teen idol. I could never see him being one of the guys if he went to our school. As for his acting, I think our HS Drama club had more talent. There is so much adoration of Dean its sickening. It demeans the many hundreds of actors who played many parts, entertained us for years, and never receive the attention Dean has received.As for the film itself, they spent a lot of money, had first line stars and I notice its not on DVD. Where my relatives correct in their views? Did this film make money. I do not know anyone who likes it, and I am a big TCM fan.

Excellent film and acting

Giant is an excellent film- exceptional acting. This was James dean's final film. GREAT MOVIE

Worth the time

Finally had the time to sit and watch this end to end. I found it an epic retelling of and old story, the struggle between tradition and change. James Dean is classic, Elizabeth Taylor is excellent, and Mercedes McCambridge steals the show early on with relatively little screen time. Fortunately I didn't let Husky Miller's review keep me away. When I got to "Giant is long winded ", and realized I was only halfway through, I quit reading. I decided I didn't like the double standard.

Giant

Everytime I see this movie I enjoy more than the time before. One of my favorites of all time! The end in the diner is one of the greatest fights I have ever seen onscreen.

Dying was a Good Career Move

If James Dean hadn't died shortly after, his performance would be assessed more realistically. He is creepy, twitchy and affected. What was he thinking?

Beautiful, but empty.

It's like a soap opera, a very long soap opera. I didn't like Dean older.

FANtastic

Tale told in great detail. A list cast. Beautiful scenery. Love, disappointment, ego, class issues, obsession, determination and more all shown. The movie is lengthy and has always held my attention. One of my favorites.

Brilhante

Eu adoro este filme. Ele longo,mas no cansativo. Ver o James Dean algo espetacular . Elzabeth Taylor no auge de sua beleza e talento. O filme brilhante.

A COMPELLING EPIC

The comments by one Husky Miller are scattered & have all the certitude of a non-practitioner. His review narrative is laced w/ an insufferable self-importance instead of addressing Mr. Stevens' work w/ the respect that an artist of his pedigree mostly certainly deserves. My expectations of GIANT were aroused & (indeed) fulfilled, because the storytelling is rooted in a precise moment-to-moment decision-making. The actors, who are surrounded by an appalling creative technology, are in fierce consonance w/ the director's mise en scene & he so thrills our senses that the lesson of the scourge of bigoty is unforgettable. All great films are (in some way) about parents & children, so Bick's struggle to get his kids in alignment w/ his intentions for them is a worthy ancillory thread for character delineation. And was not Husky Miller (at least) impressed w/ the two massive fistfights (Bick vs Jett & Bick vs Sarge), which served as highly creative color reflectors of the story's landscape? Finally, Mr. Stevens never betrays his hand in stylistic flourishes; instead, he stands outside his canvas. staring w/ an autumnal glare, but always suffused w/ compassion. A landmark film from a director who can take his place in the pantheon of great film directors.

Thank You, Edna Ferber

For those who do not know, this is the "inside poop" about "Giant". The author, Edna Ferber, came down to live at the famous King Ranch in South Texas and to also write her book that became the basis for the movie we saw last night on TCM. After some time had passed, the Kleberg family asked to read some of her novel and were shocked at the way some of the family members were portrayed! (They especially didn't like how Luz Benedict was depicted since she, in many ways, was supposed to be a reflection of Mrs. Henrietta King!) Anyway, Ms. Ferber was asked to leave post haste and she finished her Texas novel up north! The movie "Giant" is a whole lot better than the book which is full of even more stereotypes. I am from Texas and we don't sit around talking about our state 24/7! Some of us are people just like anybody else!

A Big, Giant, Texas-sized Bore!

I have been trying to catch this movie for years thinking it would be something incredible. Oh, how wrong I was. This thing is so long, and so boring, it's no wonder I fell asleep on it during my first couple attempts to watch. It tries so hard to be a big sweeping epic: the "Gone With The Wind of The Southwest." Instead it's just blah!! The first hour and a half or so is ok, but by the time the kids are ready to go to college, for me it was just a big fat who cares! This movie doesn't have much to say other than a halfhearted attempt at promoting racial tolerance and acceptance. And while that's nice and all, it's simply not enough to keep my attention. I'm mean, this thing is set in Texas. Where the hell is the action? I don't need gun fights but do something other than eat cow brains on the plains and watch oil wells populate that boring Texas landscape.I will admit however that James Dean's performance is very good. BTW, I'm not a JD fan, but for me this his best work. Any who...Again, Giant is long-winded, meandering, uneven, and completely falls apart somewhere between the second and third hour. At that point it's all over the place. That last hour plus is just so untogether and unfocused, it felt like the scenes were just spliced together, seemingly with no purpose other than to make the movie longer than it needs to be. It certainly could have done with some severe editing because I saw no reason this film needed to be three hours and 18 minutes long.Look, don't get me wrong -- it's not horrible, it's just not all it's hyped to be. So listen, if you want to invest three plus hours of your life in a film, you're better off watching Gone With the Wind, Doctor Zhivago, Ben Hur, or even Lawrence of Arabia (which by the way I'm not a huge fan of). Even so, I'd still rather watch that David Lean dust up before watching Giant ever again.

Ethnic Epic

If this movie is true to Edna Ferber's book, she was an early oracle of the Hispanic-Caucasian relationship in Texas. Caucasians are (still) gradually coming to view Hispanics as equal family memberstrue to her prediction. As a 12-year-old Texan, I recognized and agreed with the critique of ethnic bigotry in this film. Strange---because such bigotry was widely accepted as normal in the Texas of the 50's. Perhaps author Edna Ferber and director George Stevens helped us to overcome that. Seeing the movie as an older Texan, I find the ethnic blending theme to be the most poignant, although I still love the way the directors and the stars depict all the characters and themes (which include class and generational, as well as ethnic, divides). Only "Lone Star" captures Texas diversity and conflicts better. I'm a little surprised that I still admire Taylor's and Hudson's performances, but they were excellent (despite Hudson's less-than-accurate Texas accent). Of course, James Dean's performance is still mesmerizing. And I love the music!

four stars giant

i have loved this movie since i was a child and i am 55 now i want to purchase this movie for my oldie but goodys. thank you tcm for playing giant.

Giant of a movie

Just a good moviewith great actors

A new viewpoint: Thanks TCM!

I've seen "Giant" dozens of times. Thanks to TCM, this is the first time I watched it focusing on Latino images. Doing so was much more interesting. They seem to have done a pretty good job, considering this film was made over 50 years ago. I like how it ends. Thanks TCM for teaching me a new way of watching shows.

Timely Epic

Rock Hudson and Elizabeth Taylor were are lovely looking couple in 1956. Maybe their good looks counted them or not. Now, they don't. What matters most now is the quality of acting. "Giant" is now a timely film in the US. As the nation addresses immigration, equality and status related issues, so does "Giant." TCM chose to show this epic because of how it contends with Latino images and issues. Happily, neither Dame Elizabeth nor Rock Hudson would have cooperated with bigotry of any brand. Both were social leaders in that regard. Dame Elizabeth continues to be, to her credit.

Dame Elizabeth and Rock Hudson

Marjorie.Campbell

5/15/09

I recall watching this film for the first time. Then, I thought what a beautiful couple Rock Hudson and Elizabeth Taylor made. That was long before I knew Hudson was gay. Dame Elizabeth knew and didn't care eons earlier. I'll always be fond of her for that since she was both right and well ahead of the US public's bigotry."Giant" is an important epic due to how it deals bigotry due to ethnicity. This is my second favorite film of Hudson's. Dame Elizabeth and he had the star power to take on such a controversial topic and how.

"Giant" Epic Seen A New Way

I have seen "Giant" several times, but when I watched it on TCM Thursday night 5/14/09 as part of its Latino Images in Film festival I saw this epic film in a new way. Besides being a story about the fortunes of a Texas cattle and oil family, it gives a frank depiction of Mexican Americans and their relations with caucasians and the poverty and discrimination they suffer. When I had seen "Giant" before, I mostly saw the interraction between the 3 main characters; Bick Benedict the headstrong cattleman, Leslie his wife, and Jett Rink the cowboy, and how their situations change as the story progresses. It is probably the first film to show Mexican Americans and their situation in a realistic way. This was James Dean's third and last film. He died way too young in a car crash at age 24. If only he had lived, we can only imagine the films he would have done and the great career he would have had. He would have been one of the greatest, along with Marlon Brando, Paul Newman, and all the others!

Don't mess with Texas!

I was born & raised in Colorado but have lived the last 10 years in Amarillo, Texas. It wasn't until I saw "Giant" that I began to have any sense of understanding or sympathy for the mentality of Texans. I don't want to insult anybody here suffice to say that the attitude of the Texans in this movie, when it comes to tradition vs. change, is dead accurate. Having said that, it's just a great movie no matter where you live. I thought it was interesting how George Stevens cast the actors. For the roles of the authority figures wanting to maintain the status quo, he cast traditional Hollywood movie stars embedded in the studio system. For the characters who threatened the status quo, he picked actors who threatened the Hollywood studio system in real life. And what can you say about James Dean? The scene of him walking his newly acquired land is a true piece of Americana that will last well into the future.

Gasbag

Consider:Sal Mineo in brownfaceThe white son-in-law comes back from the war, the Mexican kid doesn't.James Dean gripes about being poor, but then turns down ready money to keep the land Luz wills to him, even though it's not enough land on which to raise cattle. Then the land has oil.Rough and tough rancher father has son who wants to go to Harvard and be a doctor.Father is from Texas and son comes back from med school to minister to the poor Mexican ranch workers.Son then marries Mexican girl.Then father sees error of his bigoted ways.And the crowning scene: Elizabeth T. is back in Maryland for a spell, during a rough patch with Rock, and her sister's wedding is in the house. Rock arrives just as the service begins and manages to move just behind ET. Long take on anguished faces as service concludes. She turns, sees him, they fall into a clich.Gasbag.

A REAL GIANT

this was one of my favorites. One of the best with a giant of a cast.
*We protect your personal infortmation and will not provide it to anyone without your consent. For a complete explanation, please refer to TCM's Privacy Policy. By submitting your contribution, you agree to TCM's Terms of Use.