DVDs from TCM Shop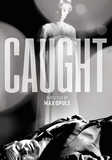 Caught A woman's dream marriage... MORE&nbsp> $16.21 Regularly $24.95 Buy Now
NOTES
Working titles for this film were Wild Calendar, Take All of Me, The Luckiest Girl in the World and The Best Things in Life Are Free. Art director Frank Paul Sylos' name is misspelled in the onscreen credits as "P. Frank Sylos," and actress Natalie Schafer's name is misspelled "Schaefer." Caught was the final film made by Enterprise Productions, Inc., an independent company formed in 1946. (For more information on the company, please consult the entry below for Ramrod.) According to a modern source, when Enterprise purchased Libbie Block's novel in 1946, it was to be the company's first production without a co-producing partner, and was to star Ginger Rogers. Rogers left the project in 1947 over script differences.
According to a September 1946 Los Angeles Times news item, Kathryn Scola was originally set to write the screenplay. According to a memo in the file on the film in the MPAA/PCA Collection at the AMPAS Library, dated March 20, 1947, Abraham Polonsky wrote an early draft of the screenplay. Modern sources indicate that Paul Jarrico, Selma Stein and Paul Trivers all wrote drafts of the screenplay or were contributing writers on the film. A March 1947 Variety news item noted that Charles Einfeld was set to produce the film beginning on April 22, 1947, with a $2,500,000 budget. Although a June 1948 Los Angeles Times news item reported that Richard Conte was considered for the part played by James Mason, and Kirk Douglas was named as a "likely" candidate for the role of "Ohlrig," a modern source claims that Douglas was announced to play "Larry Quinada." The picture marked English actor Mason's American film debut. Barbara Bel Geddes and Robert Ryan were borrowed from RKO for the picture.
According to PCA files, a February 14, 1949 memo from National Legion of Decency representative Reverend Theodore F. Little to Jospeh Breen requested that dialogue indicating that Ryan's character survives be eliminated, lessening the acceptability of divorce. The Legion threatened to give the film a "C" (or condemned) rating, and a note attached to the memo indicates that the scene was indeed cut from the negative for worldwide distribution. Hollywood Reporter production charts indicate that John Berry filled in for Opuls during the first month of shooting. Modern sources note that Berry replaced Opuls due to an illness, and that Berry was not aware that the producers planned to reinstate Opuls as the director immediately following his recovery. The secret deal was reportedly made in order to satisfy the filmmakers' creditors, who might consider a lesser-known director to be a threat to their investment. According to a modern source, Berry filmed a scene with actresses Frances Rafferty and Marcia Mae Jones (who are both listed on Hollywood Reporter production charts), but Opuls later cut the scene and deleted both women's names from the credits, although Rafferty does appear very briefly in the film.
Modern sources also indicate that the film was partly inspired by stories that Opuls told writer Arthur Laurents about billionaire Howard Hughes, with whom he worked on the 1950 film Vendetta . Film editor Robert Parrish, in a modern interview, recalled that Hughes gave Ryan his blessing to portray him in the film, and arranged to have Parrish secretly send him daily rushes of the film. Opuls is quoted in a 1978 interview as having said that he "had difficulties with the production over the script" and that "the ending is really almost impossible, but up until the last ten minutes it's not bad." Despite positive reactions by preview audiences, the film fell into obscurity soon after its release and never made enough money to save Enterprise from bankruptcy. Modern sources add the following additional crew credits: Stills Scotty Welbourne; Unit Production Manager Robert Aldrich; and Dolly grip Morris Rosen. Modern sources also add the following actors to the cast: Dorothy Christy (Wealthy shopper), Wheaton Chambers (Servant) and Merrill McCormick (Man in store).