DVDs from TCM Shop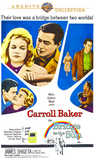 Bridge to the Sun An American woman marries a... MORE&nbsp> $16.95 Regularly $19.99 Buy Now
USER REVIEWS
See Detailed Ratings
Acting of Lead Performers

Acting of Supporting Cast

Director

Music Score

Title Sequence

Screenplay

Cinematography

Historical Importance

Would You Recommend?

0 Member Ratings
Rate the acting of the Lead Performers

Rate the acting of the Supporting Cast

Rate the Director

Rating of the Music Score

Rating of the Title Sequence

Screenplay

Creatively uses the camera to tell the story

Importance in Cinema history

Would you recommend for fans of this genre
Submit Ratings
Cancel
Write a Review
Read Reviews
NO REVIEWS AVAILABLE
The title has not been reviewed. Be the first to write a review by clicking here to start.
bridge to the sun

For whatever reason, (although I suspect the words "Pearl Harbor" had a lot to do with it) it took about ten years longer for this country to stop demonizing the Japanese than it did for us to do the same with the Germans. Consequently, it comes as no surprise that this film, made in 1961, depicts Japanese society as cold, rigid, militaristic, and devious. This results in the unintended irony of a film that purports to speak out against racism actually reinforcing the odious concept. Give it a D. P.S. The most laughable line in the film is when Carrol Baker's Southern gal waxes nostalgic about good ol Tennessee, where "women are treated like human beings." Yeah, as long as they don't try to get an abortion.

Gwen and Terry's Rough Time!

In "Bridge To The Sun", Carroll Baker and James Shigeta were a very winning team. They brought a great deal of personal warmth to the story of a very difficult marriage. At this stage of her career, it couldn't have been easy for Carroll Baker to make this kind of movie. Her "hot sex" image couldn't have been further from the concerns of this movie. Sean Garrison, who had an impressive beginning in "Splendor In The Grass", had a very small role here.

Crying

This film has made many women cry. I cried watching 2014's "Unbroken," a movie that Japan forbade being released anywhere in its country - 69 years (!) after the end of the war it started, a war full of constant Japanese atrocities on American POWs. If Japan ever gets around to really examining its past, its collective cry would be greater than a tsunami.

bridge to the sun

when are you going to show on tcm .I loved this movie saw when I was a teen and never forgot it.

Worth watching

I can not believe I have never seen this movie or even bits, clips or parts in any way in all my life of old movie watching. I enjoyed seeing the war from a different angle. I am now going to have to find the book and read it. It is a good movie to see the other side of WW II. It is well acted and the Japanese were played by Japanese. A real plus. I always loved James Shigeta and to see him in such a fine role is really a treat.

Bridge to the Sun

Terrific film. Thanks to the guest programmer who picked this film. I did not catch the name of the person who chose this film but it was a wonderful pick. Thanks so much.

Bridge to the Sun

I also saw this movie on TV once, about 40 years ago. I can remember weeping along with 4 of my sisters at the ending. What a great movie

Awesome Movie!!

I saw this movie as a teenage and am now in my middle 50's. What an impact this movie had on me!! I would love to see it on tv or out on dvd for purchase. I would love for my adult children to see this movie that I have raved about for years! Please get it out SOON!

Why OH Why!!!!!

I saw this movie on TV only ONCE,about 40 yrs ago...I have been searching for someway to get a copy of Bridge to the Sun for years since then...I would treasure it always the movie made that much of an impression on me.......I feel that others of this most recent generation could benefit from seeing it sooooo,why is it not out there..WHY OH WHYLois Rae

Bridge to the Sun - Other Books

As many have stated, this movie/book does give one the "few" accounts of an American "white women" in her relationship with an Asian (Japanese) in the very restrictive era of the 1930-1940's; especially the Post War period.I hope TMC has not fallen to the pressures of showing one the the first "inter-racial" relationship films Holloywood had produced.Other than the original book written by Gwen Terasaki, there is also a Japanese book, currently published in Japanese only in 1991 by the daughter, Mariko Terasaki Miller, base on her father's journals. Also there is a book more recent, published in 2009 by Lexington Books; " Terasaki Hidenari, Pearl Harbor, and Occupied Japan - A Bridge to Reality " by Roger B. Jeans.Hope to see the 1961 movie on DVD/Blu-ray one day.

Bridge to the Sun

Do you ever plan on putting this movie on TV and DVD - I saw this in the 70's and just fell in love with it. Sure would like to add this to my old movie collection. If you keep listings of those who want these type movies please keep me on the list for this particular movie. Thank you for all the good and old movies you put on TV -it's a joy to watch your channe.Barbara Adams

My #1 Film

I've seen the movie, read the book, and await the day I can own the DVD. This is a movie for all times.

Wonderful

I love this movie. I wish TCM would schedule it. I've been looking for it all over. I can't even find it on Netflix or Amazon.com. I would LOVE to see it again.

How do I recommend showing this film?

This is an exceptional movie that has stayed with me since I saw it as a child. How do I ask Turner to show this film? Thanks to anyone who can help.

a bridge to the sun

Have been telling family and friends about this movie for years.

Bridge to the Sun

Why can't Hollywood producers do a remake of this movie? On second thought never mind. They might butcher this movie anyway.It is a GREAT movie. I look forward on purchasing it on DVD.James Shigeta is such a GREAT actor. It's a shame he's not getting any good movie roles these days.

Bridge to the Sun

It is amazing to me that this movie has slipped through the viewing and production of so people. I love this movie. Unfortunately I feel it was still to soon after WWII, that the bitterness was still in the hearts of so many Americans and Japanese. I would love to see this again, and also on dvd.

love the movie bridge to the sun

I have been looking for this movie for years. I had seen it several times and tried to locate it in order to buy it for my collection. It is a fantastic movie and it would please me very much if TCM would release it for viewing.I have cast my vote and hope that it will soon air on my fav channel which is of course TCM.

I must be released on DVD/VIDEO

This is a fantastic movie. I must have seen it 30 times. I am having my 16 year old daughter watch many classic movies. I want her to learn to appreciate fine films,Bridge to the Sun. This movie needs to be released and TCM needs to play it during Prime Time hours.

A must for students

This film is a must for anyone majoring in Japanese Studies. There are few examples of the life of American's living in Japan during WWII. Sadly this film seems to just appear on TCM and the two times I have stumbled on it the listing was for the day and time were wrong. It needs to be released on DVD.

I didn't know anything about this excellent movie.

I didn't know anything about this excellent movie. You scheduled it late at night here, but I caught it by accident, having missed about a quarter of it. I didn't intend to watch it for long, but I was instantly interested and stayed glued to the set until the end, which was so touching I was sobbing. I was fascinated with the story, mesmerized by the acting and cinematography, and I wish I could get it on dvd so I could see the beginning too. Unfortunately, I am reading here that it isn't available. It's well up into the category of films that should be made available, not only for its quality, but as a historical and cultural icon of an important time in the world's history. I hope someone puts it out on dvd soon.

I am still so touched by this movie.

I couldn't stop watching this movie. I was caught up in the story and moved by the acting. She was so beautiful in every scene. I have read much about the people of Japan at that time in history and found the movie to be true to their mind set. Shooting the film in black and white added to the drama. The lack of musical score was a good choice. Thank you for preserving this wonderful film.

A movie to remember

I saw this movie in the early 60's when I was a teenager. Later I read the book. I have periodically checked to see if it came out on DVD but alas it has not...sadly. Now I see (by accident) that it is airing in our area on 9/21/09 at 1:00am on your station. I will MAKE myself stay up to watch this amazing movie and relive the feelings I had when I first saw it, 45+ years ago. Please release this in DVD form so all of us who were so affected by this film can relive it over and over again!

I look for this movie everywhere!!!

This ranks right along side of An Affair To Remember with Cary Grant!!! If it is not a classic, it should be!! Because it is a true story it pushes the boundaries of emotions to the limit!! It shows not only love, but the suffering of war to all sides and the power to survive against endless odds!!! Thank you TCM for presenting a movie I have longed to see again and to own it would be wonderful!!! Hopefully it will be released so that I may purchase it and have it my collection.Again thank you!! Susan

Bridge To the Sun Is a Stunning Movie

I saw this movie in the early 60's, and I have never forgotten it. I am also an avid reader and have read the book by Gwen Terasaki several times. We might be in the digital age, but the themes of war and prejudice are still relavent in the 21st century. If the movie can not be released, please show it on TCM.

I would love to see this movie again!

I saw this movie around 1965. It was so breathtaking. I still remember Carol's having dropped her lipstick in the punchbowl, but until I began checking to see if I could purchase it on DVD, I could not remember the actors/actresses names. All I could remember was the title of the movie, and the impact that the movie had on me. Please release it on DVD.

Show this outstandingly memorable movie please!!!

Since this outstanding movie is not available on DVD, TCM owes the public to periodically show this movie. Perhaps with more viewers exposed to this movie, the pressure to release on DVD could be increased.I saw this movie as a teenager in the 1960's and it was unforgettable. The storyline and acting were superb and it's social message is still appropriate today. I've emailed requests to TCM to show this movie to no avail. Perhaps others who have seen this movie and agree can email TCM. Since it is not available on DVD, the least TCM can do is show it on air!!!

Amazing film--why not on DVD?

I saw this as a teenager and was blown away. I cannot believe that it has disappeared.

Looking for this movie on DVD

My wife has been talking about this movie for ever and cannot find it on DVD. Where can we buy it???

OUTSTANDING ROMANTIC MOVIE

THIS IS THE MOST ROMANTIC MOVIE I HAVE EVER SEEING... THE ACTING WAS GREAT, AND THE STORY WAS AMAZING, I HAVE WATCHED THIS MOVIE OVER TWENTY FIVE TIMES AND I ALWAYS CRY... I WOULD LIKE IF THIS MOVIE CAN BE AVAILABLE TO BE PURCHASE.

Please bring this movie to DVD

I saw this movie for the first time when I was a teenager and fell under it's spell. I was so happy to see it again on TCM, as I had not seen it since. It still made me cry!

Great love story.

This movie is for the romatics. James Shigeta and Carol Baker gave excellent performances. Never could understand why James Shigeta wasn't a bigger attraction. He was an excellent actor and very handsome. I wish this movie was on DVD for the public. I would buy it in a heart beat.

Bridge to the Sun

I wanted to ask if this movie will be shown again any time soon. I think it is as great a love story as movie I have ever seen and it is true.I have called and searched everywhere to be able to see it again. I used to be able to sign up with TCM and get a reminder. But the way you have us do this now is so complicated I haven't been able to accomplish this. Can you help me.Thanks.

Appropriate title

This is the best movie I have seen that depicts the melding of the two cultures. It is not excessive in the portrayel of the clashes of the two cultures and they don't exploit the war to an extreme to obtain hyped up drama. Very well done and they use just enough of the Japanese language to make it realistic. I was in Japan for about one year in the mid-fifties and this film really brought back some fond memories such as the removal of shoes before entering a Japanese home. I hope this film will become available for home dvd purchase.

Well Balanced Film

I first saw this movie when it came out. At that time you saw double features for a mere pittance and you could sit through them again if you liked. I was a James Shigeta fan and had gone to see Flower Drum Song. Bridge was the second feature. I was mesmerized by the story. I sat through them both 2 times and returned on the weekend and did that again. Why this film is not available I will never understand. It's a great story as well as being very balanced.

film emotion regressed rather than progressed.

caught this after a 3rd of the way. seems that the Historian John Toland weaves this story in a historical novel of his. amazing how the writer/director/actors did a superb job of not hyping up and trashing the complexity of bi-cultural relationship between gwen/terasaki. I have never seen an american film get the japanese perspective of culture/spirit right until watching this movie. a monumental accomplishment to this end. crihton/rising sun, tom cruse/last samurai, memoirs of a geisha - absolute rubbish!!! it's a shame that after over 40 years that hollywood has not got the correct mood right. makes me wonder "why?" (extreme tongue in cheek)this movie is ahead of it's time in it's portrayal of the japanese/american marriage in direct relationship and proportion to james earl jones/jane alexander in "the great white hope."

Engrossing Film

I first saw this movie on TV during the late sixties. Back then I was kept riveted from beginning to end. Seeing it again last night after probably forty years, was mesmerizing. I remembered the basic story line, but only the perspective of a lifetime really brought out the depths of this truly amazing film. Sorry for all the superlatives, but this movie is a gem of our cultures.

Excellent!

Seen this film and read the book several years ago and it amazes me every time how it touches a heart cord! Excellent film depiction of both cultures for early 1960s mainstream Hollywood. Beautifully staged interlaced with great screen romantic presence between James Shigeta and Carroll Baker, this film stays with it's viewer a long time after.

Wonderful!

I caught this movie halfway through and wish I could get a copy of this. What caught me at first was Carroll Baker whom I recognized from "How the West was Won". Interested in the Japanese culture since I was young, and as an American caucasian with an Asian husband, the movie was perfect for me to watch. After some quick internet digging I found it was based on an autobiography (my daughter guessed first that it was!) Most interesting to me was the cultural struggles that the couple went through (something all interracial marriages go through) as well as doing what was best to keep their family safe and together.

Wonderful Movie

I enjoyed this movie. It was a wonderful movie. To think it was about a woman from Johnson city, Tn. That is where i live.I remember my mother talking about this movie when i was a little girl. It is the best movie i ever watched.

UNFORGETTABLE MOVIE

I saw this movie as a teenager and was so impressed that I never forgot it. IT made me aware of the hurtfulness of prejudice. I have wanted to se it ever since and hope it will become available on DVD so I can buy it and watch it and share it with my children and grandchildren.

I fell in love with this movie and James Shigeta!

I watched this movie as a teenager in the 70's. I remember being touched so deeply by the passionate love enjoyed between two people despite their very different cultures. The setting is at the beginning of WWII, the story is was very provocative at the time, and still resonates today. Despite the terrible experience of war, and displays of predjudice from both the Americans and the Japanese based on fear, this couple never lost their devotion for each other. they certainly proved that love is unconditional. I aspire to this belief. I wish I could buy it because it is truly a wonderful film with first class acting, and beautifully photographed. One peice of advice if you are lucky enough to watch this one, buy some tissue!

Great Historical Film!

This was a suberb film starring Caroll Baker and James Shigeta. Also has a great love scene and kiss without overdoing sex like so many movies today. It is one I can watch with my grandchildren and not be embarrassed by graphic sex! Let's at least show it on TCM!!!!

A touching movie, Bridge to the Sun

Thanks to Mary Pressley. She said it all for me.

Bridge to the Sun

Wonderful, true love story. Haven't seen this movie in about forty years. Just thinking about the closing scene always brings a tear to my eye. Would love to see it again but am not able to find it anywhere.

Touching Movie

I first saw this movie when I was a young girl. I again saw it a couple of years ago, and the strife in the movie between an American woman and a Japanese man before, during, and after WWII still touches my heart. Knowing this is a true story endears it only more. The last scene when Gwen and her daughter are leaving Japan, and Terry knowing he is dying, holds on to his Japanese customs of not showing his weakness makes me cry everytime. I know this movie is a little old fashioned, but I believe the story is still understood in today's society.
*We protect your personal infortmation and will not provide it to anyone without your consent. For a complete explanation, please refer to TCM's Privacy Policy. By submitting your contribution, you agree to TCM's Terms of Use.