DVDs from TCM Shop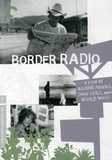 Border Radio Two musicians try to find... MORE&nbsp> $29.95 Regularly $39.95 Buy Now
Home Video Reviews
A crime caper/road movie shot on the fly by three UCLA film students over the course of four arduous years against the backdrop of the dying Cal-Punk subculture,
Border Radio
(1987) includes in its end credits crawl "many curses on those who tried to thwart us." Postscript jokes and jabs are all the rage among indie filmmakers working in the digital age but twenty years ago the makers of
Border Radio
had to rub-on their credits one letter at a time; knowing that makes their collective bitterness all the more intense and their perseverance in the face of adversity that much more admirable. Given a limited release in 1988 and seen most commonly via video tape and rep screenings, the $82,000 production was a labor of love that never would have been made had its directors not been drunk on youth, aspiration, blissful ignorance, and cheep Mexican beer. "Working with nothing" but $2,000 in seed money donated by, of all people, Vic Tayback (then flush from a regular paycheck on the CBS sitcom
Alice
) and stealing services from their alma mater's film department by dark of night, Allison Anders, Kurt Voss and Dean Lent captured a moment in American rock history that had all but vanished by the time they sent their last foot of 16mm reversal stock through the camera.
The sketchy plot, elliptically rendered via unreliable character testimony (and then tossed out the car window after an hour with
Nouvelle Vague
insouciance) finds up-and-coming punk rocker Jeff Bailey (Flesh Eaters frontman Chris D, now a respected film programmer and historian) getting the hell out of Dodge after ripping off a stingy club owner for a thousand dollars and a handful of Quaaludes. Desperate to learn of Jeff's whereabouts, common law wife Lu (Luanna Anders, sister of Allison) presses bickering bandmates Dean (John Doe) and Chris (Chris Shearer) but is only able to determine that Jeff is probably hiding out down in Mexico. Calling off a casual affair with Chris but leaving her young daughter in his dubious care, Lu sells her car to square Jeff's debt and follows the absent father of her child south of the border.
Made pre-Sundance, before American independent cinema became a VIP lounge for Hollywood headliners killing time between big ticket gigs,
Border Radio
is refreshingly grungy and down-at-heel, partly due to its 16mm origins and partly in visual allegiance to Cassavetes and Godard, to Wim Wenders and Robert Altman, as well as to Michael Apted's
28 Up
, whose to-camera question and answer interviews it co-opts. Despite its stylistic debts,
Border Radio
never feels studied or hobbled by its influences. The style is rangy and loose, and while the acting is at times self-indulgent it does feel true to the characters' hunger, their pretensions and self-delusions. Some of the production's more lyrical moments were unplanned (a run of wild horses on Ensenada Beach) and throughout offers a rear view of a Los Angeles that no longer exists. Footage was grabbed in such defunct punk landmarks as Chinatown's Hong Kong Café, Hollywood's Disgraceland and the Hully Gully Studios in Atwater Village. Filling out the grubby mis-en-scene are dozens of cut-and-paste posters for such punk bands as D.O.A., the Alley Cats and Human Hands, and nods to the short-lived Burbank venue Joey Kills, the old Rockaway Records and the New Beverly Cinema. Co-director Allison Anders saw her daughter Devon (cast as sister Luanna's love child) grow from ages 7 to 11 and outgrow all of her original costumes.
"We had thugs talking pop culture long before... certain individuals," Allison Anders laughs early on in an amusing and warm director's commentary that she shares with former lover and continuing collaborator Kurt Voss. They're fun tour guides, providing information (and whereabouts) on bit players, costume pieces and even background bric-a-brac and remarking how
Border Radio
's best shots could never have been captured on a professional studio shooting schedule. A more rambling but no less informative and friendly commentary comes courtesy of stars Chris D., Luanna Anders, John Doe, Chris Shearer and Blasters guitarist Dave Alvin (who appears in the film as a rockabilly snitch who sings his information). It is at times difficult to distinguish between the male speakers here but the talk is fun and presents another side of the making-of, with the actors bitching about not being able to cut their hair for three years. Doe and Alvin laugh off the script's lack of savvy about the record business and Alvin identifies a music cue for which Oliver Stone later paid $15,000 to use in
Wall Street
(1987). It's an oversight and a shame that neither of the commentaries broach the subject of how the late Vic Tayback came to be associated with the project, a fact only alluded to in Chris Morris' otherwise excellent liner notes.
A comprehensive assortment of extras is grouped under the collective title "Highway 5 Revisited." Made in 2002, "The Making of Border Radio" is short and sweet at 15 minutes and consists of talking head testimonials from all of the principal players, including co-director and cinematographer Dean Lent. The featurette repeats some material from the commentaries but the stories are good no matter how many times you hear them. Anders and Voss discuss how their intended straight-up noir feature morphed into a rock film as they added more club musicians to the cast. A theatrical trailer, radio spot, deleted scenes, cast/crew bios, a gallery of haunting production stills taken in Echo Park by Dean Lent and a Flesh Eaters video are all included in the bonus package.
Another unexpected pearl from The Criterion Collection,
Border Radio
is presented in its original aspect ratio of 1.33:1, with the image slightly pillarboxed for playback on widescreen monitors. Although the disc boasts a high bit rate throughout, it bears mentioning that the source material was particularly vulnerable to surface damage. A digital clean-up was carried out from the original 16mm source but
Border Radio
remains coyote ugly, as intended. It's like the man said... it ain't the years, it's the mileage.
For more information about
Border Radio
, visit
The Criterion Collection
. To order
Border Radio
, go to
TCM Shopping
.
by Richard Harland Smith