DVDs from TCM Shop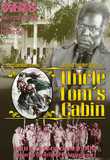 Uncle Tom's Cabin A gentle slave tries to... MORE&nbsp> $21.95 Regularly $29.95 Buy Now
NOTES
DVDs from TCM Shop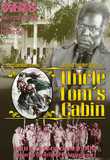 Uncle Tom's Cabin A gentle slave tries to... MORE&nbsp> $21.95
Regularly $29.95 buy now
According to a Variety news story in September 1952, this film was released in 1950 illegally in a sound version in which a narrator read the original titles. The perpetrator, Howard G. Underwood of Pine Grove, KY, removed the original Universal credits and substituted credits which read, "Howard G. Underwood presents Uncle Tom's Cabin. Produced by Howard G. Underwood, Copyrighted 1950." Universal sued for damages, an injunction against exhibition, seizure of prints and destruction of prints and negatives. In September 1952, a U.S. Marshal in Lexington, KY seized and impounded three prints of the film from Underwood's garage, in accordance with a court order.
Variety noted, "Strange aspect of the case is that the film has been showning in hundreds of theatres and drive-ins and has been doing tremendous biz, often outgrossing many present-day pictures." According to an audio transcription at NYSA, the 1950 version opened with the following statement: "Please do not form an opinion of this great motion picture from the opening scenes. Remain here in this theatre during its complete showing. We assure you you will be rewarded by its greatness."
In 1958, Universal rereleased this version of Uncle Tom's Cabin with a musical score composed by Erno Rapee and an introductory sequence starring Raymond Massey as Abraham Lincoln. According to the Variety review of the released film, Massey is seen visiting Litchfield, CT, Harriet Beecher Stowe's birthplace, where he speaks about "the 100-year-old propaganda novel and prepares the audience to accept the 'overemphatic' screen acting of the silent era." Massey also provided a voice-over narration throughout the film.
For information on other adaptations of Stowe's novel, please consult the entry for the World Film Corp.'s 1914 Uncle Tom's Cabin, directed by William Robert Daly and starring Sam Lucas (see AFI catalog of Feature Films, 1911-20).