DVDs from TCM Shop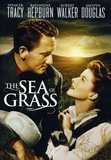 The Sea of Grass Katharine Hepburn and Spencer... MORE&nbsp> $14.95 Regularly $19.98 Buy Now
NOTES
DVDs from TCM Shop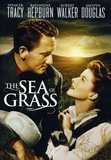 The Sea of Grass Katharine Hepburn and Spencer... MORE&nbsp> $14.95
Regularly $19.98 buy now
The following written prologue appears after the onscreen credits: "This story takes place for the most part against the background of the sea of grass-that vast grazing empire which once covered the western part of North America from the great plains to the Rocky mountains, and beyond." An April 1946 New York Times article notes that M-G-M bought the film rights to Conrad Richter's novel in 1937. According to New York Times, the film was first placed on M-G-M's production schedule in 1938, and was later shelved following several "screenplay difficulties." When the project was revived in 1946, the studio designated a starting budget of $2,500,000 and, at one point, considered starring Van Heflin in the role played by Robert Walker. The New York Times article also notes that 40,000 feet of background footage was shot in Nebraska in June 1945, in advance of principal photography.
Most of director Elia Kazan's early films were made at Twentieth Century-Fox, and The Sea of Grass was the only film he made at M-G-M. A June 1946 Hollywood Reporter news item notes that Richard Rosson, who directed the company's second unit, worked on location in Gallup, NM. The film marked actor Melvyn Douglas' first picture since completing his World War II military service. A March 1946 Hollywood Reporter news item listed Beverly Tyler and Tom Drake in the cast, but they did not appear in the final film. Tyler, according to an M-G-M News item, was set to play the part of the daughter of "Lutie Cameron." Various contemporary news items in Hollywood Reporter list actors Ray Weaver, Melvin Martin, Jack Perrin, James Cooley and Beth Bolden in the cast, but their appearance in the released film has not been confirmed. A replica of a New Mexico city of the 1880s was constructed on M-G-M's backlot and used for exterior shots. Additional filming of backgrounds took place at Vasquez Rocks, in Chatsworth, CA.
Contemporary sources reveal that The Sea of Grass was one of the highest grossing films of 1947, earning in excess of $3,100,000 in its initial release. Modern sources note that Kazan criticized M-G-M's decision to film the picture primarily on the studio backlot, because of Tracy's unwillingness to work on location. According to a biography of Katharine Hepburn, all exterior scenes in the film were shot on a sound stage in front of a rear projection screen displaying stock footage of the outdoors. In a modern interview, Kazan denounced the use of rear projection, stating, "I should have quit as soon as I heard that. I'll never be a studio director."