DVDs from TCM Shop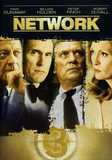 Network Television programmers turn a... MORE&nbsp> $10.95 Regularly $14.98 Buy Now blu-ray
USER REVIEWS
See Detailed Ratings
Acting of Lead Performers

Acting of Supporting Cast

Director

Music Score

Title Sequence

Screenplay

Cinematography

Historical Importance

Would You Recommend?

0 Member Ratings
Rate the acting of the Lead Performers

Rate the acting of the Supporting Cast

Rate the Director

Rating of the Music Score

Rating of the Title Sequence

Screenplay

Creatively uses the camera to tell the story

Importance in Cinema history

Would you recommend for fans of this genre
Submit Ratings
Cancel
Write a Review
Read Reviews
NO REVIEWS AVAILABLE
The title has not been reviewed. Be the first to write a review by clicking here to start.
breaking..bad news.. might be..entertainment

people might not remember that faye dunaway had one of the greatest runs or eras that an acting talents ever had.there was a time when she was considered step for step as impressive as meryl streep. she picked the stories that halted her momentum..but i respectfully hope that people who remember her for super girl or mommy..well.. that they look at her work before that. the story is a funny..downer. there are things in journalism..that mirror it in some way. the line can blur pretty quick.cbs this morning..charlie rose..former regular reporter..now mainly an interviewer..appeared in an episode of breaking bad doing a fake interview. one of his co workers has done a number of appearances on entertainment shows weakening their standing. another co worker of his appeared on a fictional show called blue bloods ..doing a fictional interview. i get the idea of real journalists doing fictional interviews in the old days. most people could still trust the integrity of journalism. it is different now. it might be easy to understand if a secret source would not trust anderson cooper. if he does not have kathy griffins back in a tight spot..they might think he will not have theirs. network is showbiz..real news should never be. and let us go to kermit the frog with this just in..

Just superb!

Here we are in 2017 and I'm wishing this film was on a continuous loop somewhere! It's satire come to life in today's world and a huge morality play which should be seen by all. There isn't a bad performance in the entire cast and the dialogue is biting. Lumet's direction brought this film to life. Peter Finch's tour de force portrayal is one of the greatest performances of all time. Five stars aren't enough!

Pop Goes the Evil

In 1978 this movie aired on TV in edited format- without the essentials of rotten language & demonstrative sex. I was at one with the speeches aptly noted by a previous reviewer. The wife of the Bill Holden character was the authentic casualty rightly noted by another reviewer. From the JFK assassination to the Florida shooting act, any of us may play a part in the ratings game that accounts to 'Big Bro'. Oh, the graven motion & still imagery- how will this balloon in which our minds dawdle in captivity- be popped? What a genuinely awesome prospect!

Network

A remarkable satire and a great showcase for the acting talents of Peter Finch, William Holden, and Faye Dunaway "Network", by Paddy Cheyefsky, becomes a welcome treat for anyone interested in television in the making. In this story there is NBC, ABC,CBS,and...UBS which is where our characters are. UBS needs a hit show and they find a way by transforming Peter Finch's news anchor man into a lecture-type news show and the programming gal comes up with a series hit based on the activities of a terrorist group. The famous line in "Network" is "I'm as mad as Hell and I'm not going to take this anymore" underlines the chaos in society and the need for something better. In ways.....we see something of the same thing today.

network

Good movie that is kept from greatness by Paddy Chayevsky's "Look Ma! I'm an Important Writer!" screenplay. You can sense the soapbox in every scene. Give it a B.

"Terrorist of the week...."

A visionary masterpiece. It only gets more and more true as time goes on.

Tremendous script

I did love that Rocky got the Oscar at the time. It was new then, and very inspiring, but Network may be a better picture and was certainly prophetic and timeless. The script by Paddy Chayefsky is truly brilliant. It is a series of tremendous speeches given by each character. Ned Beaty is simply overwhelming as the powerful network owner who delivers a speech that would certainly be delivered by someone like Donald Trump today. Holden has several speeches that are very much harder to make believeable because they are about personal issues but he does very well. Finch is just superb as the news anchor with a message from God. I like him best when he is sweatiest. But Robert Duvall steals the show as the cynical, ruthless network head who plots until he takes Holden's job. He makes his speeches sound totally natural. It's too bad in his old age he became so mannered. Dunaway is chilling as she plans Finch's murder with the emotion she uses to pick a toothpaste. Also, I think Glen Beck took his playbook for his on screen persona from Finch's in this movie.

Rocky Best Picture? Are you joking?

Network was robbed when they chose the Best Picture for 1976. Who wouldhave thought that it would be so relevant today with all those silly reality shows on?

Fantastic

Fantastic performances by Peter Finch and the rest of the cast. Amazing, how what might have been considered fantasy to a lot of us in this movie, when we first saw it, is considered reality, today.The biggest surprise to me, was Ned Beatty's performance as the owner of UTN, Arthur Jensen. His speech to Howard Beale, just grabs you, pushes you back in your seat, and you dare not move. He almost stole the show from Peter Finch. I had to wonder, where has this guy been hiding all thise years? Can't believe someone of his caliber, was cast as the clumsy oaf, Otis, who was second banana to Lex Luthor, in the Superman movie. I think if Mr. Beatty was cast as Lex Luthor, he would have scared the crap out of Superman, without kryptonite. Meaning no disrespect to Mr. Hackman.

Must-Watch Cinema.

One scene that gets overlooked but shouldn't is the one where Arthur Jensen gives Howard Beale an in-your-face nuclear verbal beatdown. Jensen harangues that corporations are much more important entities than the nations of the world and threatens Beale to not interfere with this. Listen very closely to this tirade the next time you watch this film. Unfortunately such a mentality is running rampant in our world today.It should be noted that Howard Beale is comparable to a character in another movie from the same decade, Mongo from Blazing Saddles. Both were used and abused. The main differences were that the latter was aware that he was "only pawn in game of life" and that he didn't meet a violent end. Couldn't say that about the former.

Network

The film that should have won the Best Picture Oscar of '76. TV executives ignore the warnings about putting a deranged anchor back on television. Excellent acting overall; Finch, Dunaway & Straight won Academy Awards for their work, making this the second film to win 3/4 acting awards, Holden & Beatty were nominated as well. Chayefsky's Oscar-winning, satirical screenplay is just as memorable as the acting & under Lumet's direction, makes a story about the sleaziness of television people & our need to be entertained by their programs. A powerful drama indeed. I give it a 5/5.

Satire Come Tree

One of my favorite movies of all time, Network is a tremendous feat in filmmaking. Paddy Chayefsky turns out his most brilliant script in his illustrious career that included Marty and The Hospital. The satirical elements are top notch, as evidenced by its getting better as time passes. Peter Finch turns in an astoundingly insane performance in the Oscar-winning turn as Howard Beale, the network anchor who loses his mind and is killed because he had bad ratings. Faye Dunaway, in an Oscar-winning turn as Diana Christensen, makes a potentially train-wreck unbelievable character into a train-wreck believable character who is so obsessed with good ratings that it invades every aspect of her life. William Holden, in an Oscar-nominated turn as Max Schumacher that is arguably his best performance on film, is the most human element of the entire film. Deeply flawed and down on his life, he is having a mid-life crisis in his late 50s. Robert Duvall is quite good as Frank Hackett, the network head, who is full of himself. Ned Beatty, just two years after his memorable debut in Deliverance, gives an Oscar-nominated performance as entertainment conglomerate chairman Arthur Jensen in what amounts to about 5-7 minutes of screen time. Beatrice Straight rounds out the phenomenal performances with her Oscar-winning turn as Louise Schumacher, Holden's wife. Her 5 minutes of screentime make her performance the shortest to win an Oscar, though it is well-deserved. In just about 5 minutes, she convincingly endures all of the stages of grief. Sidney Lumet's direction, as always, is superb.

Truth

Brilliant satire of the society in which we live: ignorant and proud of our ignorance!

1976 Prophecy - 2011 Reality

"Network" (1976), screenwriter Paddy Chayefsky's brilliant and dark satire of the TV industry, is a prophetic and cautionary look at the power of media to influence the public, and it's skewing of their perception of reality and fantasy. Peter Finch (in his Oscar winning performance) plays neurotic veteran news anchorman Howard Beale, who believes he's has a visitation from a divine power which compels him to become "the Mad Prophet of the airwaves" and preach about "real intransient human truth" and rail against the insidious evils of TV and its influence. When "Network" came out there were only three major networks. Today, 35 years later there's cable TV with hundreds of channels, and also the internet, so a concept like "The Howard Beale Show" that was shocking in 1976 is commonplace in 2011, with reality shows and other "Junk TV" progams. Truly TV has become what Howard Beale professed it to be - "a circus with jugglers, acrobats and clowns, in the boredom killing business" The rest of the "Network" cast is terrific - William Holden, Faye Dunaway, Robert Duvall, Ned Beatty and all the others. Also an excellent script by Chayefsky and brilliant direction by Sidney Lumet. Howard Beale said it all with his famous line "I'm mad as hell and I'm not gonna take it anymore"! I could say the same about TV, which when I was growing up was very entertaining and worthwhile. Today however, TV has disintegrated into a mess of mindless sitcoms, reality shows and tell-all-my-family secrets talk shows. Whoever coined the term "Trash TV" was so right on, because that's modern TV in a nutshell. That's why I always watch TCM!

Not mad as hell about it.

It was okay.

Electrifying

This movie really struck a nerve. I now know where V for Vendetta get's it's influence. I abousulty loved the energy and realness. To think I was born in 1976. I will definitly make this a part of my collection.

so great it's scary

this is ne of those movies that shows how little the world really changes it has one of the best screenplays ever chayefsky was a genius and a "soothsayer" and what a cast william holden is the best he should have won best actor and finch should have beee in the supporting category but why grouse about that now this is another one of those movies that is hard to resist

UNFORGETTABLE

THIS IS A MOVIE THAT IS HARD TO FORGET. IT IS SO EXPLOSIVE.IT ALSO HAS A GREAT CAST AND A INTERESTING STORYLINE.I ALWAYS ENJOY WATCHING IT.

Watching this now

And I love it.

"Network"

A great Sidney Lumet film, showing the incrediable power of the media. Excellent performances by all, especially Peter Faulk. A must see film.
*We protect your personal infortmation and will not provide it to anyone without your consent. For a complete explanation, please refer to TCM's Privacy Policy. By submitting your contribution, you agree to TCM's Terms of Use.