DVDs from TCM Shop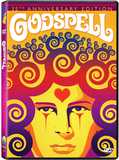 Godspell Contemporary hippies relive... MORE&nbsp> $6.15 Regularly $9.99 Buy Now
Quotes
DVDs from TCM Shop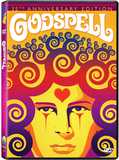 Godspell Contemporary hippies relive... MORE&nbsp> $6.15
Regularly $9.99 buy now
Judas


Now what the Good Master is telling us all right now is that up in Heaven, there are about a hundred million little tiny angels about 'yea' by 'yea', and they all take shorthand. And every time you do something silly, they write it in a...

Jesus


No, no.

Judas


That's not what the Good Master is telling us?

Joanne


C'mere Jesus, I got something ta show ya!

Jesus


Did I ever tell you I used to read feet?

Jeffrey


You used to... what?

Jesus


Some people read palms or tea leaves. I read feet. Look what it says!

Jesus


Ahh, it says "Rejoice."

Jeffrey


It says "Keds."

Judas


Then the man they called Judas Iscariot went to the chief priests and said, "What will you give me to betray him to you?" They paid him thirty pieces of silver, and from that moment he began to look out for an opportunity to betray him.

Jesus


Consider the lilies of the field. They don't work. They don't spin. Yet I tell you -- Solomon in all his splendor was not attired like one of these. Now, if that's how God clothes the grass, which is here today, and tomorrow is thrown unto the fire, will He not all the more clothe YOU?