DVDs from TCM Shop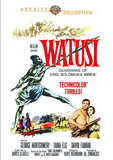 Watusi In a remake of King... MORE&nbsp> $17.56 Regularly $21.99 Buy Now
NOTES
DVDs from TCM Shop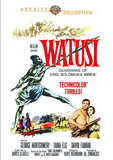 Watusi In a remake of King... MORE&nbsp> $17.56
Regularly $21.99 buy now
The working title of the film was Return to King Solomon's Mines. A Hollywood Reporter news item from April 1958 stated that Floyd Simmons was under consideration for the starring role of "Harry Quartermain." As noted in Hollywood Reporter, shortly after completing editing on Watusi, director Kurt Neumann died. Although the United Artist film Counterplot, which Neumann directed, was released at the very end of 1959, it was in production in 1957, making Watusi Neumann's final film.
The film was loosely based on H. Rider Haggard's classic novel, King Solomon's Mines, which M-G-M had previously filmed in 1950, starring Stewart Granger, Deborah Kerr and RIchard Carlson, directed by Compton Bennett and Andrew Morton (for more information on that and other versions of the Haggard novel, please consult the entry in AFI Catalog of Feature Films, 1941-50).
According to a Hollywood Reporter news item and several reviews, M-G-M used several thousand feet of footage from King Solomon's Mines in Watusi, including the famous wild animal stampede sequence. Several long shots in Watusi include Granger, Kerr and Carlson. In Watusi, which is set twenty years after the novel, the safari adventure is centered on "Harry Quartermain," the son of famed white hunter "Allan Quartermain," who is the protagonist of the novel. Haggard also wrote a sequel, Allan Quartermain, in which Harry dies. In 1958 and 1987, Richard Chamberlain portrayed Allan Quartermain in King Solomon's Mines, which was directed by J. Lee Thompson, and Lost City of Gold, which was directed by Gary Nelson.