DVDs from TCM Shop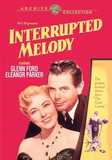 Interrupted Melody True story of Australian opera... MORE&nbsp> $14.36 Regularly $17.99 Buy Now
NOTES
DVDs from TCM Shop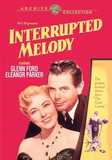 Interrupted Melody True story of Australian opera... MORE&nbsp> $14.36
Regularly $17.99 buy now
The film's opening credits modified the standard disclaimer to read: "But for few people, events and institutions prominent in the world of opera, all other events, characters and institutions depicted in this photoplay are fictitious..." As depicted in the film, dramatic soprano Marjorie Lawrence (1907-1979) left her native Australia for Paris in 1928, and made her professional debut in Monte Carlo in 1932. She made her Metropolitan Opera debut in 1935, and was at the peak of her career when she married Dr. Thomas King in 1941. After being stricken with polio, Lawrence entertained troops in the South Pacific in 1944, and toured occupied Europe in 1945 and 1948. Lawrence stopped performing in 1952, and became a voice instructor and director of opera workshops.
In an April 1955 article in Cosmopolitan, gossip columnist Louella O. Parsons wrote about attending a party at the home of agent Wynn Rocomora, at which Lawrence, King and actress Greer Garson were also guests. Parsons claimed that the idea for the film version of Lawrence's life was born that night, but that the project was delayed because of emergence of new technological developments, such as 3-D and CinemaScope: "The Lawrence story...had to wait until our producers found out whether the public was going to want its pictures upside down or inside out."
December 1951 Hollywood Reporter news items named Deborah Kerr, and then Lana Turner, as the star of the film, and a July 1952 news item reported that Garson would portray Lawrence. Hollywood Reporter news items add Nestor Eristoff, Dick Simmons, James Drury and Ronald Green to the cast, but their appearance in the final film has not been confirmed. Although an April 1954 Hollywood Reporter news item stated that Lawrence's voice had been recorded for the film, opera star Eileen Farrell provided the singing voice for Lawrence's character. According to an October 1954 news item in Hollywood Reporter, Joseph Ruttenberg substituted for cinematographer Paul C. Vogel after Vogel was injured in an automobile accident. Both men are listed as directors of photography in the onscreen credits. A January 1953 Hollywood Reporter news item named Wolfgang Martin as music director, but Walter Du Cloux is credited onscreen. Leopold Sachse, who portrayed himself in the film, was a longtime stage director at the Metropolitan Opera.
According to studio publicity material contained in the film's production file at the AMPAS Library, the design crew used oversized props, such as a telegram and pill bottle, so that these objects would appear normal-sized on the CinemaScope screen. Interrupted Melody received the Academy Award for Best Screenplay and was nominated for Best Actress (Eleanor Parker) and Best Costume Design (Color).