DVDs from TCM Shop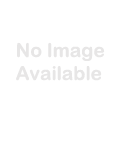 New Mexico Captain Hunt of the cavalry is... MORE&nbsp> $6.95 Regularly $8.99 Buy Now
NOTES
DVDs from TCM Shop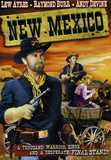 New Mexico Captain Hunt of the cavalry is... MORE&nbsp> $6.95
Regularly $6.98 buy now
Material in the film's pressbook states that producer Irving Allen "hopes that the picture will raise a chorus of popular voices demanding that something be done for the Indian-just as such films as Home of the Brave, Gentleman's Agreement, Pinky and Lost Boundaries clamored for a square deal for their minorities." (See AFI Catalog of Feature Films, 1941-1950 for entries on the above films for more information.) The pressbook also comments that "the film suggests strongly that Lincoln, had he lived long enough, would next have turned to the Indian in his role of great emancipator." A July 1, 1950 International Photographer article called the film "the newest in a film cycle to interest itself in minority problems." They stated, "It seriously and conclusively points up the American Indian's unfortunate plight by leveling a penetrating lens at the unscrupulous, merciless and ruthless forces which brought about his decline."
The film was originally listed in reviews and release charts as having a May 18, 1951 national release, but was subsequently pushed back to August 24, 1951. According to news items, Irving Allen purchased the original story by Max Trell in October 1946 and originally planned to star Eddie Albert in the film. According to a Los Angeles Times news item in December 1949, Lew Ayres planned to co-direct, in addition to starring in the film. News items and material in the pressbook state that the film was shot for three weeks on location in New Mexico at Gallup and the Paguate pueblo at Acoma Rock.
Information in the MPAA/PCA Collection at the AMPAS Library states that some filming was done at a ranch in the Santa Susana Pass in California. Over 300 members of the Navajo, Zuni and Laguna tribes appeared in the film, and the Zuni and Navajo tribes were paid $25,000, according to the pressbook. Interiors were shot at Motion Picture Center in Hollywood, according to reviews. According to New York Times, the film cost $635,000 to make. Peter Price, who played "Charlie," was the grandson of blackface comedian George Moran. According to New York Times, the film was the first feature issued on a new Ansco print stock. Reviews were critical of the color process. Harrrison's Reports noted that the color "is atrocious, with the exception of some exterior scenes; the faces and hands of the players are ceramic-that is, in terra cotta." New York Times commented, "the whole thing has been pretentiously smeared in Ansco color which makes the cast, Indians included, look lobster-red."