DVDs from TCM Shop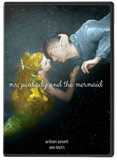 Mr. Peabody and the Mermaid A middle-aged man accidentally... MORE&nbsp> $14.35 Regularly $24.95 Buy Now blu-ray
USER REVIEWS
See Detailed Ratings
Acting of Lead Performers

Acting of Supporting Cast

Director

Music Score

Title Sequence

Screenplay

Cinematography

Historical Importance

Would You Recommend?

0 Member Ratings
Rate the acting of the Lead Performers

Rate the acting of the Supporting Cast

Rate the Director

Rating of the Music Score

Rating of the Title Sequence

Screenplay

Creatively uses the camera to tell the story

Importance in Cinema history

Would you recommend for fans of this genre
Submit Ratings
Cancel
Write a Review
Read Reviews
NO REVIEWS AVAILABLE
The title has not been reviewed. Be the first to write a review by clicking here to start.
Mr peabody and the mermaid

PLEASE PLAY THIS MOVIE.. IT IS A CLASSIC PLEASE BEFORE I DIE THANK YOU

Mr. Peabody and the mermaid

Please play thisMovie !!! I watch TCM each and every day and have waited years to watch this classic a favorite movie of mine since I was a child who grew up in the 50's . And if you ever have an off day , which I doubt , I'd love to see One Touch of Venus with Ava Gardner ! Still waiting in Arkansas . Thank you in advance.

Mr. Peabody and the Mermaid

A truly delightful fantasy and classic. I wish it was on more often.

Mister Peabody and The Mermaid

Please Play this movie...I have been reading a biography on William Powell...He was an extraordinary actor and human being...I love his acting and every movie I have ever seen him in...It's just time to show this movie...don't you agree?

Mr. Peabody and the Mermaid

I saw this movie many years ago and loved it. Ann Blyth is delightful and William Powell is charming. Would love to see TCM play it again. Please put this movie on your schedule soon. Thanks.

Finally available in the US!

For all those who have been complaining about this wonderful film not being available on home video - now it is. Olive Films has at last released it on Blu-Ray (no regular DVD, unfortunately). The Blu-Ray disc won't play in a regular DVD player, but if you have a Blu-Ray player - or, I understand, a Sony PlayStation - you're in luck!

THIS IS MY FAVORITE MOVIE STARRING ANN BLYTH

THE IS ONE OF ANN BLYTH'S EARLIER FILMS, SHE WAS ONLY 18 YEARS OLD WHEN SHE MADE THIS FILM. IT WAS A NON- SPEAKING ROLE FOR HER. SHE WAS SO EXPRESSIVE THAT HER FACE AND BODY TOLD HER STORY, HOW SHE FELT, WHEN SHE WAS HAPPY, SAD, ANGRY, JEALOUS, HER LOVE AND PASSION IN HER HEART FOR WILLIAM POWEL. SHE WAS ABSOULTLY STUNNING IN THIS FILM. SHE DESERVED AN ACADEMY AWARD FOR HER PERFORMAN IN THIS FILM. HAVE WAIRED FOR YEARS FOR THIS FILM TO COME OUT ON DVD. UNFORTUNATLY IT ONLY COME IN VHS. IS THERE ANY WAY THAT THEY CAN CONVERT THIS TO DVD AND BLUE RAY? I HOPE THEY DO. COME ON TMC WE WANT THIS DVD!

Old age and lost innocense

I saw this movie when I was 9 years old and instantly fell in love with Ann Blyth and I still feel that way about her. I catch the movie every once in a while and still wonder at the innocence of the story and the great cast that was part of it. Of all the movies I have ever seen in my 74 years, I consider this to be among my favorite movie of my top five.

Mr. Peabody and the Mermaid

I saw this movie when I was a teenager and thought it was just wonderful. It filled me with fantasy. I would love to see it on TCM. I am a great fan. Please let more people have the chance to enjoy the movie as I did.

Mr Peabody and The Mermaid

ellen marie leach

8/31/12

My Mom and I both loved this movie., It never got old ,I am going to see if I can buy it thru Amazon.com

Fantasy of all time

As a young boy I saw this film for the first time and fell madly in love. I still fantasize about these characters now and again. Great movie. PLEASE release on DVD

Mr. Peabody and the Mermaid

Since this classic movie isn't on DVD, can TCM please show it once in a while?Please?

Please Show Again!

This film has been a favorite since first seeing it as a child. My eldest daughter is named Lenore. Please show this again. I had hoped it would be shown this month as a William Powell favorite.

Please show it again soon?

I can't believe this movie is not out on DVD, but please, TCM, play it again SOON!Please?Please?Yeah!

Please broadcast again!

I can remember years ago, one of the channels showed the same movie (daytime) all week long. I faked illness to stay home from school to watch it every day! Gotta love that movie!

Mr. Peabody and the mermaid!!!

Excellent movie....And I had to miss it when you finally had it on....Why is it not on DVD??? Please show the movie more often!!!

Mr. Peabody and the Mermaid

I have been waiting to see this movie for years. It is a darling fantasy different good movie. Please repeat it again soon. I just missed seeing it, shown on 9-2-11 by two hours. Please make a DVD of it too. Also for october if you show witches movies, please show " I married a witch" with Vernonia Lake. She is another favorite one. Please let me know on these two.

All time favorite

One day when I was home sick from school, many years ago, this came on in the afternoon and I have loved it ever since. A few years back, I bought the tape and its colorized, which just makes Ann Blythe all the more beautiful. One of the best movies I have seen and that includes thousands!!

Mr. Peabody and the Mermaid

Mr. Peabody and the Mermaid is probably my most favorite movie. I saw it first on TV as a young child and have always loved it. I have been waiting for it to come on TCM. It's just a darling movie and, of course, I am a big fan of William Powell. I really wish they would put out the DVD...I for one would definitely buy it.

Mr. Peabody and the Mermaid

This is a childhood favorite. Have been waiting for about 60 years to see it again. Would love to have the DVD for my personal collection....

mr peabody and the mermaid

Rosiei love this movie,my sister had it on vhs, she made a dvd of it. how many of us would love it to be on tcm!!!!!! show it pleassssss.

Mr. Peabody and the Mermaid

This is one of my all time favorites. I have it on VHS tape but as you know, soon this will be outdated as a home movie goes. If something happens to it it can't be replaced. I would buy this in a flash in it was on DVD!

Mr Peabody and the Mermaid

I believe Mr. Peabody finds Lenore, the mermaid in the Florida Keys.This was my favorite movie when I was a little girl. I watched it on Million Dollar Movie in New York late 50's early 60's. It would be great to see it again on TCM

Mr. Peabody and the Mirmaid

I have seen this wonderful movie about a dozen times in the 60's, then all of a sudden it vanished. PLEASE, bring this great movie back. This is one of the few movies that has stuck in my mind all these years. After reading the reviews, I'm not alone. This deserves to be on DVD. At least, run the movie on TCM.

Mr. Peabody and the mirmaid

I loved this movie as a teen..and did find it on vhs tape..but with everything going dvd now please bring it out on dvd..its delightful

MR Peabody and the Mermaid

EXCELLENT FUNNY GOOFY When the HELL are you going to release this on dvd? I've been trying for years to find it. They have it dvd in Europe and South America.

Mr. Peabody and the Mermaid

Please put this on DVD I have not seen this movie for a very long time and it brings back such wonderful memories. Ann Blythe was so very beautiful, I too wish I could have been a mermaid and I just loved the whole cast

mr peabody and the mermaid

i fell in love with this movie as a child, and still cry wishing I could be a mermaid, and that he could have that magick, that we could have that magick in our world,I am also a fan of nick and nora charles (the thin man)I to this day think if I could be other than me, I would be a mermaid,, I think it would be deliscious joy and freedom..and this lusciously painful movie about a man in his later years,,well you just have to experience this

Mr. Peabody and the Mermaid

Great movie from my childhood, please put it on DVD so I can share it with mine.

Mr. Peabody and the Mermaid

Great classic movie, one you can share with your children. Not much of that these days. I own it on VHS and would love to add it to my DVD's. Please bring it back!

looking for "mr.peabody and the mermaid"

I say this classic as a child and was fascinated the first time. I was eight or so. There for awhile it would be shown on various "theaters" on tv here and there. We had a tiny black&white and I still remember trying to see as much as a could of the fountain where the mermaid lived when Mr. Peabody brought her home! I would love to be able to buy this on dvd. Hollywood has lost much of the glamor and magic. Let's keep alive with these types of magic to watch and remember.

Mr.Peabody and the Mermaid

Mr.Peabody and the Mermaid is a good movie and needs to be released on blu-ray dvd and dvd and could tcm play this movie in feb march april may 2010 and I really really really really would like to have this movie.

A great film

They used to play this movie on TV many times over in the late 60's, early 70's then it vanished.My daughter LOVED this movie, it was her favorite when she was a very young child.She would watch it over and over. Her enthusiasm drew me to the movie so I would watch it with her. I too loved this movie.I am glad others share the same affection for one of the best fantasy films ever.

One of the best fantasy films ever

A Simply Perfect Movie! Ann Blythe was never more beautiful and William Powell never more lovable. Would love to see this movie along with One Touch of Venus.

My favorite movie.

I note the mutual love and affection others write about having for this movie. I have cherished Mr. Peabody and the Mermaid since I was a young girl. The tenderness and love I saw as a child, and then as an adult, haunts my memory. This is something I will cherish to the end of my days. I beleive others would appreciate seeing this movie as much as I have. Hopefully, with your doing, I will also have the opportunity to see it again. Please share this beautyful classic with all. Thank you.

Enchanting is Mr. Peabody and the Mermaid

I saw this when I was a teenager and once more on tv when I was grown. Why is it that the older films with perhaps less substance get to sit on a shelf while so many films are shown over and over? I think TCM should choose a month to show most requested films that are not on video and encourage viewers to go on the web site to vote for them to be made available on dvd, then those older viewers, like myself, would stop harping on certain films we would like to see. Oh, and those late, late hours should be devoted to the showing of newer or many times shown films. Senior power!

an enchanting romance

That's what I call 'Mr. Peabody and the Mermaid'. An enchanting romance. Ann Blyth was so perfectly naive and gorgeous and William Powell so enamoured of this amazing creature that I recall being captivated by the whole concept and wanting to believe it could be real. He truly seemed to want to rescue her and love her. I saw it as a child on t.v. and would love to see it again and share it with my family. Ann Blyth is a delight and of course William Powell is always a thrill. Why should we only recall Ann Blyth as the nasty Veda in 'Mildred Pierce'? Let's get it on dvd quickly and in our homes! She was terrific.

mr.peabodyandthemermaid

Reading comments from other tcm lovers gives me hope. I have to agree this movie, Mr. peabody and the mermaid is long overdue for release. Please don't keep us waiting too long. It's a movie for all ages, and a shame to keep such entertainment kept from your fans. thank you.

I Love This Movie

Mr Peabody and the Mermaid is one of my very favorite movies. I was out with friends yesterday and around the table all the women said the very same thing -- "One of our Favorite Movies". We would love to see it again and would love to own it.

Bring back Mr. Peabody? PLEASE!!!

I have fond memories of my Mum and I watching Mr. Peabody. I was six years old and mesmerized. That was 56 years ago and I still remember Mr. Peabody putting her in a wheelchair and wrapping her flipper in a blanket. My 4&5 year old grand-daughters would absolutly love this movie. You've just got to bring Mr. Peabody back... Thank You

Please release on Home Video!

I have fond memories of this movie. My father would wake me up in the middle of the night so I could watch it because it was never on during the day. It should be released or at least shown on TCM.

I just love Mr.Peabody and the Mermaid

Mr.Peabody and the Mermaid is one of my favorite movies among so many others that I have not seen playing on TCM. Always the same one's over and over....Why can't you guys mix it up a little more. I am a great fan of TCM but every 3 or 4 months the same movie. Come on give your fans a break

A Beautiful Storybook Movie

I remember seeing this movie as a young child. It became one of my favorite movies of all time. I would love to see this movie again on tv because the cinematography is so beautiful. The scenes in the pictures were captured so beautifully underwater. Since then, I have been trying to find this movie on DVD, but no luck. TCM please place this wonderful movie back on television for new and upcoming generations to see before it is forgotten forever.

Mr.Peabody and the Mermaid

I have been waiting for a long time to see this wonderful and fancifull movie. It ranks with me as one of the best and it captures my imagination. It belongs in the same genre as Portrait of Jennie, only with the whimisical comedy included. It has been so long since I have seen it and I really would like it added to your movie selection. You play so many others over and over.

Please release on DVD!

This is without a doubt one of my all time favorite movies. I remember staying up late to watch it on tv and dreaming I was Lenore. The underwater scenes flimed at Weeki Wachee Springs in Florida are truly amazing. I would love to see this film get the special edition treatment on DVD.

Enchanting movie

I used to watch this movie on TV when I was a child in the 50's. This is an enchanting movie. Ann Blyth was the perfect mermaid in this film. Would love to see it again and share this film with my grand-daughters

After all these years

I'm impressed to read so many comments about this movie. I also saw this movie as a little girl and it left such a magical memory. I still have a "saucy walker" doll, as you might guess, named Lenore. All of my children know the doll and her name. I would love to share this adorable movie with my grand-daughter.

mr peabody and the mermaid

please find this movie and show it or let me know how i may obtain a copy. it brings back such wonderful childhood memories. It has such a sense of innocense about it.

I've loved this movie since childhood

Since I was 8 years old. This has been my favorite movie. I'd love to have a copy. It's funny how many women just love this mermaid movie too!

I WOULD LOVE TO HAVE THIS MOVIE

I SAW THIS MOVIE WHEN I WAS LITTLE GIRL, AND SINCE THEN, BUT NOW I CANNOT FIND IT . IT WAS ONE OF THE BEST MOVIES I HAVE EVER SEEN.

Thought I was the only Mr. Peabody fan

How very nice to see that others love this film too. I have seen it hundreds of times and have the B&W and colored version. Even have the original movie poster and the hardback and paperback of Peabody's Mermaid by Constance and Guy Jones on which the movie is based. I saw this movie in the theater when I was about 7 or 8 and have been completely obsessed with it. I always wondered where Keyora (?) was.

Mr Peabody and Lenore ROCKS!!!

I absolutely LOOOOVE this movie. I saw it when I was young when my mom rented it for me (since I'm such a mermaid fanatic) and I fell in love with it right away. The best thing about it, that even though it was made in the late 1940's, it looks more real and believable than any other mermaid movie I've seen. I would love to see it on TV very soon and have it released on DVD. YAY for Mr Peabody and Lenore!!!!

my favorite mermaid movie of all time

i saw it as a little girl. it was full of fantasy.. this movie was such a charming film , that i have never forgotten it.i have only seen it 3 times in my life and i would love to be able to share this movie with my children, i think that they would love it just as much as i do. i think that it is such a loss that it's not out on dvd. america's childern have no idea what their missing. this movie was a lot of fun to watch. i know that if my children were lucky enough to be able to see this flim they would remember it for a life time.. just as i did

Comfort food for the eyes...

This is one of those rainy days movies. Get comfy and enjoy!! Have seen this movie when I was a child and still enjoy this great fantasy movie. My daughter is a Mermaid collector and found this movie many years ago...would like to see it again on TCM or even own a copy of my own some day. If you like William Powell and Mermaids, you'll love this movie.

Wonderful fantasy movie

I saw this movie on television when I was a young girl and have never forgotten how much fun it was. My DAD and I watched it together. It was a great favorite of his. Now that he is gone, I cherish those memories of times we spent together in front of our B&W TV being entertained by this delightful movie. He was a big fan of William Powell (esp the THIN MAN series)as I am and I didn't remember he played Mr Peabody!!! Makes it even more desirable to have this great movie on DVD. I feel positive many people would be interested in owning this delightful comedy.

Timeless fantasy

I first watched this movie when I was 11 years old. I have forgot a lot of things since then but not this movie. Please show it on TCM or release it as a DVD for purchase..I would bet that if you aired it you would get a lot of requests for it.

Best Mermaid Movie!

I fell in love when i first seen this movie long ago on tv.I know it was released on VHS but it hasnt been yet on DVD.I would love to see this wonderful flim on dvd!

Please bring this out on home video

I saw this film on reruns on tv when I was a tiny girl on Sunday afternoons. I think I must have seen it 20 times and never forgot it. It seemed that I was the only one that even remembered it. I have got to see this one more time before I drop dead. I don't know why it had such an impression on my little head, but I don't think I will ever forget it. I know it will bring me back to a time and place that is long gone that I miss. Please show it, or vote to get it on home video.

WILLIAM POWELL REELS IN A BIG ONE

This is such a haunting, tender and timeless tale of a man feeling melancholy about aging. William Powell, as Mr. Peabody, will steal your heart while his is becoming very confused. Ann Blyth is precious and immensely lovable as Lenore the mermaid; and Irene Hervey prevails as the understanding (eventually) wife of many years to Mr. Peabody. For lovers of black and white 1940's films this is a must see. I loved it as a child and love it still now.
*We protect your personal infortmation and will not provide it to anyone without your consent. For a complete explanation, please refer to TCM's Privacy Policy. By submitting your contribution, you agree to TCM's Terms of Use.