DVDs from TCM Shop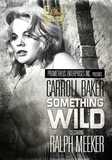 Something Wild A rape victim runs away from... MORE&nbsp> $11.45 Regularly $19.95 Buy Now blu-ray
USER REVIEWS
See Detailed Ratings
Acting of Lead Performers

Acting of Supporting Cast

Director

Music Score

Title Sequence

Screenplay

Cinematography

Historical Importance

Would You Recommend?

0 Member Ratings
Rate the acting of the Lead Performers

Rate the acting of the Supporting Cast

Rate the Director

Rating of the Music Score

Rating of the Title Sequence

Screenplay

Creatively uses the camera to tell the story

Importance in Cinema history

Would you recommend for fans of this genre
Submit Ratings
Cancel
Write a Review
Read Reviews
NO REVIEWS AVAILABLE
The title has not been reviewed. Be the first to write a review by clicking here to start.
Off Beat Story.

I liked the nature of the off beat story. The cast does a good character playing in their roles. Keen to see Edith Bunker in a small role, can't mistake that voice. I took several guess's at the female lead, having missed the opening credits, Tuesday Weld was my first guess, fine work by the actress in the role.

Something Wild...

I was struck by the title and then the brief description of the movie. I, too, missed the first 1/2 hour of the movie so missing the rape entirely. Needing to go to sleep for work the next day I was drawn in by the complexity of the characters! I sat up, put my glasses on and turned up the volume. I was amazed or perhaps bewildered is a better word by the whole story! The acting was well done and I really felt sorry for both of their characters and at times angry with them as well! I still don't understand the title and feel that it should have been called "Something Bizarre" or "Something Beyond Belief". I will be on the lookout for the movie again. I totally missed that Doris Roberts was her coworker and that her next door neighbor was Jean Stapleton. All in all I thought the movie was one of those sleeper hits that if you were not paying attention you totally missed that this was in fact a pretty good movie and not quite what you're expecting especially at the end...

creepy story and misleading synopsis

(spoiler alert) I missed the first half hour of the movie but was drawn in by the gritty awfulness of NYC in 1960. However, I kept wondering if she hadn't been raped yet because after his initial kindness, Mike was as frightening a person as there is. He keeps her locked in a dreary basement apartment and comes home each night literally falling down drunk and often in a rage. On the occasion when she finally escapes, she wanders happily thru the city, sleeping in the park (odd since she was raped there), eating an apple and finally coming "home" to Mike. The review states that she is saved by a mechanic who shows her love. Really? This movie has to be seen to be believed. Instead of her falling in love, I'd call it Stockholm Syndrome. The story is awful but the acting was excellent as was the cinematography.

Honest

I first saw this film about 50 years ago. I didn't understand the underlying themes then, but I did understand that Carroll Baker's character transformed from a hopeless victim to a thriving survivor. Watching the film tonight helped me to see that both of the principal characters were transformed by the relationship that grew between them. The scarcity of dialog was another aspect of the film that I remembered. The actors convey the messages in the film simply and in a straight forward manner without a lot of dialog. The extended stretches of silence gives the viewer time to process and appreciate the various encounters with life and living that each of the characters experiences on their way toward a relationship with each other. I was happy to see this film again, after such a long time.

wonderful acting and gritty reality

i too saw this film when I was young and it has hung with me for 50 years. The acting and directing are almost perfect. Almost like a stage play. I love the grittiness of the surrounding and the black and white format

Something Wild

I first saw this movie on television in the mid-60's when I was a young teenager and I've never forgotten it. It is certainly off-beat, but so moving. The performances of Carol Baker, Ralph Meeker and Mildred Dunnock are all first rate and the story is simple but unforgettable in a classic "Beauty and the Beast" kind of way. Don't miss it!

this movie is s t r a n g e

it is outdated and all the characters are weirdthere is one beautiful shot of Mildred Dunnockbut Jean Stapleton is hilariousyou also get to see a very young Doris Roberts

Something Wild, Something Close to perfection.

I saw this film on TCM recently. It is a small film that had an amazing impact on me.The setting is 90% in one dingy room in a run down house in Manhattan.The dialogue is very limited, but the acting is overwhelming. Ralph Meeker plays his role with great intensity and quiet nuances, and Carol Baker plays hers with strength and determination.It is a love story but I didn't know that til almost the end of the film.Title does't do the film justiceThis film should be brought up as one resurrected and given its full due.

Something Wild

This is one of the best films I've seen.Acting is flawless and direction lendsa hand in making this pretty much perfect.

Cinematic pleasure

I am not a professional rater of cinema, but in my novice opinion the film made use of the settings to convey the urbanization of America and its subsequent post war problems with homelessness and other urban vice. The symbolization of faceless students and the unknown rapist are silent symbols of the innocent being victimized and of people being lost in the city, only a piece of the urban puzzle ,also the puzzle of life. "what has happened has already happened". Reminded me of a Hitchcock films in symbolization and also of the film The Urban Jungle in its use of the set with no dialogue carrying the scene and the mood.

Something Wild (1961)

Good film. Very sad and bleak. One feels for and relates to the rape victim and the lonely loser. Both have issues that should be resolved and which may or may not be solved by marriage, but this is the sixties. Please release to DVD very soon.

Something wild-1963

I am also a fan of this movie that i watched when i was home sick as a child in 1967. I saw this and it stuck with me over the years. I would talk about it and no body had ever heard of it After reading the reviews, people either love it or hate it and think it is sick. The acting is superb. Ralph Meeker did an excellent job of playing this character who is neither good nor evil but just a very loney man who wants to save this damaged soul. I hope TCM plays it regularly so more people can see it. Love it or hate it, it is a great movie!

something wild is quite a surprise

wow... never expected the outcome. mary ann is a pot ready to boil over with her overbearing mother and her empty life, and the rape pushes her over the brink. mike saves her life, even if for selfish reasons. but, isn't the pursuit of love selfish? i was glued to the tv screen when this gem aired recently (october 2010). i love gritty b&w's set in nyc (marty, the naked city...). every second of silence in between the simple dialogue was pins and needles. but i never saw the ending coming. you can inject all the psycho babble you want about rape and bondage, etc... but to me this was just a story about two very desperately lonley people who by chance find each other. great acting. the actors say so much without actually saying much. please someone release this on dvd.

Haunted me since I was a child

Thank you TCM for showing this movie last night (10/13/10). And what a coincidence too. Just a few weeks ago I was talking with a close friend, who's also a movie buff, and I brought up this film. I did not recall the title or the main actors because I had only seen it one time and I was a kid at the time. So I described to him a few of the scenes that have haunted me for years. To my amazement my friend also remembered seeing this movie when he was a kid and described how impressed he was by it.I watched "Something Wild" for the 1st time on TV when I was 7 or 8 years old (which would have been about 1967). Even at that young age I was mesmerized by the starkness and bizarre events that unfolded.I highly recommend it to those who appreciate the unusual and thought provoking.

Weird, Creepy And Sleazy

I caught the last 45 minutes or so of "Something Wild" on TCM Wednesday night 10/13/10. I agree with some of the other reviewers-this is an extremely offbeat and weird film about a psychologically wrecked rape victim (Carroll Baker) who hooks up with a mechanic (Ralph Meeker, a very underrated actor BTW) who seems like he's a couple cans short of a six-pack. He holds her captive in his apartment, he tells her that she'd be better off falling in love with him, she fights him off and escapes, she wanders around NYC for a while, she comes back to him, finally realizes that she loves him, they get married, she gets pregnant with his baby. Does this seem totally off-the-wall or what?! Instead of seeking out the proper professional help in dealing with the trauma of her rape like she should have, she ends up with a mentally unbalanced man who seems to have some serious anger issues and could use a little professional help himself. "Something Wild" also sends a dangerous message about the crime of rape-it has nothing at all to do with sex or love; it's a brutal act of violence and hate toward women, and also about a man's ultimate control over a woman. Carroll Baker played an eerily similar role in "Baby Doll", also a film I have reviewed and expressed my displeasure for. In that one she's a Southern child bride whose husband (Karl Malden) is waiting for the moment she turns 20, at which time he intends to deflower her. In "Something Wild" she's been deflowered, but by a rapist in the most brutal way, and ends up attracted to a controlling and disturbed man. I've seen Baker in only two other films, "Giant" and "The Carpetbaggers". I think she could have had a longer film career in Hollywood (she moved to Europe and did films there) if she had played a variety of roles, and certainly better ones than in these films. Bad call Kim Morgan and TCM, two thumbs down and a one star rating.

Something Wild (1961)

I love this movie. I saw it again last Oct 13. I had seen it before and wished I could see it again. My wish is that it will come out on dvd, I so want to add to my collection of old movies. I think it shows a person going from tragedy and inner prison to freedom. At the end findihg peace and being able to find a great love with some who had been in his own self prison. Great Love story.

something wild

Unhealthy is the only word that comes to mind. Late, sleepless night kept me up surfing channels and I always stop by TCM. Hard to stop watching black and white film because the acting is always good. Needed to see the end of this ridiculous movie to find closure but after seeing said 'ending' I wished I had just gone to bed and dreamt a better one! I would not recommend this movie to anyone and I would most certainly keep young women from viewing this disturbing story! Unhealthy.

Something Wild(1961)

A film that could only make sense on "Bizarro world" or New York, Kim Morgan selected this unpleasant, gritty, weird, and did I say unpleasant movie about a rape victim Mary Ann(Carroll Baker) and her descent into self examination ,mostly dysfunctional self-guilt due to the trauma in her life. If Director Jack Garfien isn't beating you to death with the opening sequence he certainly pushes your face in the mud with this down trodden message of the seamier side of life. Seemingly drifting through life and New York after her rape, Mary Ann seeking "sanctuary " stumbles across another person with similar dysfunctional personality traits Mike (Ralph Meekr) who keeps her as a prisoner, only with wedlock as the intended finale.By the way, he has underlying rage, not a good combination for a solid relationship. So much for free will. Well, after spending an endless amount of time on the hate/hate relationship, Mary Ann escapes, without telling Mike to keep an eye on her. But upon her release she discovers that Love is the ultimate healer and bonding agent. I give up, you decide if it is worth viewing. 2 stars out of 5 stars, one for capturing the grey side of life and the other for Carroll Baker, talented but stereotyped ...

Something Wild (1961)

Sad but good movie. Carroll Baker gives a good performance as a traumatized rape victim who goes off the rails. She is saved by another lost soul.

Something Wild leaves long lasting impression

For many years I've been trying to see this movie again, and just recently did. I now realize that what I remembered from a childs perspective,was not completely accurate. For example, I did not see the love behind the drunken captor's motive, nor did I understand the Stockholm Syndrome-like relationship being portrayed by the actors. It still leaves a lasting impression.

Something Wild is Something scary

I liked the first half of this movie, but doesn't anyone else think it's horrifying to have a man keep you captive against your will??! This is not healthy under any situation!

Something Wild-one of my 3 favorite movies

This movie left a lasting impression on me for over 40 years.As a child I thought it had such tenderness shown to a young woman from a total stranger. A tenderness she neededafter a brutal attack.I would love to see the movie again-it's been so long....

Something Wild

I have thought about this movie for over 40 years not knowing the name of the movie. I could only remember that someone by the name of Ralph Meeker played in it. Wish I could see it again or purchase it on DVD. I rate it as one of my favorites up there with Love With The Proper Stranger. Great Black and White films.

Interesting Following

Something Wild (1961)had a powerful effect on some people who saw it as pre-teens or in early adolescence. I'm one of those people. After thinking about this movie for 40 years, you cannot imagine my surprise, my delight to see it in your schedule this month. On 4/9/08 I was able to watch Something Wild in its entirety. Huzzah! Thank you so very much.

great movie

clair buzzell,jr.

4/10/08

thank you ,more carrol baker please

A CARROLL BAKER FAVORITE !

Thank you for showing ''Something Wild''1961. This film along with ''Bridge to theSun''1961,are my Carroll Baker favorite's.I hope in the future you will show ''Something Wild''in LETTERBOX. As there is much to be seen in it's true scope.TCM is the best!

A Classic Movie

I really like this movie. I saw it when I was a teenager and I'm so glad that TCM is showing it for us to enjoy. Both Mike and Mary Ann were lonely and needed someone to care about. I liked the end of the film that she comes back to him. Good love story with a realistic look at life's problems we have to deal with.

Wow, I Recomeneded this film to TCM

I never would have believed that TCM would air this film. I suggested this film many months ago on the website. Thanks TCM for airing this great rare film. I used to watch this film as a youngster back in the 1960's on Channel 4. Then the film vanished from airplay. It's a terrific offbeat rarity and I am glad TCM has finally brought it to the masses. Highly recommended.

You Gotta See This!

This morning in April, 2008 I turned (like usual) to my favorite cable channel, TMC, and came across this movie early in progress. Wow! I like the story, and having Caroll Baker in the part was a great selection. She played literally all the scenes just right as a young woman who was abused by a rapist and trying to regather her horrible event. I think the silence of words along with the various scene areas and a music score from one of my best liked Classical/Film composers, Aaron Copland made this movie great! Black & white movie making is fabulous in nearly everything made.Oh, and a great actor of his time, Ralph Meeker, was a good choice in playing his role. I've seen him in several other movies plus many TV shows. What else can I say...Caroll was a beautiful young lady to look at on the screen. I'm sure she still gets second looks when she's out and about in her life. Tom

something wild is wild!

This was an intense offbeat movie I enjoyed. Carroll Baker and Ralph Meeker are great actors.

Something Wild starring Carroll Baker

This actress Carroll Baker has always been underrated in my opinion.

You gotta see it!

Excellent movie. Intense psychodrama.Carol Baker at her finest, even though it went unrecognized at the time!
*We protect your personal infortmation and will not provide it to anyone without your consent. For a complete explanation, please refer to TCM's Privacy Policy. By submitting your contribution, you agree to TCM's Terms of Use.