DVDs from TCM Shop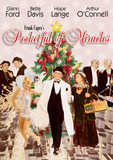 Pocketful of Miracles A good-hearted gangster turns... MORE&nbsp> $10.65 Regularly $19.95 Buy Now blu-ray
USER REVIEWS
See Detailed Ratings
Acting of Lead Performers

Acting of Supporting Cast

Director

Music Score

Title Sequence

Screenplay

Cinematography

Historical Importance

Would You Recommend?

0 Member Ratings
Rate the acting of the Lead Performers

Rate the acting of the Supporting Cast

Rate the Director

Rating of the Music Score

Rating of the Title Sequence

Screenplay

Creatively uses the camera to tell the story

Importance in Cinema history

Would you recommend for fans of this genre
Submit Ratings
Cancel
Write a Review
Read Reviews
NO REVIEWS AVAILABLE
The title has not been reviewed. Be the first to write a review by clicking here to start.
thug pixies

maybe if you picture it as a film noir fairy tale.. you might like it.

POCKETFUL OF MIRACLES

It is one of my favorite movies. Bette Davis plays such a unique role. Beautiful movie to watch on Mother's Day. It will be the second time I will view this movie since originally played in 1961. Thank you for re-playing it

Meh...Capra

No, I'm not the grinch, just not such a Capra fan. In this, his last film, there's a big glaring hole at the end. The crescendo is unexplained. Another is nearing the end. Hole One: Dude is jailed for kidnapping & threats of murdering the missing reporters. This scene is followed by the city's mayor, the state's governor and other officials at their own glitzy party ~~discussing how making "deals" with criminals is unacceptable. Over the phone, the mayor sends for Dude from his jail cell. The next scene has those same city & state officials entering the phony-bologna reception for Annie's daughter & would-be in-laws, as distinguished guests and pretending to be close friends of the street urchin & apple-peddling "Annie." Huh? How'd that happen? What did Dude do to convince them to go along? The officials went from prosecuting The Dude to joining in on the ruse to protect Annie's lie? A Big hole. I know, we're to assume a "miracle" and a "fairy-tale" that inspired the officials and cops to forgive & forget...But it's not that easy to tie together in this film. Hole two: The daughter of the murdered speak-easy owner, Queenie, at the end ~~develops a desire to be able to cry/show emotion. When did this affliction overtake her? Unexplained in the beginning and intro to the character. At the very end, she's finally crying. Oh well. Good for her? The actor Glenn Ford=>absolutely fabulous. There's probably not a single film that I don't at least like Ford in, but most, I love; I so enjoy Glenn Ford! Capra always uses throwbacks from previous films & the tune the Broadway panhandler's sing in the taxi on the way to see Annie's daughter off is the same tune overused in "You Can't Take It With You." (Q: the character "Slops" isn't listed on TCM's cast list. Another source credit's Slop as being played by Harry Wilson. I think that's incorrect.) Overall, this 1961 film made me happy although frustrated at the end trying to figure how it all worked ou

LOVE OLD MOVIES

BETTY JO MITCHELL

12/16/15

THIS MOVIE SHOULD BE SEEN EVERY CHRISTMAS AS A CLASSIC.....

photo holland

Its a best family comedy film.

"Elopement"

Why did Glenn Ford and Hope Lange plan to elope to Silver Spring, Maryland? In real life, people in Silver Spring eloped to Elkton, MD, the Gretna Green of USA.

Capra and Bette

Frank Capra was a giant filmaker in the 30's establishing 2nd rank Columbia as a great studio with his classics Mr. Smith Goes To Washington, Los Horizon and Mr. Deeds Goes To Town, et al. decided to remake his Lady For A Day. Bette Davis, the greatest star of Warners was cast to play Apple Annie after Helen Hayes and Jean Arthur passed on the role. Ms Davis once remarked she never knew why Capra remade his great Lady For A Day and when you see this film you understand La Grande Bette's remark because the camera set ups are basically the same as the first movie. Capra in his book The Name Above The Title was very critical of Glenn Ford as a star forced upon him and Ford's insistence of his then girl friend Hope Lange co star. I recommend this movie but it should have been much better if Steve McQueen, Kim Novak, and Bette Davis or Jean Arthur would have made the film have the zip it deserved.

Capra Concludes Career in Classic Comedy

Frank Capra, one of the great Hollywood Golden Era directors of a host of classicfilms, ended his remarkable career with this comedic classic. To help him go out in first class style he had 2 of the US'most beloved, expert and seasoned character actors: Bette Davis and Glenn Ford. Capra ushered in a new starlet, Ann Margaret! Peter Falk, though on the other side of the law, was seen for the first time as his classic 'Columbo' type of quirky character. Thew film's in glorious color. Bette Davis transforms herself from wretch to regal and plays both personas equally well. Ford in a riot as a superstitious mob leader in NYC who has a weakness: a heart. What a wonderful film. Capra did himself proud.

Bette Davis, Glenn Ford & Peter Falk

That this is director Frank Capra's final film should indicate that he's decided to go out with a very big bang" this classic film. Ann Margaret makes a beautiful, if not one of the best, debuts. Bette Davis captivates with her dual roles as Apple Annie, a NYC street peddler of the fruit that gangster Dave the Dude (Glenn Ford) believes is the cause for his success; and Davis is also the made-over Annie, Mrs. E. Worthington Manville. Peter Falk is Joy Boy, the Dude's ever so cynically comical right hand con man. Capra made a picture that's as much a delight as it is a masterpiece of light-hearted comedy, with a heavy emphasis on the heart. This is one of my favorite films that Bette Davis & Glenn Ford co-led in. Both of them make the film come to life.

Bette Davis, Glenn Ford & Frank Capra

Now, it's hard to imagine anyone else as Apple Annie aka Mrs. E. Worthington Manville but Bette Davis. One of her acting specialities is making in-character transitions, transformations & shifts. With both Capra & Ford wearing two hats in this film, being co-producers, Ford playing the male lead & Capra directing his final film, this project was destined to be great. Thank goodness films were becoming longer by December 1961, so there are over 2 hours of pure pleasure. Davis starts out looking like I'd expect a gin-soaked street vendor in NYC to: foresaken. Ford is perfect for the comical role of a whimsical gangster, Dave the Dude. A gangster with a heart who can't resist taking responsibility for transforming the street wretch into a socialite for a short spell. At 53yo, Bette Davis is lovely looking. She performs one of her best shape shiftings for Capra's finale.

Capra's Classics: Davis & Ford

With Frank Capra making this his last film of a remarkable career as a director of many classics, he was sure to go out with another classic. Who better to play a multi-faceted role that involves transforming than Bette Davis? Who could possibly be a more humorous gangster than Glenn Ford. Both, by the end of the 1960's were master actors who could be relied upon to deliver great character performances. Davis' Apple Annie starts out as a NYC street peddler who spends her earnings from selling apples on gin. Then, Dave the Dude (Ford) becomes determined to remake her into a 'lady for a day' to host her beloved daughter Louise (Ann Margaret making her film debut), who has no idea her mother's a mess. Annie's change into Mrs. E. Worthington Manville stuns The Dude's mob group. They pull off the deception leaving the audience with a sense of feeling good about it. I highly recommend this film as one that is fun & deeply moving.

Director Frank Capra's Final Film

There's a word for a film like this one: a delight. Mosat rave about how Wm. Wyler could bring the best out of Bette Davis, but this film proves that there's an exception. Bette Davis is a gin-soakedapple peddler on the streets of NYC. She's haggardly, destitute, popular with similar outcasts and social misfits, including Dave the Dude (Glenn Ford), a mobster with a heart who's also superstitous. He believes that Annie's "God bless ya," blessing she speaks when he buys an apple a day from her brings him good fortune. Joy Boy (Peter Falk), the Dude's dizzy doubter, doesn't get it. Damon Runion's story turns out to be about an outcast (Apple Annie) who poses as a socialite so as to avoid disappointing her daughter, Louise (Ann Margaret making her film debut), who's coming for a visit with aristocratsfrom abroad. The Dude finances & fixes nearly every part of Annie's makeover into a "Lady for a Day" (title of the original depression era film). Think I'll go and watch it now.

The Feel Good Film by Davis & Ford

Ford's Dave the Dude could almost be an animated character. He's understatedly amusing with so many quirks. Davis could have done an entire film being Apple Annie of the NYC street beggars union. But, this plot is another of Davis' remarkable transformations from one type of being to another. She's extra good at performing a complexity of facets of one character. How she did it, I'll never know. Why she did is because she could and how. Ford stays in the bumbling Dave the gangster Dude character throughout the film. But Davis has to be such a wide variety of characters within a character. I love how Davis does that so smooth that before you know it you're watching a different type of person and didn't catch the shift she made. Skill does that, not talent.

Bette Davis & Glenn Ford Dramedy

This film is so good it became a 4 Oscar nominee. Apple Annie and Dave the Dude are the great main characters in the classic remake of "Lady for a Day." Bette Davis goes all the way into both forms of her character as a NYC street beggar and as the lady who is transformed into a socialite for a dat. The photo on the DVD pic here is how Davis looks after her remake, which is paid for by her apply buying gangster patron, Dave the Dude (Glenn Ford). Before her make over, she's a real mess! Typical of Davis to allow herself to be seen on the screen in the full unglorified, unglamorous character her role calls for. Peter Falk isn't "Columbo." He plays a very humorous gangster of The Dude's mob. Ann Margaret makes her film debut as Apple Annie's daughter, Louise, who has not idea her mother is an impoverished street vending drunk. This is one of the best feel good dramas that's also a comedy of the era due to a very impressive cast and their terrific performances.

Miracles in Filmmaking

Every now and then something or someone miraculous happens during the processes of making a film. When Glenn Ford and Bette Davis appeared together in a film their combined talents seemed to create such a miraculous set of moments. In this delightful film, Mr. Ford and Miss Davis are the co-leading actors who make this show a great success. It is one of my favorite classics of theirs. All of the human elements are included in the script, like comical, cutting, gangster, superstitious, dramatic, and emotion evoking lines. It's fun, emotionally deep, nonviolent and avoids all the trashy talk in too many films made now.

Frank Capra Masterpiece

One thing I do know real well about classic films is the ones that Capra directed. Of them, this is my absolute favorite. Bette Davis, Glenn Ford, Hope Lange, Peter Faulk, Edward E. Horton, Thomas Mitchell Ann Margaret's debut; comedy, drama, gangsters, unconditional mother love, superstition, a delightful kind of build of a tension, and it's all in vivid color so that we can finally see those gorgeous blue Bette Davis eyes. Capra pulled it all together for a great film that absolutely anyone can watch, kids included. 4 Oscar nominations, 1 for Edith Head's costumes (is she the woman who has won the most Oscars ever?). Mickey Shaughnessy (who plays a buffoon thug, Junior) sums up what happens to the famous street woman, Apple Annie (Bette Davis): "She's like a cockroach what turned into a butterfly!" Better than a butterfly, Miss Davis turns into a lovely middle age lady. In Edith head's costumes, she's a knock out. Under Capra's direction, Davis is the queen of every scene.

Delightful Ford and Davis Film

I've watched several films of Bette Davis and Glenn Ford as the leading characters and they are all grand. Of them, this is my favorite. Ford is hilarious as a bumbling gangster with a big heart. Davis makes both a swell apple peddler turned into a regal lady. My favorite Bette Davis films are the ones when she plays changing characters that are very different. This film's a dramatic comedy that's as heavy on the comedy as it is on the drama.

Cinema's 1st Lady Plays a Lady for a Day

When this film begins Bette Davis is the hagardly looking Apple Annie, a street peddler who's a drunkard. Glenn Ford is a mobster, Dave the Dude. Annie's apples are believed to bring the Dude good luck, which he appreciates. So when Louise (Ann Margaret) is on her way to visit her mother Annie, with a royal finacee, the truth comes out that Annie's been sending Louise the money she makes peddling apples, pretending to be Mrs. E. Worthington Manville, a socialite lady. In a somewhat madcap scramble, the Dude et al decide help Annie put on a charade so that Louise is not disappointed in her mother or likely to loose her chance to live a much finer life than her mother. This a very good feeling film with lots of entertainment value. It sends a powerful message about mother love & friendship.

Lady for a Century (and then some)

Supposedly a remake of "Lady for a Day,""Pocketful of Miracles" offers enough performance proof that Bette Davis was the lady for a century and still continues to lead the all time great US actresses and-or actors. At first Davis is Apple Annie. Then, Dave the Dude (Glenn Ford) helps her change into Mrs. E. Worthington Manville. The change she undergoes is a classic one from a street beggar (more or less) to a socialite for as long as her daughter and socialite fiance' are in town. I'm crazy about Bette Davis' multi-faceted character role films. This is a classic tear-jerking comedy. It's deeply touching and madcap hilarious, both. Watch it, you'll like it.

Bette Davis and Glenn Ford

This remake of "Lady for a Day" is a classic for both Davis and Ford. Both of them characters are unforgettably lovable. She's a haggardly Apple Annie, kind of the leader of street peddlers with more friends than most people have in a lifetime. He's a soft-hearted gangster, Dave the Dude, who buys her blessed apples. Between the two of them, they run different levels of the city streets. When Annie's daughter, Louise (Ann Margaret making a fine debut), heads home to mom with her high society beau, the comedy break outs as The Dude and his gang work to turn Annie into Mrs. E. Worthington Manville. Davis pulls off another one of her transitions from one appearance to another. She's 53yo and a lovely lovable lady.

Apple Bette and Glenn the Dude

Glenn Ford was quite comical when his character called for it. Bette Davis could pull off shape-shifting, playing either multi-faceted characters, or transforming from one type of being to another. When these two highly skilled character actors were brought together as the co-leads for this film, they made a bit of on screen magic. Davis is Apple Annie, an impoverished lush who's supporting a daughter who doesn 't know about her mom's lowly status. Ford's a superstitious mob boss who buys Annie's blessed apples for luck. When Annie's daughter's on her way to mom's, the Dude decides to work a miracle for the woman who's apples have brought him good luck. The process is comically chaotic and endearing. Davis is regal looking and acting.

Irresistably Moving & Comical

During this film it wouldn't be unusual to feel like laughing one moment & crying the next. Not because this film's on a roller coaster; but, moreso since it's a fast moving mix of gangster comedy, 'lady for a day' life-changes & abiding friendship & mother love. Bette Davis is Apple Annie, a drunken street peddler of apples. Glenn Ford is Dave the Dude, a superstitious gangster who buys Annie's apples believing her blessing brings him good luck. Hilarious havoc in the Dude's gang breaks out when Annie's daughter's (Ann Margaret) coming home with her diplomatic future in-laws. Desperate to be the lady her daughter expects to find, Davis' delivers her classic rags to riches performance.

Davis & Ford Delight

I'm 53, the age Bette Davis was when she played Apple Annie aka Mrs. Manville, around whom this entire film centers. Annie's haggardly & drunken before Dave the Dude (Glenn Ford) & his bumbling gangster entourage work a heart warming miracle remaking her into a lovely, upper-crust mother she dreams of being-for her daughter Louise's (Ann Margaret, in her film debut) sake. This film was unlikely to appeal to 60's fans. Now it's a family classic that's priceless. One of Davis' great performances; Ford's too. It's their relationship that's so charming. What chemistry between actors.

The Most Loveable "Lady for a Day"

"Lady for a Day" was the original of this Davis & Ford vehicle. Davis transforms; this time in middle age. Ford's a gangster, Dave the Dude. Davis' an apple street peddler, Apple Annie. What makes the film work splendidly well is how loveable a lady Bette Davis makes Annie & how caring Ford makes Dave the Dude. The supporting cast follows both of their leads, in kind. The plot's classic since it's about a devout but drunken mother's love. The big picture is how a mob becomes a community for a lady for a day. A film filled with warm pro-family & friends messages for all.

Apple Annie

The bag lady apple peddler known as Apple Annie remains one of my all time favorite characters. When she became Mrs. E. Worthington Manville, I liked her just as much. I figured out why: both are women with whom I can sincerely empathsize. Annie's suffers from lack of social stature. Mrs. Manville got more than she knows how to manage. Besides, Mrs. Manville is only a temporary personawho's been staged so the her daughter, Louise, can marry out of Annie's social caste. Davis' performance demands that I feel for both types of women in one. The plot's heavier than the comedy disguises.

Heartfelt and Hilarious

Bette Davis and Glenn Ford play off of each other so well that they take us on an emotional roller coaster ride. Ford's a mobster out for easy money; Davis' a bag lady selling him apples, when she's sober. After pretending to be affluent, via mail, so that her daughter will grow up with pride, mom gets pickled when her baby writes she's bringing an the son of an aristocrat to meet her. Since Annie's apples bring luck to the mobster, he and his gang go to pandemonious lengths to transform Annie into a refined lady with social influence. Davis' performance makes Annie a most endearing character.

Shapeshifting

Bette Davis shapeshifts in quite a few of her best films. She does so beautifully in this one. The comedy put on by most of the supporting cast seems well balanced by the much more serious role that Miss Davis plays as a mother. What a lucky young woman Ann Margaret was to make her screen debut as Bette Davis' daughter, Louise; the one for whom "Apple Annie" would go to any lengths to insure her future. What I admire most about Miss Davis in this film is that she will go to any lengths for her character: even looking like a drunken bag lady.

Movie "Miracle"

It has been said that there was tension between Frank Capra (director) and Glen Ford (executive producer) while making this film; whatever. The final product is a joy to watch. Arguably one of Bette Davis's finest performances. And what a a cast! Everyone does a wonderful job, with standout performances by Mickey Shaughnessy and Peter Falk. It's "Capra-corn" at it's best.

1961

The only reason I ever even got this chance to see this great movie was because I said to myself "hum 1961 the year I was born lets see what was out there back in this great year.And I just fell in love with this picture. And if wasn't for me clicking through my remote control today and catching A glimpse of this movie that was about to start at any minute I wouldnt'veever gotten to watch this. So thank You thank you thank you

A Pockekful of Happiness...

The old adage, he who has friends, has everything, is epitomized in this screenplay. This is a heart-warming movie, a rags to riches kind of story but not necessarily monetary riches. It goes much deeper than mere wealth. There is a wealth of good intention coupled with an array of unselfish deeds and all for the sake of true friendship. Bette Davis was made for this role. A feel good movie of the highest order. A "must" see film!
*We protect your personal infortmation and will not provide it to anyone without your consent. For a complete explanation, please refer to TCM's Privacy Policy. By submitting your contribution, you agree to TCM's Terms of Use.