DVDs from TCM Shop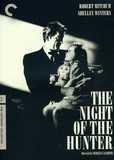 The Night of the Hunter A bogus preacher marries an... MORE&nbsp> $25.97 Regularly $39.95 Buy Now blu-ray
USER REVIEWS
See Detailed Ratings
Acting of Lead Performers

Acting of Supporting Cast

Director

Music Score

Title Sequence

Screenplay

Cinematography

Historical Importance

Would You Recommend?

0 Member Ratings
Rate the acting of the Lead Performers

Rate the acting of the Supporting Cast

Rate the Director

Rating of the Music Score

Rating of the Title Sequence

Screenplay

Creatively uses the camera to tell the story

Importance in Cinema history

Would you recommend for fans of this genre
Submit Ratings
Cancel
Write a Review
Read Reviews
NO REVIEWS AVAILABLE
The title has not been reviewed. Be the first to write a review by clicking here to start.
Honoring heroine, Lillian Gish

As The First Lady of the Silent Screen, she starred in director D.W. Griffith's "The Birth of a Nation" (1915), "Intolerance" (1916), "Broken Blossoms" (1919), and "Way Down East" (1920). Lillian Gish signed MGM's 1920s contract for more serious films: "La Boheme" (1926), "The Scarlet Letter" (1926), and "The Wind" (1928). In it, (rated 4-stars for one of her finest performances), she shines as a gentle Easterner, an innocent tenderfoot that learns to persevere in The Wind of the Wild West, where women were vulnerable victims. In real life Miss Gish learned a lot by the age of 19, when her traveling salesman father died of alcoholism in 1912. Forty-three years later, time-tested, a proven winner in her savvy swansong, great character-actor, Charles Laughton empathetically knew clearly, how to direct in 1955, to celebrate her career in their collaborative masterpiece, "Night of the Hunter." It is the living nightmare of two terrorized orphans, young children surrounded by adults, that the kids can not trust. As escapees on the run, they meet wise woman, Lillian Gish. In an exemplary scene near the finale, it's iconic, American Gothic. Gentle Gish rocks in her porch chair, singing gospel with her loaded shotgun on her lap. Amused and serene, she looks toward bad Bob Mitchum, the wolf-in-good-shepherd's clothing. As the personification of evil, his comeuppance is nigh. He's hiding in her barn. Angelic Gish has trapped Satan's sinister sidekick. Christianity conquers evil. In NOTH great casting, characters' development and compelling cinematography capture audiences' attention. In "The Wind" Gish blows away the villain. She is great, capable of defense, etc., a resourceful heroine.

incredibly creepy

Robert Mitchum plays as evil a character as can be found in any movie ever made. He makes one's blood run cold. That scene after he has disposed of his wife's body strapped to a car and sitting at the bottom of the lake will give anyone nightmares. That scene is so incredibly creepy that it rivals Hitchcock's famous shower scene in Psycho. It burns itself onto your retinas. Mitchum's treatment of his new wife (Shelley Winters), those two innocent children and every simple minded towns person is so psychopathic he makes Norman Bates seem like a boy scout. Lillian Gish is good but she is more like a magical Twighlight Zone character living in a ginger bread house than a part of the population of that warped and repulsive part of the world. This film is disturbing from start to finish, but that appears to be Charles Laughton's main objective. If his goal was to rattle his viewers and make it difficult for them to sleep, then he hit a home run.

on the other hand...

I have to side with the original reviewers, who gave this film a thumbs down. Scary? I don't think so. Self conscious in the extreme, and unremarkable acting by the entire cast. One stunning visual does not a good movie make. Its positive acceptance sixty years after release, continues to be a mystery to me.

Robert Mitchum is Really Scary

Mitchum starts out nice, whistling tunes, as a roving preacher. Then a menacing psychopathic personality below the surface begins to bubble up. He prays and preys on a lonely widow and her kids at a rundown farm. Charms the widow into believing he's in it for love, but he's really in it to search the property for buried loot. Watch him do a wicked turn here--scarier than his Max Cady in Cape Fear--when he goes full out nutjob to find the money.

THE CHILDREN, THEY ENDURETH!!

No doubt about it, a masterpiece, I can remember seeing it on the bottom half of a double bill. As the endangered children, Billy Chapin and Sally Jane Bruce are quite memorable. And the rest of the large cast is unforgettable, too, especially Robert Mithchum, Shelley Winters and Lillian Gish. When the children run off, the film takes on an otherworldly quality that lends it a great deal of texture. How I wish that Charles Laughton and Paul Gregory had been able to make another film. But we do have this masterpiece for which we can only be grateful.

young Billy Chapin

Robert Mitchum, Lillian Gish and director Charles Laughton deserve all the praise they get from viewers. But do not forget young Billy Chapin. He is great too. I have not seen much, if any, of his later works. Has anyone seen any of his other movies? Thanks if you let us know!

Incredible and timeless movie

I think that it is one of those movies you should watch and be amazed without informing ourselves about it as much as possible. Discovering the plot, the characters, their backgrounds and see them evolve as the situations become more and more complicated. Just go and watch it. You can't possibly regret it.

Night of the Hunter 1955

A surrealistic Great Depression pirouette between beauty and terror, in Charles Laughton's Night of the Hunter we enter the dangerous world of two terrified children surrounded by adults they know they can't trust. Robert Mitchum is electrifying as a tattooed moral degenerate "preacher" on the take for money the children are hiding for their father, who was killed by the police for stealing out of desperation during the early 1930s. The poignant music by Walter Schumann and vocals by Kitty White are absolutely spectacular. This is great film art from two men who worked together throughout their careers to achieve perfection in their work, Charles Laughton and Paul Gregory.

the night of the hunter

One of the scariest films ever made. Amazing cast, directing, visual master piece. I sneaked in back in the fifties, to the corner theatre , then saw it again on the late show. As I said about Schindlers List, beware. the Boogy Man is Real. He doesn't come with hockey masks or long pointy nails. He / she, exists in the hearts of evil people.

Just Awesome

This movie is Awesome! Although I was born 25 years later...I found this movie to be very interesting! It would be great if a newer version of this movie could be made...its unfortunate that the writer did live see what a good movie he had created. I could honestly watch this movie more than once.

Too Bad Was Only Film As Director Charles Laughton

Quite amazing for many points:only directoral credit for Laughton in films,one of a few credits for young Mr Chapin,great singing voice for Bob Mitchum,the preacher ya love to hate,and best of all,MISS LILLIAN GISH!Loved James Gleason,as in all his pix.

The Night of the Hunter review

The Night of the Hunter is truly one of those gems that has everything,wonderful acting,a great story,great direction,a wonderful musical score,It is without doubt one of flims greatest flims

Scariest movie ever

This movie has everything. Great acting-Robert Mitchum, Lillian Gish, etc.. Great screenplay. Unbelievably well done and one of the very best suspenseful movies ever made.

Scary and evil

Robert Mitchum's character is just plain evil. Man oh man can he act. Other actors are good also. But Mitchum does evil like nobody else.

Miss Gish Is My Hero Here

My main reason for watching this film repeatedly is her spot on acting.She is just the influence young John needs in his life.Laughton did a great job directing,and rewriting the script.Too bad,as Mr Osbourne stated,he didn't know how much it was appreciated until after his death.

Night Of The Hunter

Indelible images! Robert Mitchum riding on the horse singing "Leaning on the everlasting arms" The tatooted LOVE/ HATE on his right and left hand. The switchblade (perhaps to imply impotence). Subtle psychological terror is more affective than overt violence and buckets of blood. It's taking place in a world we inhabit!I saw this movie when I was about nine or ten, then wondered about it because it was not shown on television for years, until the onset of cable TV and stations like TBS and TNT and now TCM. Great movie from the 1950's, one of the best! Though not recognized during it's initial release, I am so glad that it is now appreciated for the masterpiece it is!

The Night of the Hunter

The only flick directed by Charles Laughton is an artistic milestone. Mitchum is the perfect embodiment of evil, Gish matches him for power in one of her best roles, while Winters is okay. Not since "Citizen Kane" have I seen a better example of a beautifully shot B/W film. The best thriller of the 50's overall. I give it a 4.5/5.

Hayes' movie is more frightening

Lillian Gish was one of the first stars of the film industry, and in this dream-like (and nightmarish) 50's flick, she plays an angel who is challenged by a wolf in sheep's clothing. Gish's good friend Helen Hayes was one of the first stars of the film industry, and in a dream-like (and nightmarish) 50's flick, she played an angel who is challenged by a wolf in sheep's clothing as well. More terrifying is the Hayes movie, the must see "My Son John." The evil in it has not been defeated. It has survived. It has thrived.

True Evil

I have watched this movie many many times and can honestly say that I believe it to be the most terryfying movie I have ever seen. I've always wondered why I feel this way and have come up with an explanation. Robert Mitchum, in his best acting job ever, embodies the classic "wolf in sheeps clothing" mantra. The scarieset part is how many people in "real life" are truly evil while donning whata society considers automatically "good". e.g., preacher's garb, etc. Bottom line-fantastic movie.

One of the best movies I have ever seen

I can watch this movie over and over and over again. This is one of the best movies regarding directing and acting. Love it, love it, love it. I first saw the movie when I was eight years old.

The Night of the Hunter

Awesome. Truely creepy and riviting. Couldn't look away. Directing, script, and acting primo!!!!! You should view this movie MORE. :)

The Night of the Hunter

I've seen this picture at least every year and more often than that at times. This is a great-great movie. I have seen every movie picture that Robert Mitchum has made and own most all his video's, and this movie is by far the best he has ever done. I also have in my collection a movie called This Land is Mine with the great Charles Laughton, and I don't mean maybe, he was a great actor, especially in This Land Is Mine. Now I can classify him as a great Director or Producer. This movie, The night of the hunter will never surpassed as the greatest for all of the actors that played a part in it. There aren't any actors today that can give a performance that the actors of the 30's, 40's, 50's, and some in the 60's gave. Todays actors must be equiped with curse words for some reason or sexual scenes to prove once more that Adultry, Violence and Drunkeness is running wild in our culture. The scenes and story about The night of the hunter, This land is mine or another great movie of that era, Between Two Worlds were clean and with poise. Thank you for the old black and white movies. They were the best even though this generation doesn't think so. They were honest and life the way it is....

Hate & Love

Mitchum & Gish - No Contest, u lose, Bob!

Wonderful

Visually stunning. Haunting. Thrilling. Poignant. One of the greatest of all time.

Night of the Hunter (1955)

Robert Mitchum is often underrated, however this film sealed him into Hollywood immortality. The film is about evil preacher Harry Powell (Mitchum), who is desperate to get the money that an outlaw left at his house. Mitchum has a performance that should have won him an Oscar and Powell ranks among other creepy film villains such as Norman Bates and Hannibal Lecter. Shelley Winters and Lillian Gish are very good supporting him. The music score is also creepy. Charles Laughton's only directorial effort ranks among Alfred Hitchcock's work.

Scary, with a captial C

I'm seventy four years of age and avoid watching this film. It is just plain "SCARY"! Robert Micthum in this and "Cape Fear" is so realistic that I just don't want to watch---period.

Cinematic Poetry

If it were possible to film pure aesthetic poetry, it would look something like The Night of the Hunter. The key scenes here are Willa at the bottom of the river, and the children's flight on the river. The scene of Willa sitting in her car at the bottom of the river is mesmerizing. At once horrific and beautiful, it taps into an aesthetic we seldom admit to feeling.The children's flight on the river is equally mesmerizing, though for different reasons. Exquisitely beautiful, it pulls together all the best elements of great film-making: a haunting song, breathtaking imagery, tension, mystery, innocence - all this and more in one, short, incredible scene. It is indeed a pity that the director never made another film. This one is merely beautiful: who knows what the next might have been.

Scariest movie ever seen

Night of the Hunter is, by far, the scariest movie I have ever seen. Robert Mitchum was at his best as the preacher focused on doing whatever he needed to do - - even harming children. The story is like being in a bad dream and not being able to wake up. And just when you think all hope is lost for these poor children Lillian Gish appears like a protective angel.One of my favorite scenes is toward the end when Lillian Gish is sitting on the porch singing gospel, in a rocking chair with a shotgun on her lap. While Robert Mitchum is holed up in the barn like a trapped fox. I have not seen a suspense movie to date that was as gripping as Night of the Hunter.

Unforgettable!

Never tire of seeing this underated masterpiece. Robert Mitchum is terrific, Lillian Gish is magnificent, and Shelley Winters is perfect. Supporting cast, especially Evelyn Varden and James Gleason are SO good! The young boy is right on! This film is mesmerizing and haunting, so terrifying yet beautiful.

The Night of the Hunter (1955)

It is very unfortunate that this is Charles Laughton's only directorial effort. He does an absolutely brilliant job. This is one of the finest movies from the 1950's, and is certainly one of Robert Mitchum's best performances of his career. The imagery is breathtaking, suspenseful, great score and incredible cinematography.

Mitchum was fantastic

The movie overall was one of the best I've seen. I wanted to shoot him myself.

Dark And Creepy Mitchum

I have seen Robert Mitchum in the original "Cape Fear" (1962), and his performance in "Night of The Hunter" is just as intense and terrifying (maybe more so). He plays the proverbial wolf in sheep's clothing (a psychotic killer masquerading as a preacher) trying to get his hands on the money that a dead criminal left to his kids. He learns from the criminal while in jail with him that he killed and stole money so that his own kids wouldn't have to suffer the way he had seen others do. The preacher then finds his widow and marries her in an effort to get the money. Soon she is seen at the bottom of the river with her throat cut, the way all of his previous wives had died after he had taken their money. The 2 kids, whom their father had sworn them not to tell anyone where he had hid the money, then run away in a boat and end up at the house of a lady who takes in homeless kids. When the preacher shows up and tries to take them with him, being truly religious she sees through his facade and chases him away with her shotgun. At the end the preacher is finally caught and the lady says that ever since Biblical times children have faced adversity but that they are resilient and able to persevere.Great cast, cinematography, script and direction from Charles Laughton. This was his only film as director (because of the critical and commercial failure of "Night of The Hunter"), which is a shame because I think he would have been very good at directing.

Haunting underappreciated classic.

talan steubenville

1/30/09

Shelley Winters underwater death scene is one of films most visually unforgettable horror scenes of all-time. A great film, that gets more eerie with each scene. And don't mess with Lillian Gish!

stark and evil

For an actor like Laughton who relishesattention, this film is muted in itsrelation to nature. The author's opinion seems to have a very dark imageof humanity. I agree that it is adifficult watch, but holds up well evenfor those who only watch color films.

Hunter is an amazing film...

This film just seems to get better with time. It is not an easy film to describe; it's part film noir, part gothic horror, part expressionistic fairy tale. The last time I saw it I started thinking about other films from that period; an amazing amount of bleak, dark films from the 1950s (In A Lonely Place, Kiss Me Deadly, Ace In The Hole, A Face In The Crowd, Sweet Smell Of Success, Touch Of Evil, and many more). These films revealed a sort of subterranean psycho-sexual, grim, cynical nihilism bubbling just below the surface of the happy normality of 50s Eisenhower conformity. I don't think there is any period on American cinema in which such disturbing visions of capitalist greed, violence and existential paranoia are so vividly depicted; and all in glorious black and white. As Samuel Fuller once said, "Life is in color, but black and white is more realistic."

TENSION IN THE NIGHT

A VERY DISTURBING STORY.IT ALMOST HURT TO WATCH. THE TENSION, IN MY NECK AND ALL OVER MY BODY, WAS CONSTANT.THIS FILM IS LIKE A TRAIN WRECK.YOU KNOW IT'S WRONG TO LOOK, BUT YOU CAN'T HELP BUT LOOK.FOR THE ENTIRE HOUR AND A HALF PLUS.AND, I'LL LOOK AGAIN AND AGAIN, WHENEVER IT IS ON.

Nightmarish with haunting performances

This film is one of the most eerie and dreamlike i've ever seen.Mitchum owns the show here playing one of cinema's most compelling villians. The cinematography in the film is just gorgeous.

Dreamlike and Stark

Nightmarish and visual with the American film noir combined. Mitchum gave a sinister performance that I (as well as many others) will never forget. The characters are compelling. The visual aspects are delicate and stark at the same time. The combination of acting and visuals pulls the viewer into the horror, and beauty. This is a film that has held up over time. Laughton expressed an originality not seen in Hollywood films of this period.

Verry Erie!!!!

I saw some of this movie about 20 years ago. I watched it yesturday. I was really impressed about how spooky Robert Mitchum was. I really liked it.

Terrifying ... ahead of its time

This film never fails to give me chills. Robert Mitchum's slimy slick persona ... Shelly's submerged body ... the children's terrifying flight through the night. Unforgettable.

Eerie and moving

The Night Of The Hunter is completely unforgetable and powerful for its elements. It creatively represents the sins and blessings of life simultaniously through the magical and capturing sets. Robert Mitchum takes a distinctive and unique approach upon his role as Mr. Powell. He plays a great seductive hoodwinker, though he's played many, this is one of his all time best. Though Shelley Winters has a small part, she's wonderful as a humble, push-over housewife. The young children are great too. This is a MUST-SEE!

movie timeless

Saw this movie at 12 years old. Absolutely spellbound. The greatest thriller of all time in my opinion. Robert Mitchum's performance was flawless. I'm still scared when I hear his voice 'children' It should be a hit today...But no one could ever play his part as well.. Some things can not be redone this is truly a classic..Bravo Mr. Mitchum!!! You never received your honors that you truly deserved while you were alive. Truly a shame. Shame on you Hollywood...You waste your oscars on the wrong actors..

Great Movie

I absolutely loved this movie. I saw it for the first time in 2006. I recall sitting in my room thinking, where has this movie been all of my life. The acting is great. Robert Mitchum is the best psycho preacher I've ever watched - real life or TV. He's clever and each time he's sing that song - it would send goose bumps up my spine and arms. The child John was incredible, very honest. I would often tell my little sister bedtime stories, and sometimes we would be on the run from the bad guys. To see a similar story unfold on the big screen was great.

Absolutely love it!

The acting is great throughout, but Mitchum nails this role! He was so incredibly creepy in this, with a lot of being that he looked so normal. That is his real singing voice too and I'll be darned if he doesn't sound wonderful!

ONE OF MY FAVES FOR YEARS

I SAW THIS MOVIE WHEN I WAS KID AND IT WAS KIND OF A THRILLER BACK THEN....I HAD NOT SEEN IT FOR MANY YEARS AND RECENTLY GOT TO ENJOY IT AGAIN. LOVE THIS MOVIE! ROBERT MITCHUM NEVER LOOKED SO GOOD!!!!

Children...?

Charles Laughton's only directorial chiller is poignant, touching, yet very disturbing in its showcase of the psychopathic mind (portrayed with relishingly nuance by Bob Mitchum). A stellar cast and stark black and white beauty frame this classic.
*We protect your personal infortmation and will not provide it to anyone without your consent. For a complete explanation, please refer to TCM's Privacy Policy. By submitting your contribution, you agree to TCM's Terms of Use.