DVDs from TCM Shop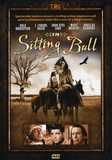 Sitting Bull After defeating Custer at the... MORE&nbsp> $5.95 Regularly $6.95 Buy Now
NOTES
DVDs from TCM Shop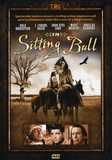 Sitting Bull After defeating Custer at the... MORE&nbsp> $5.95
Regularly $6.95 buy now
An April 1953 Daily Variety news item noted that the film's title role was originally set for Boris Karloff, and that Dennis Morgan was to co-star. The majority of this picture was filmed in Mexico, with Mexicans playing many of the Indian roles. Although Hollywood Reporter production charts include Bill Cannon in the cast, his participation in the completed film has not been determined.
As depicted in the film, Sitting Bull became the leader of the Teton Sioux after they had agreed to reside on a large reservation in the Black Hills. Also known as a mystic, Sitting Bull refused government orders to gather on the reservation in response to tensions created by the influx of white prospectors, who flocked to the area after gold was discovered in 1874. In the spring of 1876, the U.S. Army sent troops to the area, and Sitting Bull rallied members of various Sioux tribes to resist their presence.
During the Battle of the Little Big Horn, Sitting Bull stayed in camp, fasting and praying. Following the Army's retaliation for Col. George Armstrong Custer's overwhelming defeat, Sitting Bull retreated to Canada, but eventually was forced south and surrended on July 19, 1881. He was confined to the reservation, but in 1885, he toured briefly with Buffalo Bill's Wild West Show. With the emergence of the Ghost Dance in 1890, Indian agent James McLaughlin feared that Sitting Bull would re-emerge as a leader, and the Indian police were sent to arrest him. Sitting Bull was shot dead during the ensuing struggle.
Letters contained in the MPAA/PCA Collection at the AMPAS Library indicate that, just prior to the start of production, an effort was made by representatives of the Sioux tribe to pressure W. R. Frank Productions into filming the picture in Sitting Bull's native land. One letter contained a formal resolution calling the decision to film the picture in Mexico an action "not befitting our great Sioux Chief," and pointed out that the Sioux people in the Dakotas "desire an opportunity to take part in making a picture of his life." According to news items and the Variety review, Sitting Bull was the first independently produced picture to be filmed in CinemaScope. For more information about the life of George Armstrong Custer and the Battle of the Little Big Horn, for They Died with Their Boots On.