DVDs from TCM Shop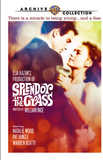 Splendor in the Grass Sexual repression drives a... MORE&nbsp> $14.95 Regularly $17.99 Buy Now
USER REVIEWS
See Detailed Ratings
Acting of Lead Performers

Acting of Supporting Cast

Director

Music Score

Title Sequence

Screenplay

Cinematography

Historical Importance

Would You Recommend?

0 Member Ratings
Rate the acting of the Lead Performers

Rate the acting of the Supporting Cast

Rate the Director

Rating of the Music Score

Rating of the Title Sequence

Screenplay

Creatively uses the camera to tell the story

Importance in Cinema history

Would you recommend for fans of this genre
Submit Ratings
Cancel
Write a Review
Read Reviews
NO REVIEWS AVAILABLE
The title has not been reviewed. Be the first to write a review by clicking here to start.
Wrong on ending

Barbara Trainin Blank

2/14/19

This is not so much a review of the movie, which is fine, well acted, and poignant. It's more a response to other comments. I would disagree that the film is all about sexual repression; it's as much about controlling parents, who, with the exception of Deedy's father (who learns later), see themselves, rather than their children. I also would disagree that the ending is happy. I think it's rather sad. Yes, Bud may be doing what he wants to make a living, but he's not with the girl he wanted -- and his wife knows it. Deedy will do fine with the man she marries, but there's always be an empty spot, the way we feel about the first person we love.

Splendor in the Grass

I think the description of the movie is wrong. If the movie is all about the evil of sexual repression, then why include Bud's very unrepressed promiscuous party girl sister? She certainly was not happy, had no lasting relationship, and was a rotten role model for Bud and Deane! Is the point that Bud and Deane should have partied like that? Maybe in sexually repressed 1961, sex seemed to be the answer to every problem. But 50 years after the sexual revolution, it looks like permissive sex causes more problems for adolescents who lack the maturity to handle it. Anyway, Bud and Deane were hardly the only two kids with hormones, so hard to sell a story that sexual repression leads right to a mental asylum. I think the TCM reviewer missed the boat. It's a sensitive, fine movie; my complaint is with the TCM reviewer.

A Beautiful Poignant Classic

Like reviewer Michele, I find this film to be more meaningful now that I see it again years later. The ending is very poignant and wistful to me. Bud and Deane are young and in love and have plans for a future together but their controlling, socially conscious parents have other ideas. They manipulate and bully their children into giving up their dreams and it results in sickness and destruction.When Deane arrives after all the years of separation and runs down the road to meet Bud, you can see she still feels the same love for him, but his hesitancy reminds her of the gulf between them now. He invites her in to meet his family and you can see Deane imagining herself in that life. The life she could've had if their parents hadn't interfered She picks the baby up and smells and hugs him, feeling what it would be like to have Bud's child. As she leaves you can see they both feel so much still for each other, and are unable to express it, the gulf of time and space that has separated them. Bud is philosophical and resigned but he IS happy, doing what he always wanted to do with his life, the simple ranch life. And as Deane leaves with her friends to go on out east and her future with her fiance, she realizes she too is happy. Now after so many years snd experiences, she is able to understand the poem, in a different mature way than the first time she tried to interpret it in high school.Of splendour in the grass, of glory in the flower; We will grieve not, rather find Strength in what remains behind; In the primal sympathy Which having been must ever be; In the soothing thoughts that spring Out of human suffering; In the faith that looks through death, In years that bring the philosophic mind.

Sex in the Grass

So this movie is all about the evil of sexual repression? So if Natalie Wood had agreed to have sex with the high school jock, she would have lived happily ever after? How'd it work out for the high school slut? Talk about applying 1960 politics and morality to a different time and place! The end of the movie says it all: If she had surrendered to Bud's pressure for sex, she could have been the one pregnant and barefoot in the shack in the middle of nowhere. Maybe this movie is really sending a different message than is popularly assumed. I think this movie is actually very dated. Before the sexual revolution to come later in the 1960's, maybe there was a yearning to burst free from sexual mores. But now that everyone sleeps with everyone, people have learned the hard way that sex is not love. Can anyone seriously say that Natalie Wood's character would have remained sane and happy if she had just been free to have sex in high school?

puppy love in the age of distemper

This film is less about coming of age, teen sexual angst or incest. It's about mental illness. All the "disorders" that have come to the fore in recent times, with explanatory clinical names are exemplified beautifully in this film. As a result, it's not an easy watch. Histrionic personality disorder, nymphomania, catatonia, anger mismanagement, hyper religiosity, paranoia, manic depression, hedonism... they're all on parade and shared by two families. It's not entertainment to be sure, but it is fairly well done by the players, with the exception of Beatty, who managed to mangle an Italian accent on his next film, to emerge as a star. One question I have is, why in hell didn't Deane and Bud follow the time honored practice of auto eroticism to alleviate their urges? And why didn't the silent doctor advise them to do so? A strange film... courageous and at he same time cowardly.

henny youngman..we never knew.

one who picks a potential love..is like one about to be executed ..except in one you really do not worry for long about your relatives.

sex vs love

I liked this movie as well, but viewed it totally differently. To me, it was more like MARJORIE MORNINGSTAR--that is, a story about teenage girls outgrowing their first infatuations and eventually after much angst making more mature choices. The loss of the teenage passion and the wisdom eventually gained with maturity. Typical teenage girl crazy over the high school boyfriend, with his value/charms seen in the world of high school, with some small town social climbing added in. That is, the high school athlete from the wealthy family and therefore a prize in the high school world of the small town. His failure in college and the scene at the end shows that he was not such a prize after all when viewed in real life rather than the artificial high school world. I saw the sanitarium as allegory for the process of maturation. Honestly, I didn't see this movie as about sexual repression at all. If anything, it ironically showed that her parents were sort of right in having her wait until she was more mature. There's no passion like the first young passion, but I think many women who look back at those high school romances are secretly glad they waited and didn't marry their high school heart-throbs. As the movie shows, passion wanes and you may just be left sitting in a pile of dirt surrounded by chickens and dirty babies.

Splendor is Splendid

In my opinion, SPLENDOR IN THE GRASS was one of the best movies ever made; and which I consider a classic. I never get tired of watching it. It is a moving film with a lot of symbolism.While the movie was made in the early Sixties, it really provided a crystal ball into how the latter part of the decade would be. ONE GREAT FLICK!

response to previous reviewer

Sorry to spoil your one liner but neurosis has been around in this country long before Siggie. Believe our 16th prez was prone to bouts of depression, as was his termagant of a wife.

Wonder on the Couch

The founder of 20th century (& beyond) American angst & neurosis, Sigmund Freud, would be very pleased with this movie.

Tragic games

A dizzying study of sexual repression in the early part of the 20th century. The games people play to keep the truth from themselves so they can stay in those institutional prisons!.....A little over the top and exaggerated but wonderfully Inge/Kazan and Dave Amram did the music and Warren Beatty is irresistible to say nothing of Natalie. The word "sex" is NEVER mentioned and yet the flick is fetching as hot fresh caramel. The film seamlessly questions the sexual double standard and the idea of sex as a commodity and issues of class consciousness. More deeply explored is the idea that a breakdown around healthy emotional-sexual development may be an outgrowth of a breakdown in the integrity of society itself. When undue focus is put upon the material outcome of a life, then the natural flow of life itself may be disrupted and things like young love may get overlooked or squelched.

splendor in the grass

Like all good movies there is more going on than is at first apparent. Yes, it's a great story of the torments of young love, but it's also perceptive about the destructive effects of parents, both the well meaning, as well as the other sort, upon their kids. Additionally, it is an acute examination of the corrosive elements of small town life. William Inge's script is very good, ( if marred a bit by his quaint notion that chastity leads to insanity.) A sign of a good screenplay for me is how well the subsidiary characters are written, and Inge more than passes this test by his portrayals of the two most important parents; the pathetically needy Mrs. Loomis (well played by Audrey Christie) and the even more pathetic blusterer and control freak, Ace Stamper (Pat Hingle, good as always when playing insensitive jerks.) Natalie Wood of course is wonderful. It's not easy for an actor to convincingly convey mental breakdown, but Wood does it without any scenery chewing excess whatsoever. Obviously, she should have won the Oscar over Liz Taylor for the eminently ordinary "Butterfield 8," but it's a well established fact by now that the Academy has its collective head up its rectum. Warren Beatty has a less demanding role, but he captures his character's frustration with both his overbearing father as well as the overbearing sexual mores of southeastern Kansas, circa 1928. As for Elia Kazan's direction , only in "East Of Eden," and "A Tree Grows In Brooklyn" has it been this lyrical. Interesting that all three movies focus on the storms and stresses of adolescence. Let's give it an A minus.

One of My Favorite Films

When I saw this film at a younger age, I remembered the ending differently than when I saw the film again recently. The first time I saw Deenie as coming back and seeing Bud and his family as poor, dirty and desperate. Although I thought they still loved each other, I thought Bud had become a loser. But now that I am older, I really saw the last scene differently. Bud has what he always wanted, a simple family life as a rancher. Deenie picked up the baby and held him as if he were her own for just a moment, and I think she would have gladly given up her white gloves to be that rancher's wife, but it's too late. I no longer focused on the fact that Bud and his family were poor or dirty, that is what life on a ranch or farm is probably like, and the flowers in the house, the chicken on the floor, now seem charming to me. But the heart break at the end remains.

Innocence Lost and Found Makes Splendor Splendid

Do you remember being young and in love, feeling like you'd just DIE if your high school sweetheart didn't call? That's Bud (Beatty) and Deanie (Wood). They are a coo-some twosome until a dilemma arises: Good girls "don't" and bad girls "do." Long story (really) short, Bud's father convinces him that he can sow his wild oats with the town slut on the side and still date Deanie. Everyone in the school soon knows Bud's doing the slut, everyone but Deanie. She finds out in English Lit class, no less, with the slut seated right in front of her. By the time the teacher asks Deanie to stand up and read from Wordsworth, you can see a tsunami has overtaken her soul--and that she will go under. The moment when she places her hand to her head and asks the teacher if she can be excused is the end of innocence. She runs from the classroom and winds up in a psychiatric hospital, the victim of major depressive disorder. You see, Bud really liked Deanie. But Deanie was CRAZY about Bud--more crazy than she knew. Her parents have to use their savings and investments to pay for her psych care while Bud goes on to Yale to play football. Long story (really, really short) Deanie unravels the madness of men in her mind in therapy and even develops a friendship with another male patient. She recovers from the MDD and returns home to find not much has changed. Determined to face up to her greatest fear, she makes her girlfriend drive her to Bud's house where he lives with his wife. Down a long dirt road. In the middle of nowhere. In a ruddy little shack with no front door. And there he is: Mr. Dreamboat in dirty overalls and sweat working the farm with his equally dirty wife and dirty baby hanging out on the dirty kitchen floor. Deanie in her perfectly heavenly white dress and hat and gloves realizes something she didn't know before. Bud was always handsome, but not so bright. SHE could have ended up in the dirty kitchen with dirty Bud and the dirty Baby. But she didn't.

Splendor in the Grass

I've never been a fan of Warren Beatty, and I'm not here either. So, I think this film is so well played when we get to see Beatty at the end. It's like a Ha! Yes! moment. And I'm not a big Natalie Wood fan, but by the end of the film I really do like her. I am happy that she is well and getting married. Plus, she looked gorgeous in that white dress. Angelic.

SPLENDID FOR SPLENDID IN THE GRASS

a brilliant adaptation of William Inge's play of young people in love and the fragility of human emotions. Great performances by Natalie Wood and Warren Beatty as well as all the supporting cast.Moves quickly and shows Midwest small town life.A recommended picture for all to see,,,,

Splendor in the Grass

The best drama from Kazan in his later career. Wood gives an Oscar-nominated performance as a Kansas girl who breaksdown after losing her boyfriend, Beatty, sensastional in his debut. Writer Inge won an Academy Award for a terrific story about repression's ability to twist people. A great, touching drama & Wood's best dramatic work. I give it a 4/5.

Natalie Wood's best performance!

I've never liked this film! I always felt the characters could have been fleshed out a lot more than they were. That being said, Natalie Wood gave the performance of a lifetime! Her nuanced attempts to conform to the mores of the day were brilliant. She portrayed a manic-depressive in such a real way that I have often wondered if she didn't suffer from the same illness in real life. Warren Beatty is just eye candy in this film and you don't see him much which is a good thing as it allowed Wood to shine in her role. It's interesting to note that there is another film, directed by Kazan, with 'grass' in the title and it happens to be one of his very best. It is "The Sea of Grass" starring Katherine Hepburn and Spencer Tracy. I very much preferred this film over "Splendor in the Grass" because the characters are much more fully realized, as is the storyline.

...a little clarification...

...I think I understand where 'nshepard' was coming from in their misinterpretation; I think it's likely he/she didn't see half of the movie, just started watching from where Wilma Dean and Bud were in the parking lot during the school dance....it would be easy to misunderstand if you'd missed the first half! I don't mean to harp or be unkind, I was just so bothered by the review of such a brilliantly poignant film to be boiled down to just 'sex and hormones'.Also....the sublime acting; Wood and Beatty were perfectly cast here--I'd run out of room, and just wanted to mention it. (Was that Phyllis Diller at the comedy club in New York?) The weak way the parents try to atone via apology (her mother, his father) just boils my blood! So shallow and certainly detrimental to their children; look at what became of poor Virginia. They are both so blind (or is it unwilling to admit?) to their roles in the angst and horror these poor youths went through; I really wish they'd been given their comeuppance by both characters in some way as they try to justify each ones' loathsome behaviour......though I love what her father did in the end when her mother was STILL doing it.....that is my only criticism. It was different times, then; perhaps it was just the way it had to be. The way both Deenie and Angie are self-conscious about what they are wearing when they part is really cute. :-)

Splendor in the Grass

Not sure which film nshepard (trying to 'cool off'?!? what?) was watching, but either they did not understand, or they were possibly thinking of a different movie...? The film was a) almost exactly opposite to what they've posted, and b) SO much more profound; it seems the point was missed on every nuance except the main stroke: repression/desire. I think it's misunderstanding, which is forgivable; Kazan was a very complex filmmaker, wherein lies his genius. I think he's expertly told the story here, and there are a lot more layers than sexual repression. There is class, duty, greed, religion, etc. are touched upon...all brewing to become a perfect storm. That kind of turmoil manifests differently for all of us.This is one of the most soul-crushingly heartbreaking movies I've ever seen; Deenies' mother and Buds' father are just so...inept and stupid; most of the adults are here. I do remember all of those feelings from Deenie, Bud and Virginia...love, frustration, fear, disillusionment, wanting to die. I didn't wind up in a mental institution, but certainly could have, with all the selfish and guilt-inducing 'advice', the judgmental bias depicting 'nice' kids, and anyone even so much as having those feelings was deemed unworthy, whether they did anything about it or not. The way predatory boys would lie to their friends and rumours get started when a girl did NOT give in... which in turn ruins a life/reputation, especially in a small town. The repressed women and sex ("I only gave in because a wife has to....to have children....a woman doesn't enjoy those things like a man does"); it's enough to drive anyone nuts! Forcing your hopes for a future on a son, and making them go to this college or take on that business. And in this movie, all of it destroyed what started out as a perfectly innocent and beautiful love and future for them. The ending is NOT what you hope for in this movie (is it ever with Kazan?), but it's not awful; it's just melancholy.

A must-see

I never get tired of Splendor in the Grass. This is a great film and a historical one as well. It marks Warren Beatty's debut in film and Natalie Wood has never been more beautiful or given a better performance. It is a heartbreaking story that anyone who has ever experienced young love can relate to and I always wish at the end that Bud and Deenie will just run away together....the way they still look @ each other will bring tears to your eyes. Do not miss this film.

Excelente

Este filme um dos meus preferidos porque trata do tema da represso sexual . Um clssico de Elia Kazan que fez Natalie Wodd mostrar todo o seu talento e sua energia vivendo uma mpa reprimida pela sociedade da poca. Todos deveriam ver este filme

Splendor In The Grass(1961)

In a Classic film of sexual repressed role reversal Wilma Dean Loomis(Natalie Woods) wants to express her sexual desires with Bud Stamper(Warren Beatty). But Bud shows restraint and discipline,WOW, borders on SCI-FI...Driven to the point of madness,1960's style story telling, Natalie struggles desperately to find a resolution, like trying to swim in the waterfalls...she needs to cool off, so to speak. Well, it is an interesting film, with much angst and sexual frustration, but at that age, with hormones running wild,not surprising, the adults are at a loss to help with the answers. If only the teacher had finished the poetry lesson, maybe we could have found the answers to "The Splender In The Grass."But, I think you already know what it is...4 stars out of 5 stars for excellent performances, although the script is a little , repressed...

tear jerker,

but one of the best. I thoroughly enjoyed the movie and characters!

A Heart-Wrenching Romantic Drama.

Warren Beatty makes his film debut as he co-stars opposite Natalie Wood in Elia Kazan's sentimental melodramatic masterpiece set in pre-Depression era Kansas. Both Beatty and Wood are two pre-college students, whose relationship abruptedly ends. Thus, causing her to have an emotional breakdown, which causes her to be placed in an institution. William Inge, who won an Oscar for Best Original Screenplay, appears as a minister in the movie. A Sentimental sudser and a brilliant start for future Oscar winner, Beatty. The movie also marks the film debuts of future Oscar winner, Sandy Dennis and comedienne, Phyllis Diller. Filmed on location in New York City, Brookhaven, High Falls and Staten Island, New York. Also starring Pat Hingle, Audrey Christie, Barbara Loden, Gary Lockwood, John McGovern, Zohra Lampert, Fred Stewarrt, Joanna Roos, Martine Bartlett, Lynn Loring, Marla Adams, Crystal Field, Jan Norris, Ivor Francis, Charles Robinson, Jim Antonio, Lou Antonio, Mark Slade, Eugene Roche & Godfrey Cambridge.

A Masterpiece of Cinema Aesthetics

Beyond Aristotle, somehow western theatre evolved to include an empathetic, not merely representative aesthetic of dramatic arts. With the expanded possibilities inherent in cinema, drawing the audience into an experiential identity with the characters on screen became the goal of the love story and the historicist imperative of modern film.Without even suggesting a preference for empathetic over representative theatre (I prefer choric and spectacular representative genres, i.e., traditional Japanese theatrre), and I hate anything that makes me feel the characters' catharses), I have to agree with the person who said that this is the director's and the author's masterpiece. At a time in cinema history, when some of the worst movies ever made were mainstream delights, as suddenly as Shakespeare, "Spleandor in the Grass" appeared, supplantingall previous standards. When Natalie Wood "breaks out" with three different sets of complex emotions in three different scenes, a bounty still unsurpassed in any film, it is as though the screen itself explodes, sending phosphoric fire into the soul of the beholder. You don't cry in this amazingly unsentimental love story. You burn

One for the Ages

This is one of the two Kazan masterpieces (On the Waterfront being the other).I have viewed this film over 30 times and have never found a flaw.William Inge's bittersweet original screenplay that captures the essence of youth's struggle to adulthood, has never been equaled on the screen.The cast is uniformly perfect from the leads to the smallest role; with standout performances by Natalie Wood, Pat Hingle and Barbara Loden.David Amram's brilliant score punctuates this timeless masterpiece.

Splendor In The Grass

I didn't catch the beginning of the movie but I watched most of it. The movie aired approximately 10:30pm EST during the week; I was glued to the sofa unitl around 1:00 a.m.; I just could not go to bed without watching the remainder. It is right up there with Steven King's movies which I love so much. I had not seen a movie this good in a very long time and would recommend it to almost everyone. I enjoy Turner Classic Movies. Please keep them coming!

Wonderful

One of my favorite movies, I love Natalie Wood, she is my favorite actress. I have watched this movie at least 25 times. I wasnt born yet when it came out, but I told my kids about this movie, and they were like.... sounds boring, then I guess they watched it on tv one night, then told me, wow I loved that movie, it really was good. Now there into the old movies. Classic!!!!

An excellent movie for young adults!

As a seventeen year old girl, I loved Splendor in the Grass! The casting couldn't have been any better; handsome Warren Beatty and the beautiful Natalie Wood. They have good looks, but more importantly, they have real acting chops. This is why I love classic movies: the people are not just cast because of their external beauty, but because they can also capture their character and make the audience feel their emotions. I love this movie and I love TCM!

Splendor in the Score

Seeing "Splendor in the Grass" again simply reaffirmed my belief that it is one of most special movies ever made!Natalie Wood's (and Warren Beatty's too!) acting is so natural and believable that a viewer is taken into the story with them immediately. The ending when Deanie goes to visit the married Bud and leaves stronger never fails to make me tear up! The scene that also makes me cry (and it may be the best scene in entire film) is when Deanie's father supplies her with the information that Bud is living out at his dad's old ranch. She goes over and kisses his forehead and thanks him! It is so wonderful - I just love it!Beautiful, too, is the magnificent score by David Amran that brings out all the pathos and poingency of the bittersweet story. situation.Thank you, TCM, for running this movie!-Margie

Splendor in the Grass (1961)

Natalie Wood is surprisingly good. Good drama, very well acted, excellently written. Top notch production, good art direction and costumes. Elia Kazan's style of direction is very evident here.

One of my all-time favorite five movies.

After seeing this movie in 1961, I went home and memorized the Henry Wordsworth poem from which the movie title is taken.Natalie Wood is the only Hollywood actress or actor, whose photo I ever placed on the wall in my bedroom. I also am of the firm opinion that the movie, This Property is Condemned, starring Natalie and Robert Redford, is exceptionally under appreciated.

One of my favorites.

An oldie but goodie;A classic. ...Takes place in an older era. ...Appeals to our romantic sides.The end scene where she visits her old loveand finds him married is the best.

Touching

I saw this movie in 1961 and was deeply moved by the characters and story. The cast was excellent, especially the late Natalie Woods. The struggle to obey parents and deal with their feelings, proved to be impossible for both. They found themselves in a dark abyss of pain and the only way out was even darker than either ever imagined. This is still in my top 5 favorite movies.
*We protect your personal infortmation and will not provide it to anyone without your consent. For a complete explanation, please refer to TCM's Privacy Policy. By submitting your contribution, you agree to TCM's Terms of Use.