DVDs from TCM Shop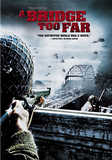 A Bridge Too Far Epic re-staging of the... MORE&nbsp> $7.46 Regularly $9.98 Buy Now blu-ray
Alternate Versions
DVDs from TCM Shop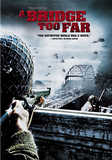 A Bridge Too Far Epic re-staging of the... MORE&nbsp> $7.46
Regularly $9.98 buy now
Copies with different colour credits exists. "Technicolor" or "Color by DeLuxe".

The UK cinema release was cut to get an "A" rating. Other releases are uncut.

German version was edited (violence and dialogue) by ca. 12,5 minutes to secure a "Not under 12" rating. For the TV version an additional scene was removed. For the Special Edition DVD release MGM put back all the scenes cut for violence but not the dialogue scenes, which were not dubbed in 1977 (resulting in many upset fans, as MGM normally subtitles scenes which have no dubbing).

An older video release of the film (early 1980's) from The Magnetic Video Corporation differs vastly from the 1996 VHS and 1998 DVD releases. Most notable are the differences in translations shown in the German-to-English subtitles. Also, the 1996 VHS version drops all the theatrical titles shown throughout the film which describe where the action is taking place, making the film more confusing.

In the original Magnetic Video Corporation VHS release of the film, after the Son Bridge is repaired, Colonel Stout (Elliot Gould) signals the British tanks to move forward by yelling, "Roll the fuckers!" In the 1996 VHS and 1998 DVD releases, the line has been changed to "Roll 'em fellas!"