DVDs from TCM Shop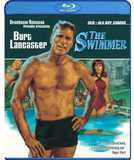 The Swimmer A tortured man reflects on past mistakes while... MORE&nbsp> $23.95 Regularly $34.95 Buy Now
USER REVIEWS
See Detailed Ratings
Acting of Lead Performers

Acting of Supporting Cast

Director

Music Score

Title Sequence

Screenplay

Cinematography

Historical Importance

Would You Recommend?

0 Member Ratings
Rate the acting of the Lead Performers

Rate the acting of the Supporting Cast

Rate the Director

Rating of the Music Score

Rating of the Title Sequence

Screenplay

Creatively uses the camera to tell the story

Importance in Cinema history

Would you recommend for fans of this genre
Submit Ratings
Cancel
Write a Review
Read Reviews
NO REVIEWS AVAILABLE
The title has not been reviewed. Be the first to write a review by clicking here to start.
Intriguing!

I had a similar experience like Lisa, having seen part of the movie years ago and not understanding it. Yes, many decades later, it has much more meaning. Once you live life with all its ups and downs, this movie will resonate..a reflecting pool of one's inner self, demons and all!

About Ned Merrill!

Odd and engrossing, only Eleanor and Frank Perry could have given us this strange film.

Strangely engrossing

Two things told after the film was shown this a.m: 1) Lancaster didn't know hot to swim! As athletic as he was, this is one area he hadn't bothered about and he had to take swimming lessons for this role, and 2) Lancaster was in his 40s at this time and endured an athletic regimen, including sit-ups, to trim for this role. As for the film, my husband I both thought it was provocative and was meant to be. A man has a psychotic break and loses all conception of reality when he decides to swim pool-to-pool to his old home which he believes is his current home.. Each pool brings him a glimpse into the mistakes he's made in his life until the last pool when he finally collapses from the weight of it all. Lancaster's performance is excellent and reminded us a bit too much of the gritting teeth and stiff jaws set by Kirk Douglas.

I finally get it!

I saw this film back in 1968 when it was first released because I was a huge Burt Lancaster fan. I would watch him in anything, along with his contemporaries Kirk Douglas and Charlton Heston. I must admit that I was completely baffled by the film and didn't really get it at 16. For some reason, the film stayed with me and questions remained in some dark, deep corner of my brain. I was channel surfing last night while my husband snored beside me and found The Swimmer on TCM. I decided to give it another try some 50 years later and I'm glad I did. I've finally come to understand the message in the movie. Better late than never. I enjoyed it and especially noticed the differences in movies from the old days vs today's offerings. The message is clear and no longer baffling. Lancaster's subtle touch make the movie. Give this one a look.

High Tide

Whatever it takes to put 'WASPism' in a bad light, this movie uniquely fulfills- like several others. And the audience swoons.

do not piss in this pool..stephen king and others.

this may be the best story burt Lancaster was ever in. not his most famous or beloved movie in the mind of the general public. this is one of my personal favorites. the idea of the deconstruction or revelation of reality of the main character by the end is sad and compelling..at least to me. part of this story formula has been used so many times in other projects.. the writer of this work and the estate of mr.lancaster should be getting royalties and so much respect. mr. Lancaster was an interesting being because he enjoyed being a star according to some people but at the same time was very progressive with projects that did not place himself in a set mold. this movie does qualify as an off shoot of horror. if people are observant.. they know of writers of horror..science fiction..who went to this material in some way. this movie deserves more respect and consideration than what it has been given. it is true.. real innovation.. or innovators ..are not known in their time.

Burt Swims The Pool of Life

I remember watching this film years ago and couldn't get it out of my mind. Never was a big fan of Burt Lancaster, but here he taps into something very special in the character of Ned Merrill. He identifies the character's flaws and then slowly exposes them in such a way that the viewer's descent is simultaneous to that of the character. On a glorious summer day, Ned Merrill decides to swim home through the backyard pools of his upper-class friends. At each stop, something new is revealed about him--sometimes good, but mostly not. With reckless abandon, he sets himself on a course that will take him through pools of people who no longer want to know him, but can't quite bring their upper-class WASP selves to say so. Until they do. And when they do, Ned disintegrates like a snowball in a hot skillet. Layer by layer, his facade is pealed away. We learn he is a cad. A liar. A philanderer. And possibly descending into madness. A powerful and completely ugly scene at a summer party pool stop (to which he was uninvited) finds him laying claim to an item that belongs to the homeowner. He goes beserk and the owner responds by banishing him from a place where he was never wanted. Ned finds solace in the friendship of a vulnerable teen-aged girl who joins him on his journey until she, too, identifies something strange about him that repels her and ends their friendship. Along the way, he brags about his family and his darling daughters playing lawn tennis. The final scene when he finally arrives "home" in a rain storm is a revelation. The unkept grounds. The creaking gate. The abandoned tennis court. Brilliant performance. As close to not acting as any performance I've ever seen, with a lovely score by a young Marvin Hamlisch. Burt at his best.

the swimmer

Most scenes go on for too long (indeed the film could easily be cut by thirty min) and the screenplay is over written (Eleanor Perry does not have the light touch that this adaptation of Cheever, who most assuredly does have it, requires) but Lancaster is great as that most inimitable of Cheever creations, a charming but feckless suburban WASP and Frank Perry's direction, making good use of that corner of Conn. where the upper meets the upper middle class, brings Cheever's world alive, visually, if not dramatically. Also, the ending, even though it's been blatantly telegraphed is, as a result of Lancaster's excellence, quite disturbing. Give it a B.

"When I was a kid, I used to believe in things"

Lancaster's character goes on a personal journey to cleanse his soul via a long stretch of swimming pools in a mostly well-to-do WASP area of Connecticut. He finds that he cannot be reborn, but must suffer for the sins he sowed. Although sixties chic in its look and sound, this movie is a timeless message movie for men (and women) who find themselves falling away from the important things in life. Several good scenes, and the one at the community pool is searing. A must-see movie for all middle-aged, married men with children.

WHATT THE HAY????

I too am amazed at any rave reviews in the case of this film. It is now seems soooo dated, stiff, and overly pretentious. Kinda fun to see some of the actors from the past tho - and being able to identify them. (Joan Rivers? - puhleeze!!!I suggest that the pseudo-intellectuals out there fffget real and stop kidding themselves and trying to kid others. Face it - the film is a bomb!!!!

The Swimmer

Another stunning on screen performance from Burt Lancaster. It ranks with "The Train" Bird Man" "Elmer Gantry" and "Sweet Smell of Success. Like no other Hollywood actor he is able to personally affect the viewer in such a emotional and disturbing way. He is heroic yet tragic in his portrayal of characters that leaves the viewer riveted with sorrow and self assessment. The Swimmer reflects on how each personal journey contains some regretful deeds and painful self awareness. The film epitomizes the art movies of the sixties and I only hope that these cinematic expressions return to Hollywood since today's films are impossible to sit through for a past generation of movie goers. I sincerely hope that this film is released on dvd. Marvin Hamlish's score is wonderful and truly captures the emotion of the films story and the turbulent and emotional times of the late 60s

the best of the "art movies" of the 60s/70s

Absolutely haunting performance by Burt Lancaster.Most people don't realize this was adapted from a 3 page John Cheever short story.The ending is devastating.Cheever wrote about the upper middle class New York suburban "cocktail" class of the post-war period.Side note: good performance by a young Joan Rivers.TEJR

Overlooked Burt Lancaster gem

The mid-to-late 1960's were fertile ground in all the arts for satirizing American suburbia, with it's ethos of materialism, social-climbing and superficiality. Hollywood was no exception, from "The Graduate" to "Bob and Ted and Carol and Alice," and many others, including this 1968 film, "The Swimmer," in which Burt Lancaster attempts to return to his suburban home by swimming from pool to pool in his wealthy neighborhood, only to find that you really can't go home again. Based on a John Cheever story, "The Swimmer" could easily have descended into a maudlin soap opera. But thanks in large part to Lancaster's riveting performance, this odd, pointed, slightly-surreal film ultimately packs quite an emotional wallop. The film works as allegory, though perhaps it's a bit obvious on that level; as satire, where it's wicked take on the American bourgoise may be lost on some but will be quite thought-provoking to many others; as a sort of 60's cultural icon, a good example of one of the more reflective and innovative periods in all areas of American art; and perhaps best, as a character study, relating one man's idealized vision of his (rapidly-fading) youth and his unwillingness to face up to himself or the facade all around him. Another ambitious, adventurous role for the always-daring Lancaster, who made a career out of taking chances on films of substance. Not for those who require a "satisfying," feel-good Hollywood ending.

What?!?

Frankly, I am in awe of the reviews of this film. I saw the movie when it aired on May 15th. I could not stop watching the film only because it was the weirdest thing I had ever seen. I looked it up online to find the title after explaining to a co-worker how bizarre it was. The film still leaves a giant question mark in my mind. I understand the message- just a very, very strange way to convey it. To sum up, they must have been on a lot of drugs in the 60's.

Risky & great

I'd rank this one with BIRDMAN OF ALCATRAZ in terms of Lancaster's best. He excels at stories where the lead character is a lone anti-hero on a personal journey. The level of intensity and the depth of emotion that he summons is fantastic. And the truly extraordinary care he puts into his roles is unlike anyone else. There are a lot of memorable sequences in this film. I particularly liked the part where he thinks the boy is going to dive off the board...and the stuff at the water park was very good. Much has been written about the scene that Sidney Pollack directed in this film. It's a rather long scene, but one of the more powerful ones. And then there's final shots of Lancaster arriving at his home in the rain...dynamic.

The Swimmer

I saw this movie this afternoon (Saturday, May 15), and I've caught parts of it on Youtube. The ending was sad. When Ned (Burt Lancaster) arrived at his house, it was raining, the door was locked, the house was empty, and he was crying. What happened to his wife and kids? Did she take the kids and leave him? Did she sell the house? Did they get divorced? The ending left us with some unanswered questions about his wife and kids.But otherwise, it was a good movie.

The Swimmer

I saw this movie in San Francisco the summer of 1968. I was working there for 2 weeks to cover for an employee on vacation.I was from NYI went to the matinee just to kill some time and really enjoyed it.I remembered this movie after all these years. The only difference is I thought it took place in Calif not Conn. I remember Burt Lancaster. I was never a fan of this but did enjoy the movie.

Burt Lancaster Magnificient

Loved the movie. Followed every step or swim of the way. I wondered why the character wasn't invited to any of the parties when he was known so well especially by the women characters. The year this movie takes place is very important 1968. It was a turbulent time. It was the time of the haves and the have nots. It was interesting to see what the haves had and how they lived. Burt Lancaster looked so beautiful in this film, so pleasing to the eye. A cult classic!

the swimmer

this movie captivated me i was moved from beginning to end and i so wish it could be released on dvd you can feel how each individual interaction between burt lancaster and the woman or man or child he encounters is awesome you can actually envision the depth of his pain and how tortured he is you are compelled to want to help him and at the same time distance yourself from him you can feel how beautifully he embraced the lonely child and in a matter of minutes made him feel cared for and more confident and you can see his strength ebb and flow though each adventure he is gorgeous to behold how strikingly and deeply and beautifully is the a cting he makes you feel what he is feeling and the intenese mind blowing eternal effect he has on all he personally physically and mentally touched i think everyone should see this film at least once

The Swimmer (1968)

I am a bit surprised at the extremely high ratings for this film, it is a good film, but it is so obvious in it's symbolism. Good performances, fine score. It's an odd film, it held my interest but don't see it as any better than above average.

A MUST SEE MOVIE

A MOST EXCEPTIONAL MOVIE. IF HOWEVER YOU HAVE THE OPPORTUNITY, WATCH IT IN BLACK AND WHITE INSTEAD OF COLOR. THE MOVIE IS SHOT IN SUCH A WAY THAT IT ALLOWS YOU TO ACTUALLY FEEL THE EMOTIONS THAT NED IS FEELING AT THE SAME TIME. IT IS TRULY A MASTERPIECE IN MY ESTIMATION.

The Swimmer -- An important film.

One of my favorite films, this takes one to the world of Cheever stories effectively. It was probably Burt Lancaster's most courageous personal performance and provides wisdom. Perhaps, it's sixties stylistics may keep it from being perceived as an important classic. I, however, call it an important film because of how it captures thanks to the Cheever story, the performances, the filming and score a key aspect of NY and life in mid century suburban America.

John Cheever Fully Realized.

Columbia/Horizon put this film on the scrap heap of late night television(ABC)Thr film was shot in Connecticut in 1966 with a few of my frineds in it for extras. I think Columbia re shot some scenes in 1968 with Janice Rule and dir by Sidney Pollack.I first caught the film in 1971 on late night tv. I was swept off my feet. " Why would anyone want to swim home" ? I would find out later in the film and reading John Cheever stories.I dont think anyone other than Frank and Eleanor Perry could have made this film.The whole cast from Kim Hunter to House Jamison is just fine. Typical abstract dialogue between Ned Merril ( Lancaster) and Joan Rivers at a poolside party.Merril: "I,m swimming home"Rivers" I,ve never heard that before"Merril: ..." Come with me ..be my love"Rivers: That.....I,ve heard before"!The opening credits tell the viewer that this is not an ordinary film and Marvin Hamlisch, scoring his first film, bats 1000 especially when Merrill encounters Julie Hooper.( Langard) After seeing this film only once, I began my own journey through the works of John Cheever.this film used to be on VHS and DVD. A Must See /Multiple Viewings

GREAT!!

i love this film!!
*We protect your personal infortmation and will not provide it to anyone without your consent. For a complete explanation, please refer to TCM's Privacy Policy. By submitting your contribution, you agree to TCM's Terms of Use.