DVDs from TCM Shop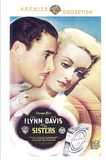 The Sisters Three western girls make... MORE&nbsp> $12.95 Regularly $19.99 Buy Now
NOTES
DVDs from TCM Shop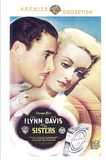 The Sisters Three western girls make... MORE&nbsp> $12.95
Regularly $19.99 buy now
As the film opens, the first page of Myron Brinig's novel is shown onscreen for several seconds, enabling the audience to read part of the page that sets the time and place of the story and introduces the main characters. At several other points within the film, and at the end, the device is used again to establish the passage of time, as well as changes within the characters' lives.
According to the Warner Bros. production files, director William Dieterle turned down the film, Irene Dunne was the studio's first choice to play Louise, and Fredric March was approached to play Frank. Two endings were shot for the film: in one, Louise marries her boss, William Benson (the novel's ending), and in the other, Louise and Frank are reconciled. Preview audiences preferred the second ending, according to the files.
Hollywood Reporter noted that Warner Bros. built $200,000 worth of special sets to be razed and burned during the filming of the San Francisco earthquake scene. In addition, Hollywood Reporter claimed that three weeks were required to film the sequence. The film used stock footage from Warner Bros. 1927 film Old San Francisco (see AFI Catalog of Feature Films, 1921-30). Modern sources indicate that the property was originally purchased for Kay Francis, that Ginger Rogers was considered for the lead, and that Franchot Tone and George Brent were also suggested as stars. Another film made during the 1930s in which the 1906 San Francisco earthquake was featured prominently was the 1936 M-G-M production San Francisco, directed by W. S. Van Dyke, and starring Clark Gable, Spencer Tracy and Jeanette MacDonald..