share:
Recent DVDs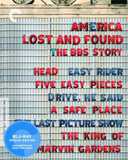 America Lost... Like the rest of America, Hollywood was ripe for revolution in the late sixties.... more info $88.95was $124.95 Buy Now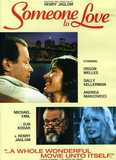 Someone to... Starring Sally Kellerman, Michael Emil, Henry Jaglom. more info $11.95was $14.98 Buy Now
MEDIA:
WATCH MOVIE CLIPS
|
VIEW TRAILER
|
VIEW PHOTOS
|
WATCH A TCM PROMO
| | | | |
| --- | --- | --- | --- |
| Also Known As: | | Died: | |
| Born: | January 26, 1941 | Cause of Death: | |
| Birth Place: | London, England, GB | Profession: | Director ... |
RATE AND COMMENT
MILESTONES
1939:
Moved from Europe to New York with family
:
While based in NYC, acted off-Broadway and in summer stock and cabaret
1965:
Moved to Los Angeles
:
Signed as contract TV actor by Columbia-Screen Gems and appeared in episodes of "Gidget" and "The Flying Nun" (both ABC)
:
Auditioned for the leading role of "The Graduate"
1967:
Shot three-hour 8mm silent movie on the frontline of the Six Day War
1968:
Feature debut as actor in Richard Rush's "Psych-Out"
1969:
Tapped by Bert Schneider (who had seen his Six Day War footage) to help edit Dennis Hopper's original five-hour version of "Easy Rider" down to 95 minutes; credited as consultant
1971:
Directorial and screenwriting debut, "A Safe Place", with Tuesday Weld, Jack Nicholson and Orson Welles; though it bombed in the USA, film played at one Paris theater for seven years; produced by BBS Productions (Schneider, Bob Rafelson and Steve Blauner); shot some of it in his parents' apartment on Central Park West (NYC), featuring the family's art collection (including paintings by Picasso, Gaughin and Renoir), reputed to be the most expensive privately-owned collection in NYC
:
Acted in Hopper's "The Last Movie" (1971) and Nicholson's "Drive, He Said" (1972, also produced by BBS)
1972:
Directed by Welles in the never completed "The Other Side of the Wind"
1974:
Presented and financed (through his Rainbow Pictures) the Oscar-winning documentary "Hearts and Minds"
1976:
Helmed and scripted "Tracks", a Vietnam-obsessed pic which starred Hopper as a vet who eventually goes bonkers escorting his dead buddy across the country
1980:
Third feature, "Sitting Ducks", an energetic, funny sleeper about a timid syndicate accountant (the director's brother Michael Emil) and pal who take a day's collections, ripping off the Mob; a sequel remains unreleased
1982:
Directed two of the four segments of "National Lampoon Goes to the Movies"
1983:
His "Can She Bake a Cherry Pie?" starred girlfriend Karen Black as an unpredictable neurotic whose husband just left her; was the official US entry at Cannes
:
Founded and served as president of International Rainbow Pictures, Jagfilms Inc., The Women's Film Company (all Los Angeles)
1985:
Acted opposite ex-wife Patrice Townsend in the often hilarious "Always (But Not Forever)", a bit of art imitating life in its bittersweet account of their marriage's breakup
1987:
"Someone to Love", featured Welles in his final film appearance and another of the director's girlfriends, Andrea Marcovicci
1989:
"New Year's Day" was the official US entry at the Venice Film Festival; filmed in his NYC apartment
1990:
Had art-house success with "Eating"
1994:
With wife Victoria Foyt, co-wrote the script for "Babyfever"; also directed, with Foyt starring
1995:
Co-wrote (with Foyt) "Last Summer in the Hamptons"; also directed and acted in it alongside Foyt; shot the film on location while selling his parents' East Hampton home
1995:
Subject of documentary feature "Who Is Henry Jaglom?", co-directed by H Alex Rubin and Jeremy Workman
1998:
Again reteamed with Foyt (who co-wrote and starred) for "Deja Vu", based on a short story the director wrote in 1974; cast included Stephen Dillane, Vanessa Redgrave and her real-life mother Rachel Kempson
2001:
Edited, wrote and directed "Festival in Cannes"
2005:
Helmed "Going Shopping" a film, which looks at the unique role that clothing and shopping plays in the lives of women, co-starring Victoria Foyt, Lee Grant and Rob Morrow
2007:
Wrote and directed "Hollywood Dreams" starring Justin Kirk and Tanna Frederick