share:
Recent DVDs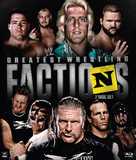 Wrestling... For decades, Superstars have sought allies and banded together for strength in... more info $20.95was $24.98 Buy Now
MEDIA:
WATCH MOVIE CLIPS
|
VIEW TRAILER
|
VIEW PHOTOS
|
WATCH A TCM PROMO
| | | | |
| --- | --- | --- | --- |
| Also Known As: | | Died: | |
| Born: | | Cause of Death: | |
| Birth Place: | | Profession: | Music ... |
RATE AND COMMENT
BIOGRAPHY
A chart-topping singer with one of the most beautiful and emotive voices in pop music, Roberta Flack enjoyed considerable success in the 1970s with such stirring R&B ballads as "The First Time Ever I Saw Your Face," "Killing Me Softly with His Song" and "The Closer I Get to You," one of several well-loved duets with soul vocalist Donny Hathaway. A music prodigy in her teenaged years, she began recording for Atlantic in 1968 but saw little success until Clint Eastwood used "First Time" in his 1971 film "Play Misty for Me." From there, Flackâ¿¿s polished signature blend of pop, folk and jazz found favor with music audiences and critics alike while scoring a slew of Grammys between 1972 and 1974. Following Hathawayâ¿¿s death in 1979, Flack teamed with Peabo Bryson for the Top 20 single "Tonight, I Celebrate My Love," then returned to the Top 10 with a 1991 duet with Maxi Priest on "Set the Night to Music." Though Flackâ¿¿s later career never repeated the chart heights of her early work from the 1970s, her biggest hits remained among the loveliest of the period, which in turn ensured her status as one of popâ¿¿s most talented vocalists.
Born Feb. 10, 1939 in Black Mountain, NC, Roberta Flack was the daughter of Laron LeRoy and Irene Flack. Raised primarily in Arlington, VA, she became interested in music after hearing Mahalia Jackson and Sam Cooke sing gospel at a Baptist church. Flack took to the piano at an early age, and soon became so skilled at the instrument that she received a full scholarship to study music at Howard University by the age of 15. She graduated at 19 and became a student teacher at an all-white school in Chevy Chase, MD, but was forced to abandon both the job and graduate studies to support her family after the death of her father in 1959. While teaching and giving private piano lessons in Washington, D.C., Flack spent her evenings performing at various local clubs. There, she was discovered by jazz musician Les McCann, who was overwhelmed by the purity of her singing voice. He arranged an audition with Atlantic Records, which led to her debut album, First Take (1969). It, along with its follow-up, Chapter Two, received critical praise but sold very few copies.
Flackâ¿¿s fortunes changed in 1971 when Clint Eastwood chose "The First Time Ever I Saw Your Face," a track from her debut album, for the soundtrack to his drama "Play Misty for Me" (1971). The success of the film sent the single to the top of the charts for six weeks, earning Flack a Grammy for Record of the Year and boosting sales of First Take in excess of one million copies. She quickly followed this with "Where is the Love" (1973), the first of several popular duets with fellow former Howard classmate Donny Hathaway. The song reached No. 5 on the singles chart and earned her a second Grammy for Best Pop Performance by a Duo or Group. She then returned to her solo career for "Killing Me Softly with His Song," which became her second No. 1 single and a two-time Grammy winner for Record of the Year and Best Pop Vocal Performance, Female in 1974. The year was capped by her third No. 1 pop single, "Feel Like Makinâ¿¿ Love," which earned three Grammy nominations. After this unprecedented string of hits, Flack took a much-deserved break before returning with 1977â¿¿s Blue Lights in the Basement, which generated a No. 2 single with "The Closer I Get to You," a duet with Hathaway.
Tragedy struck in 1979 when Hathaway committed suicide after a lengthy struggle with mental illness. A grief-stricken Flack completed the album they were recording at the time of his death, 1981â¿¿s Roberta Flack Featuring Donny Hathaway, which earned two Grammy nods, before forging a new working relationship with R&B singer Peabo Bryson. In 1983, they broke the pop Top 20 with "Tonight, I Celebrate My Love," but saw more limited success with subsequent releases like "Youâ¿¿re Looking Like Love to Me." The 1980s and early 1990s were spent largely on the road as both a solo act and in conjunction with jazz legend Miles Davis, though she reached the top of the R&B and dance charts with "Oasis," the title track from the 1988 album of the same name, as well as the single "Uh-Uh Ooh-Ooh Look Out (Here It Comes)." An unexpected return to the Top 10 came with "Set the Night to Music," a 1991 duet with Jamaican singer Maxi Priest, but by 1995, she had moved away from the pop field to explore jazz with the Grammy-nominated Roberta.
After receiving her star on the Hollywood Walk of Fame in 1999, Flack founded the Roberta Flack School of Music, a music education program for underprivileged students at the Hyde Leadership Charter School in the Bronx. After releasing a pair of Christmas albums in 1999 and 2003, as well as a collection of songs by Japanese pop singer Mariko Takahashi in 1999, Flack returned to Western pop with Let it Be Roberta: Roberta Flack Sings the Beatles (2012), a collection of covers from the Lennon-McCartney songbook. Flack was intimately familiar with the material, having been a neighbor of John Lennon and Yoko Ono at the Dakota in New York City. A second album was announced shortly before its release.
By Paul Gaita